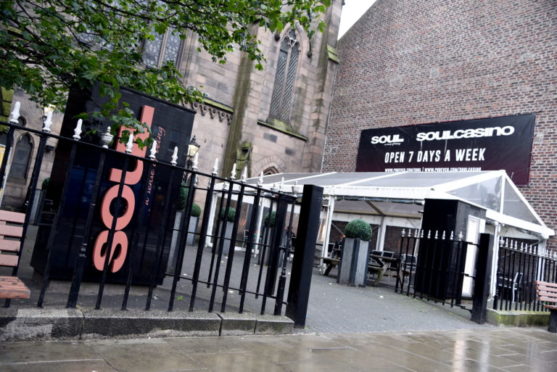 A raft of Aberdeen bars have closed their doors just weeks after reopening due to a spike in coronavirus cases across the north-east.
NHS Grampian last night said 32 people had been linked to the so-called "cluster" of Covid-19 connected to The Hawthorn Bar in Holburn Street, Aberdeen.
NHS Test And Protect teams have identified 120 who have been in close contact with infected people, with health officials warning further cases could be detected.
First Minister Nicola Sturgeon yesterday said it "should be seen as non-negotiable" that anyone informed they are a close contact of someone with Covid-19 should self-isolate for 14 days.
The resurgence of the virus in the Granite City yesterday caused a ripple effect throughout the licensed trade.
But NHS Grampian's public health deputy director Chris Littlejohn warned people against starting a witch hunt for the source.
He said: "I would encourage the general public to stick with the facts of this case.
"I understand the desire to pinpoint a person or place responsible for this cluster.
"However, it is important to realise that this virus is circulating in the community.
"Anyone could contract it and anyone could infect others – we all need to take responsibility for our own behaviour."
As The Hawthorn Bar remains closed for "the foreseeable future", others followed suit yesterday.
Soul in Union Street had already been linked to those at the centre of the outbreak, as one coronavirus positive person had visited its outdoor area "for a short time" on Friday.
Yesterday owner PB Devco announced all of its venues would close "with immediate effect until we feel safe to reopen".
The hospitality firm also runs College Bar, The Queen Vic, So, Vovem Meat & Liquor,  21 Crimes, The Bieldside Inn, The Howff, and So… Zen.
Owner Stuart Clarkson said: "As soon as we heard someone who had tested positive had visited Soul, we immediately sought advice and followed the guidance of the government, NHS and Test And Protect.
"However, we feel we now need to take the situation into our own hands to help limit the spread of the virus, as these are unprecedented times and things are escalating quickly.
"Unfortunately we do not have all the answers, despite our best efforts to source these.
"We are still awaiting confirmation on the next steps for our customers who have visited Soul this weekend, however we urge these people to seek their own advice too.
"We all need to work together, as quickly as possible, to protect our city, and as a family-run business local to Aberdeen, we take this very seriously."
Others closures soon followed as a spokesman for Siberia said it had heard "anecdotal news" that a Covid-19 positive person had been in on Saturday afternoon.
He added: "The bottom line is that, due to the current coronavirus cluster in Aberdeen and around bars in general, through no fault of our own, staff do not feel safe in their workplace.
"Guidance from both local and national governments here is lacking in our opinion and we feel that there is a need for decisive intervention – we are making the decision to control what we are able to.
"We have taken the decision to close our venue at this point for 14 days, which we hope will give the cluster a chance to dissipate."
Later in the day, McNasty's, on Summer Street announced it was closing temporarily, for a two-day deep clean and had informed environmental health officers after being informed by a customer who had previously visited The Hawthorn Bar that they had now tested positive.
Bardots on Justice Mill Lane announced it will be closed for 14 days to "wait for the number of confirmed cases to go down".
On Belmont Street, Drummonds described closure as "the sensible course of action" at this time while the East End Social Club has closed its lounge "until further notice".
A football fan, who had been in contact with someone in The Hawthorn Bar, had been in the Golf Road lounge on Saturday for the Aberdeen match.
Fierce Bar in Exchequer Row, announced it was reverting to outside-only service having previously allowed customers back indoors.
Despite one person with the virus dining at The Cock And Bull in Balmedie on Sunday and Prohibition reviewing the situation "hour by hour", both remain open.
A spokesman for NHS Grampian said the health board "cannot comment on business decisions" but that all firms raising concerns connected to the cluster had received advice and support.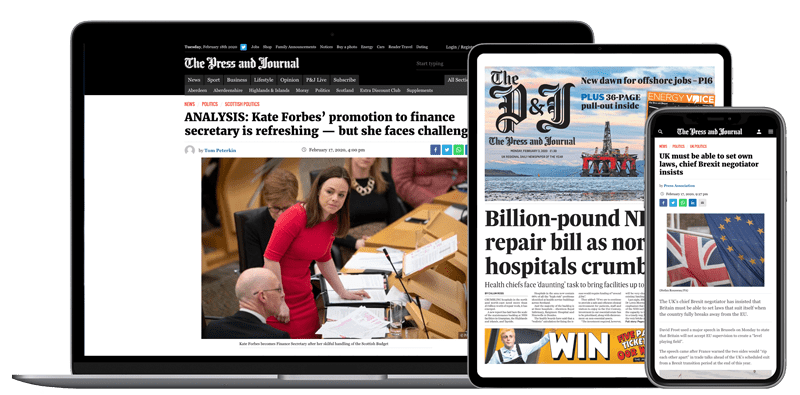 Help support quality local journalism … become a digital subscriber to The Press and Journal
For as little as £5.99 a month you can access all of our content, including Premium articles.
Subscribe