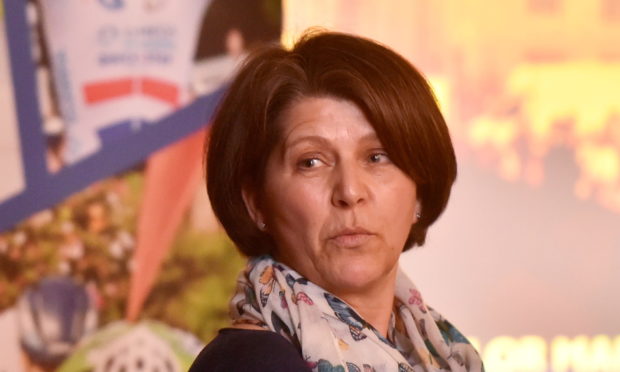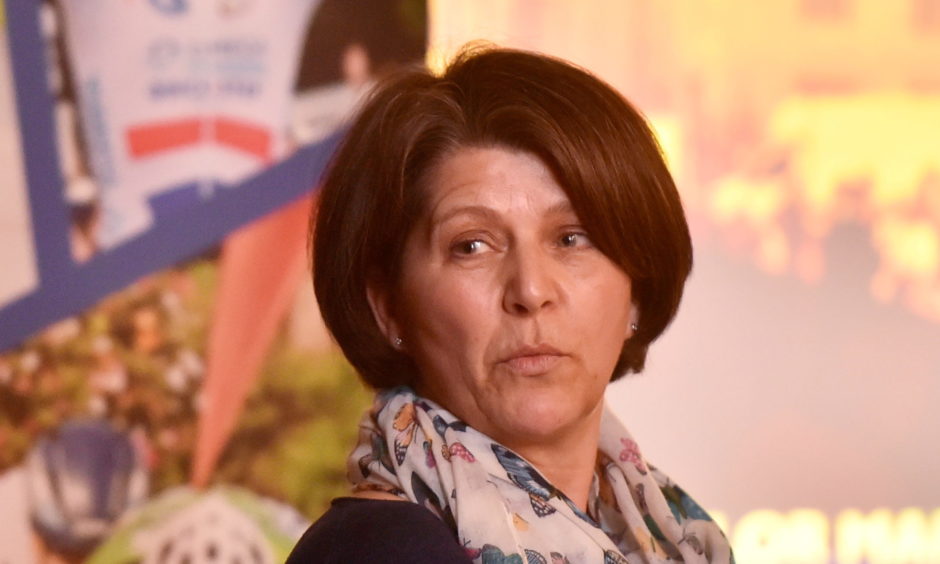 The head of Aberdeen licensing board last night claimed "confusion" over social distancing rules inside pubs and bars has contributed to reinstated lockdown rules in the city.
Councillor Marie Boulton insisted she was not "playing the blame game" while suggesting frailties in Scottish Government guidelines were at fault for the spike in coronavirus cases.
Restrictive measures, including the closure of bars, restaurants and cafes, were enforced in Aberdeen last night as 54 people testing positive for the virus were traced through the city's nightspots.
Nearly 30 premises had been contacted by Test and Protect contact tracing teams.
Last night, as the shutters were brought down on the city's hospitality trade once more, licensing convener Mrs Boulton told The P&J: "I don't think blaming anyone is the way forward but people are telling us there is confusion.
"With things like social distancing inside – reduced to 3ft – there are additional things you must put in place such as face coverings.
"I think some people have missed that point and where you have differences in interpretation at different premises, you have to ask: is it clear enough?
"Obviously something is not perfect which is how we have ended up in this place."
Pushed as to why the confusion she claimed was rife in the licensed trade nationwide was yet to bring lockdown back to other major cities, Mrs Boulton replied "yet".
She added: "You say it's just Aberdeen  but I think you will find there are other places (with problems), that's certainly what we are hearing from our environmental health officers.
"Yesterday we were told everything was under control and then we have these measures.
"It's as much a surprise to us that we are the first city, however we won't shy away from our responsibilities."
Mrs Boulton said there was little the council could have done differently without a change in the law.
Many pubs and restaurants have applied for occasional licences to open up beer gardens and outside areas – which are dealt with by council officials.
Elected councillors only have a say on those applications if a statutory body, such as police or the NHS, objects.
The independent councillor said: "As much as we may feel alcohol and the pandemic don't mix, we can only work with the guidance of the Scottish Government
"We have been encouraged to be flexible with the licensed trade to encourage them to open up outdoor spaces.
"We have gone on the requests of the Scottish Government to reduce hurdles for businesses and unfortunately you have to ask if there was enough of a process put in nationally to protect the public."
"We have to work with that."
SNP Aberdeen South MP Stephen Flynn said he was shocked as Mrs Boulton's claims.
He said: "I'm genuinely at a loss in respect of these outbursts.
"I don't recall council leaders shouting 'confusion' from the roof-tops as they approved application after application. In fact, I heard nothing at all apart from Douglas Lumsden agitating quite vocally for pubs to open.
"What we badly need right now is a grown-up response with the council as licensing authority working directly with the licensed trade, police and Scottish Government to ensure public health prevails.
"The people of Aberdeen do not need this pettiness – they need strong leadership that uses this time in lockdown to prevent such an outbreak from happening again."
Environmental health officers had been planning to hold seminars with various licensed premises in the coming days to explain how they could comply with the distancing rules.
It follows widespread outrage in the north-east after significant queues of people waiting for entry to city bars.
The photos showed crowds of people seemingly acting in the face of distancing guidance – and prompted first minister to say seeing them "made me want to cry".
Mrs Boulton confirmed environmental health officers had already visited the premises on Monday to look into the breaches of the rules.
In response to the licensing convener's comments, a Scottish Government spokesman said: "There is no reason for confusion in relation to reopening hospitality businesses.  We have worked with industry, unions and regulatory bodies to produce clear guidance to  allow pubs and others in the sector to reopen.
"To help premises adapt to operate safely at one metre social distancing we have guidance on mitigation measures such as layouts and preventing standing at bar areas, which is available on Scottish Government's website. This applies in all relevant premises including where use has been made of the occasional licence system.
"In response to the industry, the Scottish Government and hospitality associations have also produced an updated set of questions and answers – responding to questions that businesses have raised – which have been widely shared.
"We are grateful that compliance with the rules in the hospitality sector has generally been good – but ensuring even better co-operation and compliance is in the interests of everyone.
"We also urge members of the public to avoid premises which are failing to follow the relevant guidance to provide a safe environment for patrons."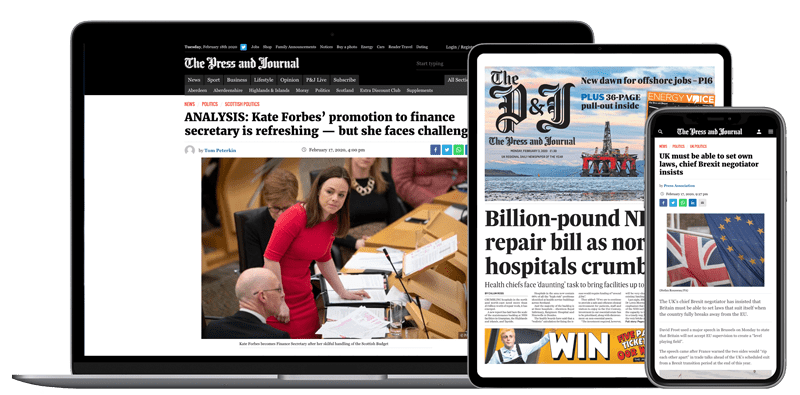 Help support quality local journalism … become a digital subscriber to The Press and Journal
For as little as £5.99 a month you can access all of our content, including Premium articles.
Subscribe