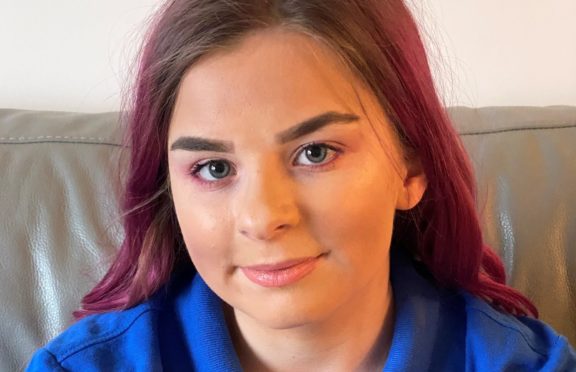 Two young people from Aberdeen will help nurture Scotland's next generation of sports leaders.
After a rigorous recruitment process, 16-year-old Kirsty Davidson and 17-year-old Bradley McAllister have been named among the 32-strong team of sportscotland's new 'Young Ambassadors'.
The project is a key element of the body's contribution to developing young people as leaders in sport.
Bridge of Don Academy pupil Kirsty said: "I hope that the new young ambassadors can take everything they learn for us and go back to their schools with new skills and ideas."
And Oldmachar Academy pupil Bradley added: "I'm really pleased to be part of the delivery team.
"I hope to inspire and help the young ambassadors by giving them as much guidance as I can on their journey."
Since the National Lottery-funded programme was launched in 2012 there have been over 5,000 Young Ambassadors in Scotland.
As a variety of events and conferences have been cancelled due to the COVID-19 pandemic – the majority of their work will be done remotely.
Stewart Harris, sportscotland chief executive, said: "Congratulations to the 32 young people who have been selected for our 2020 delivery team.
"It is a programme we are very proud of and one that has helped develop young people for eight years.
"And it wouldn't be possible without the National Lottery and lottery players.
"Clearly this has clearly been an extremely difficult time for people across Scotland.
"But it is heartening to see so many young people coming together to try to help and inspire others.
YOUNG AMBASSADORS

🙌Great to have previous Young Ambassadors from Midlothian on the @sportscotland National Delivery Team🙌

🙌 Layla was a brilliant Young Ambassador in school & will be fantastic supporting & inspiring new Young Ambassadors. 🙌@Active_Mid @NewbattlePE @midgov https://t.co/IH01ui6k2t

— Active Schools Newbattle Area (@ActiveNewbattle) August 6, 2020
"We encourage our young ambassadors to motivate others to get into sport, helping shape decisions to ensure youngsters have the best possible sporting experience across Scotland."