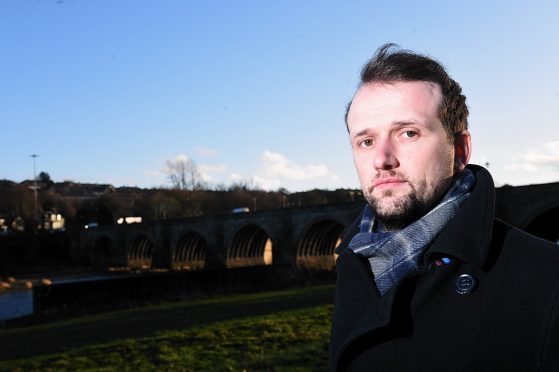 A north-east MP has claimed Aberdeen City Council budget cuts "won't have helped" with recent flash flooding that caused chaos across the city.
Stephen Flynn, MP for Aberdeen South, said a reduction in city maintenance and service budgets by council administrators needed to be addressed to "protect the city moving forward".
A 2019/20 funding report resulted in a £50,000 cut in gully emptying.
The council blamed an "extraordinary level of rainwater" for the floods that affected Aberdeen on Wednesday.
Mr Flynn said: "At this moment in time the priority has to be supporting those businesses and homes damaged by flooding – this could not have come at a more challenging time.
"Certain parts of the city are sadly no stranger to flooding but the reality is that streets, homes and gardens that had previously seen little, if any, damage from substantial rainfall were also badly impacted.
"Vast swathes of the south of the city were overwhelmed so quickly and given what we know about climate change we need the council to investigate and identify where these problems all arose.
"It's inevitable that cuts to maintenance budgets by the council administration won't have helped but the focus now needs to be on identifying problem areas to protect the city moving forward."
A number of buildings were badly hit by the storm and part of Aberdeen Maternity Hospital had to be evacuated due to the heavy rain.
An Aberdeen City Council spokeswoman said: "The prolonged heavy rain and thunderstorm in Aberdeen on Wednesday have been deemed by Scottish Water as an extreme event and the gullies were overwhelmed with one month's rainfall over a 90-minute period.
"It was the extraordinary level of rainwater that led to the localised flooding."