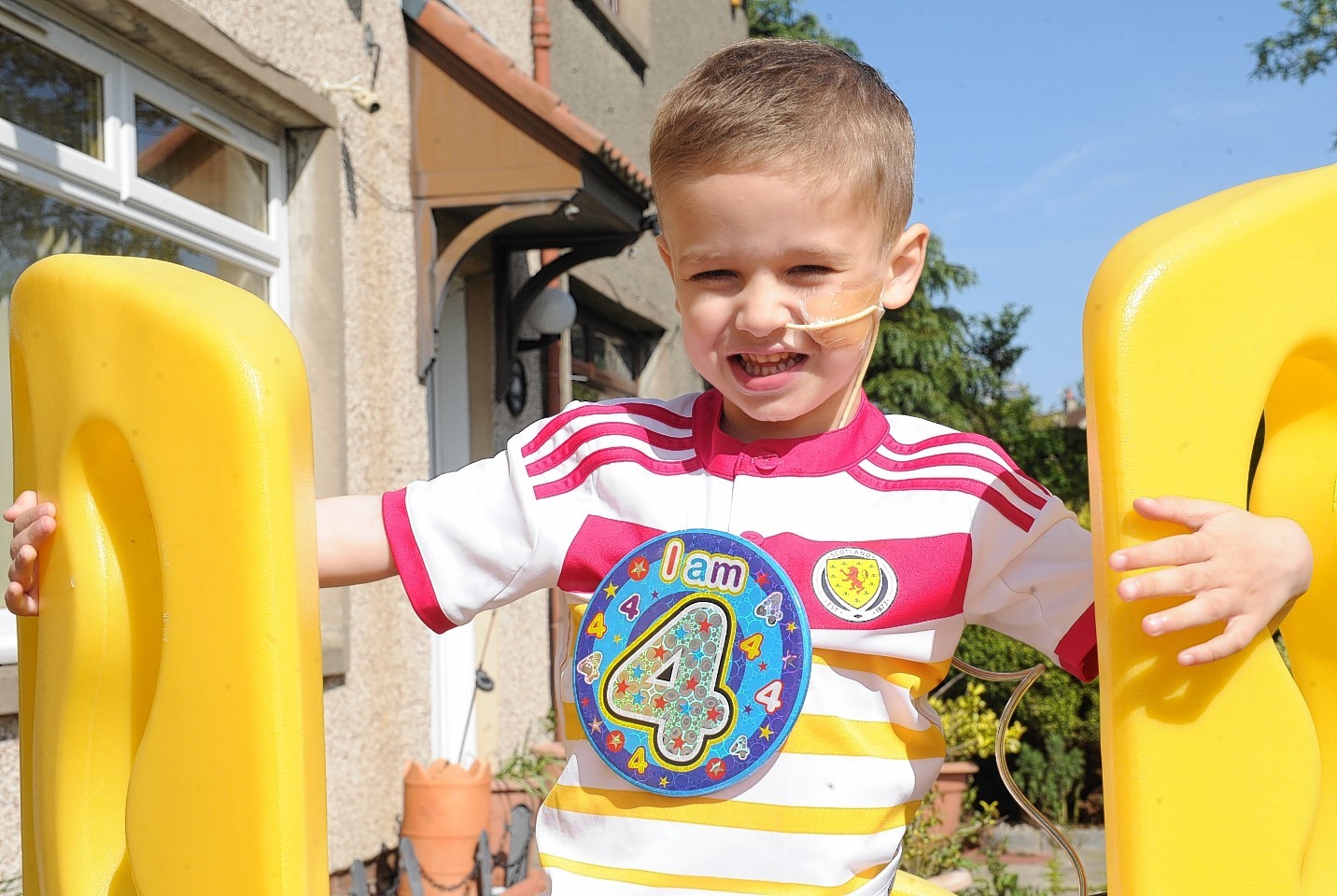 A four-year-old Aberdeen boy who is suffering from a rare heart condition has created a list of wishes he hopes will come true some day.
Ashton Hutcheson, from Northfield, who celebrated his birthday yesterday, composed it during a recent three-month stay in a Newcastle hospital.
It was a stressful time for Ashton, and his mum Shanna, as he went through weeks of intensive treatment.
His aspirations include meeting his heroes One Direction, Olly Murs, and Bob the Builder, among others.
He also hopes to don his brand new Scotland top and play with his footballing idols at Aberdeen FC on the hallowed turf at Pittodrie.
Having experienced sitting in a pilot's seat as he flew home from Newcastle, to tick one item off, Ashton also wants to survey the view from the cabin of a fire engine .
Although he idolises the brave firefighters, the youngster is fighting his own battle, with myocarditis, which is caused by inflammation of the heart muscle.
A tiny pump fitted into his heart is keeping him alive, by circulating his blood, as he waits the vital transplant which could transform his life.
Shanna, 22, said: "The things he has chosen are things that he loves – typical boys things but special to Ashton.
"I want to do as many things as I can with him, and make sure he is really happy.
"We do not know when he will get a transplant, so I want to make sure that he lives his life to the fullest."
Meanwhile, the anxious wait continues for a suitable donor – and the crucial phone call that could make Ashton's greatest wish of all to come true – a return to full health.