City council cuts blamed for torrent of 'raw sewage' that surged into Aberdeen flat
An Aberdeen woman has blamed city council cutbacks for the five foot flood of "raw sewage" that surged into her basement flat.
Karen Ritchie, who lives on Union Grove, said the severe flooding experienced in the north-east last week has caused thousands of pounds worth of damage.
It will force Mrs Ritchie and husband David out of their home for an estimated six months as repairs take place.
She said it filled up the area outside her Union Grove flat "like a fish tank" before pouring in.
Other homes in the area are understood to have been affected to a lesser extent by the flood water, which Mrs Ritchie said had a colour and stench that made it clear it was far from clean.
The 46-year old claims the damage done to her home is due to Aberdeen City Council making a £50,000 saving by axeing gully cleaning across the city.
Scottish Water said any underlying issues were the responsibility of the council, while the council in turn pointed the finger at the water supplier.
Stephen Flynn, MP for Aberdeen South, said the devastation caused to homes across the city should act as "a wake-up call and the council administration"
He added that the council "can't simply shrug off the likely impact caused by the cuts they have made to gully maintenance budgets in recent years".
"I've spoken with Karen and the situation that she and her family found themselves in is absolutely terrifying and everything that can be done to prevent it happening again must be done."
Mrs Ritchie said recent downpours have resulted in street drains on Union Grove "overflowing every time" but the most recent incident had been by far the worst.
"I went into the hallway in the morning and that's when it really hit me – the noise of the water coming through the front door and through the corners of the window frames," she said.
"It was flowing down the street and coming over just like rapids.
"Straight away I could see it was black sewage water."
It is understood local authorities are responsible for road drainage and maintaining the road gully networks but Mrs Ritchie says Aberdeen City Council has refused to take responsibility for the damage to her flat.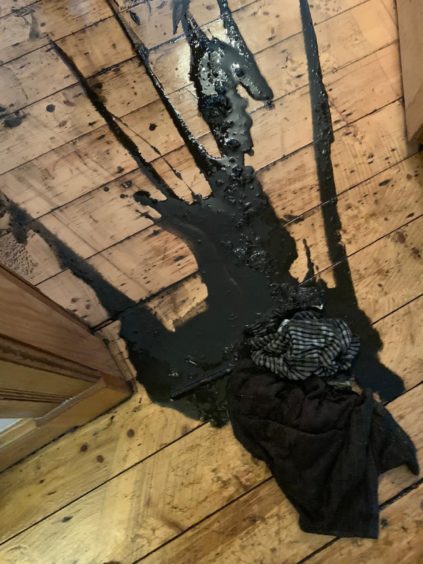 A spokeswoman for the authority said underground water and sewage drains were the responsibility of Scottish Water.
She added: "We clear surface drains in accordance with our legal responsibilities.
"Events such as the months' worth of rain in 90 minutes, which happened last Wednesday, are extreme however they are likely to happen more often due to global warming.
"Property owners are responsible for preventing flooding on their own property, the same as for any other extreme weather event."
A Scottish Water spokesman added: "Aberdeen, as well as many parts of Scotland, recently experienced thunder storms, accompanied by extreme rainfall.
"The level and intensity of these rainfall events in some areas was well in excess of what our sewer network can accommodate and would also be well in excess of the hydraulic capacity of all urban drainage systems.
"We have been made aware of the flooding in Union Grove, Aberdeen and any customers who experienced sewer flooding and have not yet contacted us directly are advised to contact Scottish Water directly on 0800 0778 778 to make us aware for us to attend and provide a clean-up service in the first instance."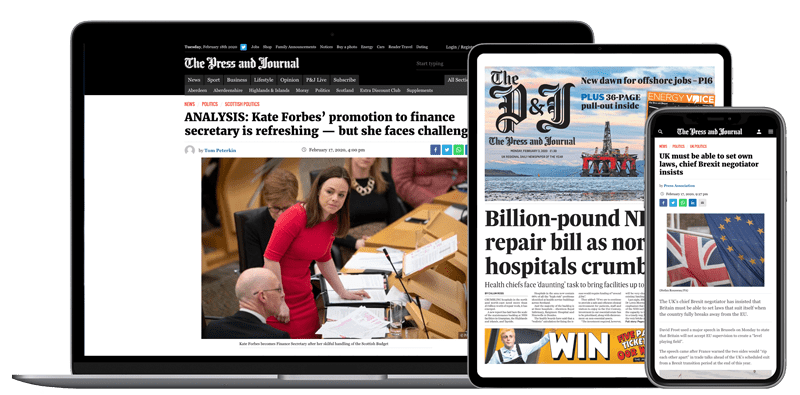 Help support quality local journalism … become a digital subscriber to The Press and Journal
For as little as £5.99 a month you can access all of our content, including Premium articles.
Subscribe