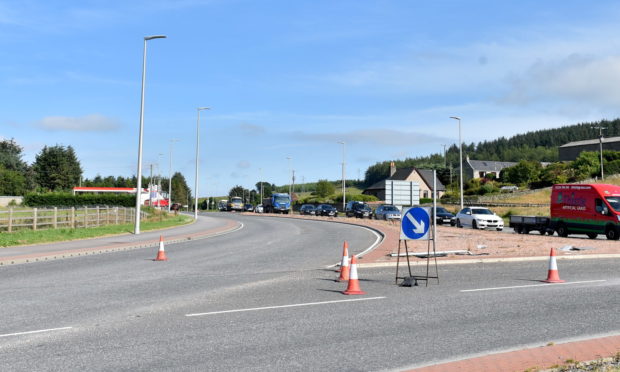 A £360,000 project to boost safety by installing traffic lights on a stretch of the Aberdeen bypass has been completed.
A section of the AWPR was closed overnight when the scheme began at the south Kingswells junction last month.
The move was approved by council chiefs at the start of the year following complaints about tailbacks and reports of numerous crashes in the area.
Ward councillor Steve Delaney had campaigned for changes at the junction, saying accidents were occurring there "on an almost daily basis".
The work was originally planned to start in April but was pushed back because of coronavirus legislation.
Aberdeen City Council transport spokesperson Sandra Macdonald said: "The new traffic lights at the A944 roundabout will improve safety for motorists and cyclists at the junction."
The new lights have been installed at the roundabout and the two connected slips.
Rather than operating at fixed times like other junctions nearby, they are triggered by volume of traffic and connected to the council's intelligent traffic management system.
The scheme has been funded by Transport Scotland, Aberdeen City Council and Aberdeenshire Council, with the ongoing maintenance costs being covered by Aberdeen City Council.
A Transport Scotland spokeswoman said: "We advise all road users to take particular care at this junction while they become accustomed to the new road layout."