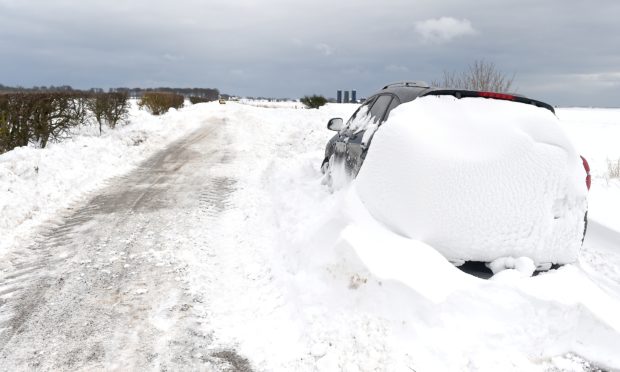 Fears have been raised about how crumbling north roads will cope this winter after falling further into disrepair since routine maintenance was abandoned at the start of lockdown.
Already, flooding has badly affected many roads in Aberdeen and Aberdeenshire – while the Rest and Be Thankful was forced to close after heavy rainfall across Argyll caused a landslip.
As winter approaches, councillors are praying that previous Beast from the East-style storms and snowfall do not batter the country's already fragile road system.
Roads chiefs have been warned repairs on routes across the Highlands, north-east and on the west coast have fallen "well behind schedule".
And a shortage of construction materials could compound the problem, with shipments from countries such as China being stopped.
It has meant material normally used to repair roads – and much in need as works resume – "suddenly ran out".
As well as having an adverse impact on driving conditions, the problem could hammer local authority budgets as councils scramble to arrange urgent repairs in the coming months.
As soon as people were told to "stay at home" in March, construction work in Scotland ceased immediately, with the exception of "essential" works.
Road maintenance activities, with the exception of critical safety repairs, were not classed as essential and across Scotland's councils many road workers were redeployed or furloughed.
The Northern Roads Collaboration Joint Committee – made up of Aberdeen City Council, Aberdeenshire Council, Angus Council, Argyll and Bute Council, Comhairle nan Eilean Siar,  Moray Council and Highland Council – recently met to discuss how work has changed.
As winter looms, in regions where historically some roads have struggled under extreme weather conditions, councillors stressed the need for the regions to be ready.
A report prepared by Angus Bodie, programme manager at the Roads Collaboration
Programme, states that the pandemic had a "significant effect" on all councils that make up the committee.
His report states: "Many planned areas have not been adequately prepared in advance of the specialist equipment being brought in.
"In many areas, capital programmes are now well behind schedule, and wider
reviews of those programmes are currently being done."
At the meeting, Mr Bodie was quizzed on a number of aspects of his report – in particular how the north of Scotland was prepared for winter.
He admitted there had been delays to surface dressing programmes across Scotland and that it was "patchy" and "not consistent" depending on the council area.
He said: "Our supply chains remain pretty vulnerable, particularly around material coming from abroad.
"A couple of months ago a load of construction materials that were coming in, particularly from China, were all stopped so we ran out of things like plaster.
"Simple building materials just suddenly ran out and there were runs across all the building yards trying to find materials.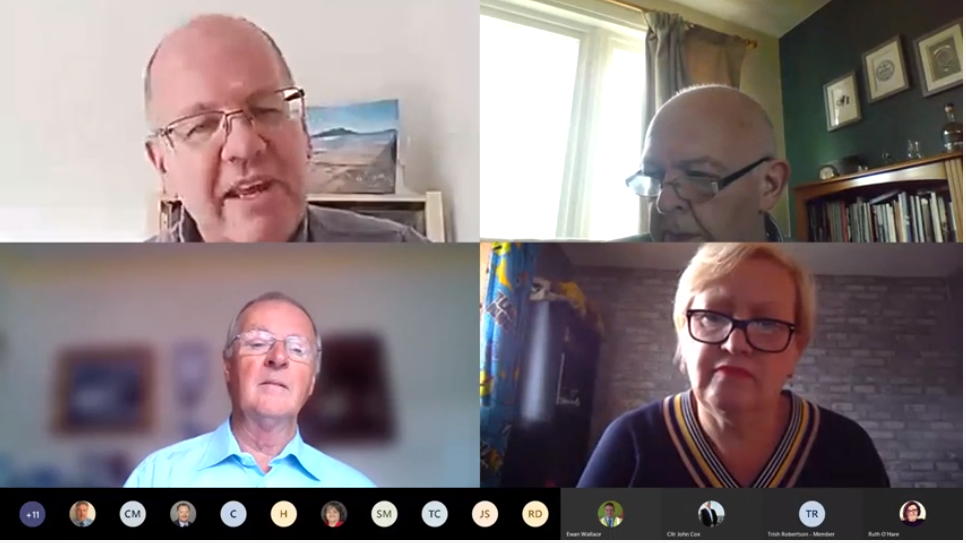 "Our own quarry materials are still starting up. They've been pretty badly affected.
"Part of that is waiting for the market to come back so they some some idea of when their main clients, mainly local authorities, will be looking for materials again."
In Argyle and Bute, delays mean there will be no surface dressing work carried out this year as there is not enough time.
A council spokeswoman added: "Instead the revised programme will include a mix of traditional resurfacing, surface dressing preparatory works and insitu recycling."
Councillor Trish Robertson, who represents Culloden and Ardersier in the Highlands, asked for "some sort of comparison" on the loss of what will practically be a "whole year's maintenance" on the road system.
She added: "What difference does that make, not being able to touch the roads for so many months?"
She was told an answer would be given at a future meeting.
Meanwhile Moray Councillor Theresa Coull, who represents Keith and Cullen, asked about problems with grit and salt ahead of winter.
It emerged that, for the most part, salt is sourced from the UK and Ireland for many Scottish local authorities and council officers in Aberdeenshire and the Western Isles said they "did not foresee any problems".
Meanwhile, Mr Bodie also discussed how Scottish councils had been working together to address the backlog of road repairs across the country.
He said: "All 32 local authorities entered the lockdown individually overnight, but I'm pleased to say I think we are emerging together.
"There is areal synergy of response across the country. We have worked well together.
"We've been in control even though it's been tricky – and there's a long way to go."
To watch the full meeting, click below.
How are Scottish councils planning for winter?
The topic of road maintenance will be discussed at future meetings of north and north-east councils.
In Argyll and Bute, delays mean there will be no surface dressing work carried out this year as it does not believe there is not enough time.
Meanwhile in Aberdeen, the council's operational delivery committee will meet on September 10 to discuss the issue.
In the Highlands, the area road surface dressing programme has been impacted by Covid-19 and the costs associated with the pandemic which have had a "knock-on" effect on the overall council budget.
The surface dressing programme will be discussed at a future meeting of The Highland Council.
A Highland Council spokeswoman added: "Our preparations for winter road maintenance, including gritting and snow and ice clearance are progressing with no current changes to the policy or the priority treatment of routes.
"Clearly, however, the delivery of the service could be impacted should there be workplace absences associated with the pandemic or by further working restrictions introduced by government directive."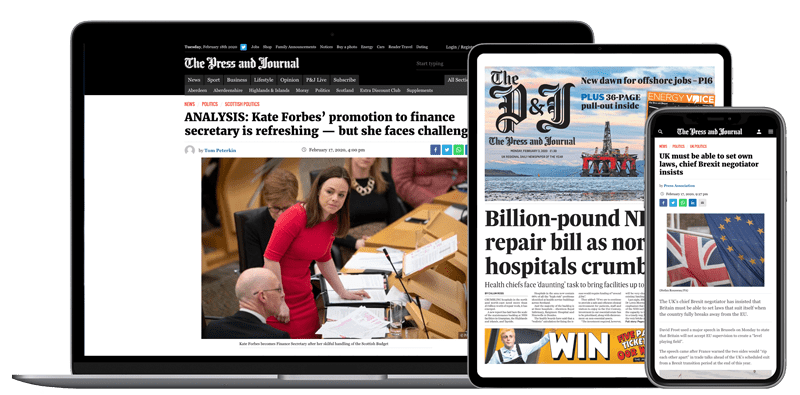 Help support quality local journalism … become a digital subscriber to The Press and Journal
For as little as £5.99 a month you can access all of our content, including Premium articles.
Subscribe