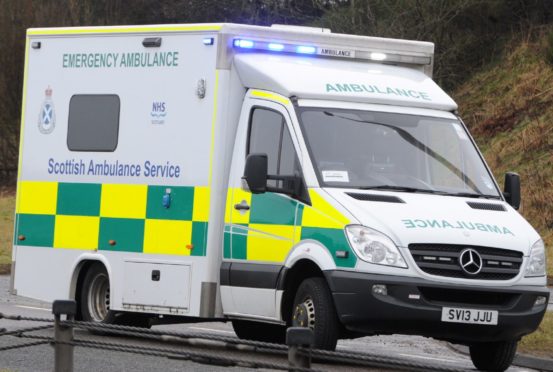 A lifesaving drug has prevented as many as 140 overdose deaths in the north-east in the last year alone.
More than 1,000 naloxone kits have been issued throughout the Grampian region in recent months, and are widely available from pharmacies and other health agencies.
The drug can be used in an emergency situation to reverse the effects of an opioid overdose and "buy time" for an ambulance to arrive.
As they released the figures yesterday, health bosses also stressed the importance of recognising the signs of an overdose.
These include casualties failing to respond to their name, their skin looking pale or grey, pupils looking like "pin points" and slow breathing which may sound like snoring.
Chris Littlejohn, deputy director of public health at NHS Grampian, said: "Time is critical if you suspect someone has had an overdose.
"We are raising awareness of the key signs of an overdose and underlining the importance of getting medical attention quickly."
Inspector Ian McKinnon said: "On one recent incident officers were at an address for an unrelated call, but during conversation found out that a resident in the address had been sleeping for almost 20 hours.
"They saw this person was breathing really slowly and snoring loudly, and couldn't be woken.
"Thankfully, the officer had good overdose awareness, knew the signs, and called the ambulance immediately.
"Things worked out well on this occasion, but they'd come really close to losing their friend."