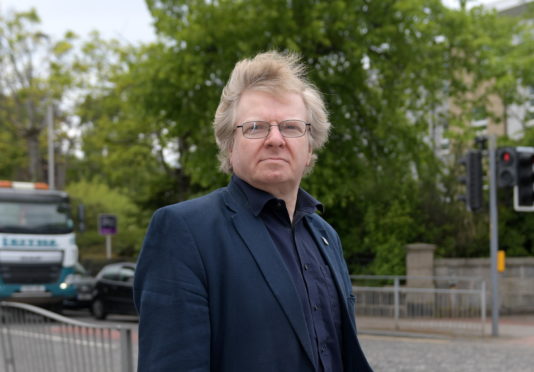 The chief executive of Aberdeen Council has faced an 11th hour call to excuse attendance at today's first in-person meeting in nearly six months.
Angela Scott has been urged to set an example for the whole city by adhering to Scottish Government guidelines.
Leader of the council's Liberal Democrat group Ian Yuill again voiced "very strong objections" to the in-person meeting of the licensing committee, due to take place at the Town House at 10am.
The local authority will be one of the very first to meet face-to-face since lockdown, although others are planning meetings at their headquarters in the coming weeks.
But Mr Yuill claimed Scottish Government ministers had been "very clear" that non-essential workplaces remain closed, highlighting the council meetings conducted over video-calling software since March.
A note circulated to members yesterday outlined that attendance is required – despite previous promises those unsure of safety processes would be allowed to dial-in.
Council staff and applicants will, however, be able to use technology to participate.
As part of safety measures, councillors will be assigned seats, no papers will be circulated and votes will be taken by roll call to avoid people touching buttons on electronic kit.
Mr Yuill's message to the chief executive, however, was: "The council can hardly urge others to stick to coronavirus pandemic rules, guidelines and advice if it is not prepared to do so itself.
"We urge you to instruct council staff not to attend this meeting or facilitate it taking place if it involves any in-person element."
SNP councillor Alex Nicoll, meanwhile, said: "A number of council officers have told me they feel uncomfortable attending meetings in person – I would hope that common sense could prevail and allow them to attend remotely"
But Conservative council co-leader Douglas Lumsden fired back, telling The P&J: "All matters relating to staffing are a matter for the chief executive, however, given the decision of the urgent business committee in June, no matters relating to staffing the Town House have been brought to the attention of the administration.
"The Scottish Parliament is open for business and schools, libraries, art galleries and gyms are all open.
"It is important the council leads by example and opens up the seat of democracy in Aberdeen."