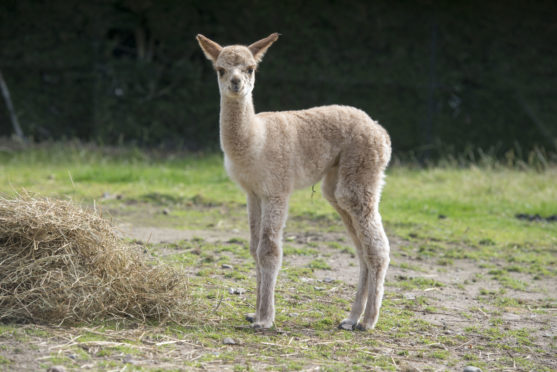 A baby alpaca has been born at Pets' Corner in Aberdeen – a first for the Hazlehead Park facility.
Staff said mother Betty gave birth to the as yet unnamed cria – or baby alpaca – last Tuesday.
Aberdeen schoolchildren are to be given the chance to name the week-old male in a council competition.
New mum Betty has been living at Pets' Corner for nearly two years and is popular with visitors, especially around feeding time.
The South American mountain animals make a variety of sounds – with mothers and crias noted to hum to each other constantly.
The attraction's newest arrival and Betty have been heard doing the same.
Council operational delivery convener John Wheeler said: "The baby alpaca is extremely cute and it's great to see how well he's doing with his mum since he was born last week.
"I'm sure he will be a very popular addition to all the animals we have at Pets' Corner and it's fantastic people will be able to see him in person at the facility.
"The meerkats Dee and Don were named by visitors so we look forward to seeing the great suggestions our primary school aged youngsters will come up with."
Outdoor areas and the meerkat section of Pets' Corner have reopened since lockdown, so the latest arrival can be viewed.
However, to allow safe physical distancing entry numbers are limited.