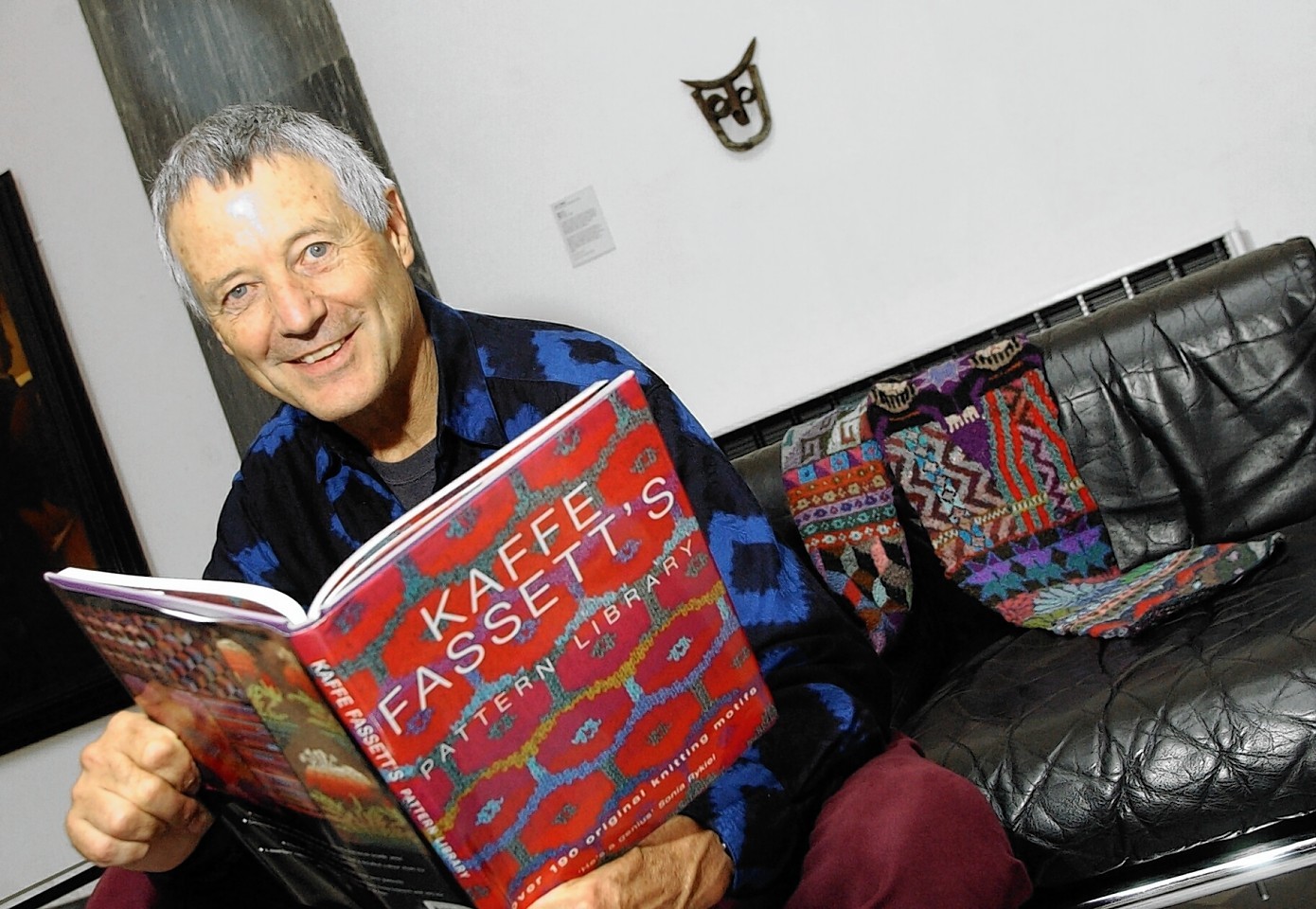 An exhibition celebrating the work of one of the fashion world's biggest names will open in the north-east this summer.
The display at Aberdeen Art Gallery will showcase pieces from Kaffe Fassett's colourful 50-year career.
It will be the first major exhibition of the American-born knitwear and textile designer's work in Scotland.
Kaffe began his career as a painter in his native California, before moving to London in the 1960s.
He was inspired to venture into the world of colourful yarn after being taken to a woollen mill by his friend, the late Bill Gibb, who was born in New Pitsligo and brought up in Fraserburgh.
Kaffe went on to create unique and imaginative designs for Gibb's early collections, as well as fashion house Missoni.
His passion for colour and pattern led him to design across a wide range of media, including knitting, quilting needlework, rug making and mosaic as well as painting and textile design.
Fassett, who will give a lecture in Aberdeen's Cowdray Hall on the eve of the exhibition, said last night: "The colours of the Scottish landscape have been a continuing inspiration to my textile design.
"Aberdeen and Fraserburgh were places I got to know in the late 1960s as I visited the younger designer Bill Gibb and his farming family. I always breathe a sigh of relief when I get off the plane and inhale that life enhancing Scottish air."
Christine Rew, Aberdeen Art Gallery and Museums manager, added: "We are thrilled to host Kaffe's first major exhibition in Scotland, a country that has been a source of inspiration for him throughout his career.
"His ability to blend colour and pattern in adventurous and innovative ways has won him a loyal following of supporters and we hope this fabulous exhibition will inspire a new generation of quilters, knitters and textile enthusiasts."
A variety of family workshops are planned to coincide with the exhibition, which runs from July 12 to late September. The events are sponsored by oil and gas giant Nexen Petrolium.