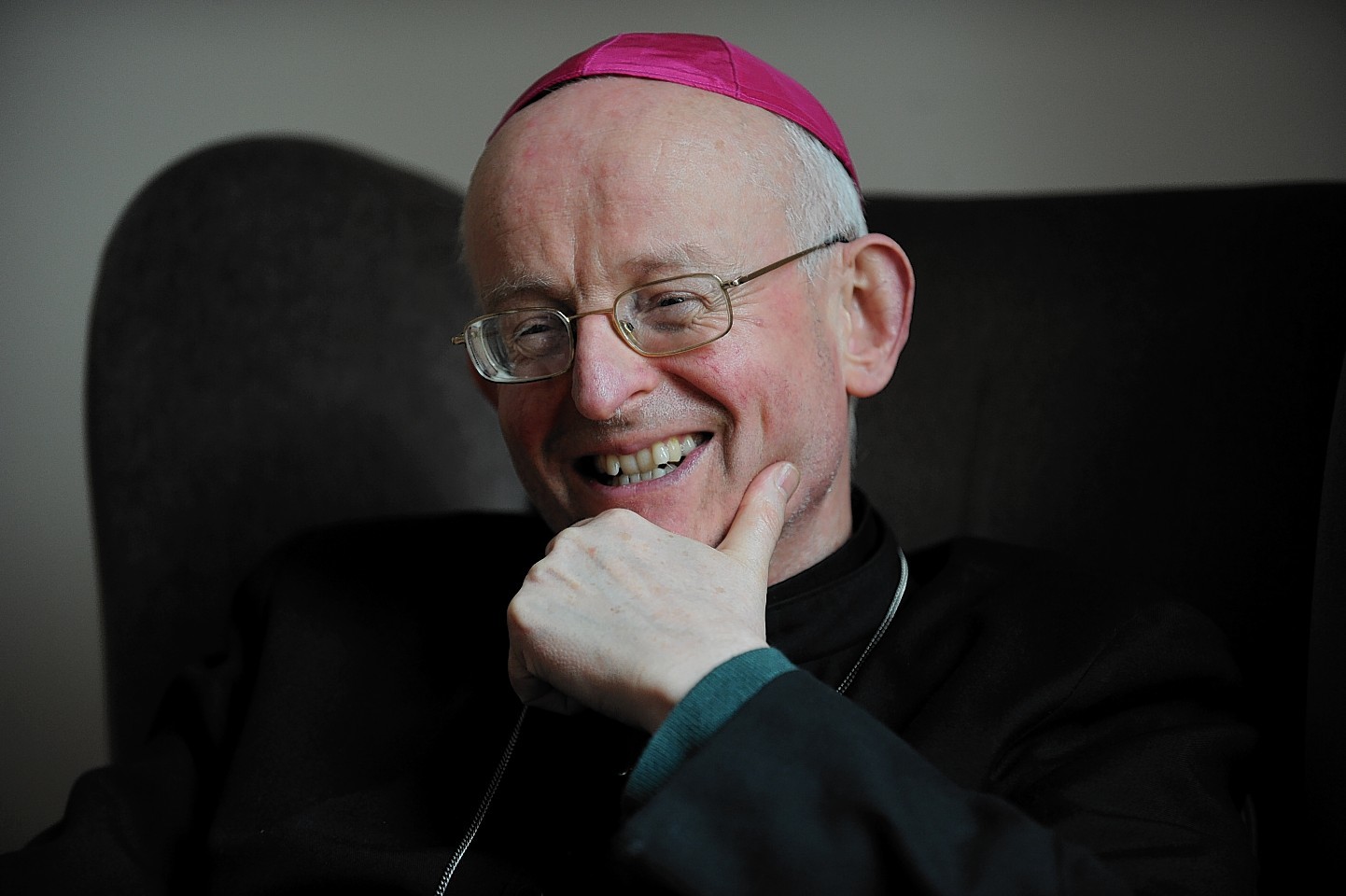 A north-east Catholic leader has welcomed plans to invite the Pope to Scotland next year.
Archbishop of Glasgow Philip Tartaglia has written to Pope Francis asking him to consider a one-day visit to the city in March on the feast day of St John Ogilvie.
The invitation comes only four years after former Pope Benedict XVI visited the country, with a mass held in Glasgow.
John Ogilvie, who was from Keith, was a convert to Catholicism and became a martyr for his faith.
He was hanged in Glasgow on March 10, 1615, and was made a saint by Pope Paul VI in October 1976.
The move to invite the Pope to Scotland has been welcomed by the Rt Rev Hugh Gilbert, Bishop of Aberdeen.
He said: "I am delighted that Archbishop Tartaglia has invited Pope Francis to Glasgow.
"St John Ogilvie, who comes from the north-east, is a great figure for the Catholic community in Scotland, and was a Jesuit, as is the Pope.
"The Pope's diary will be very full, but we can still hope."
Archbishop Tartaglia was present at the canonisation ceremony as a young priest and he hopes the 400th anniversary will be a "celebration and renewal of faith".
In his letter, the Archbishop wrote: "It would be wonderful if you could come to Glasgow for a day for this unique event.
"I would envisage your visit as being of a purely religious-pastoral nature.
"I know that this is short notice for the visit of a Pope. I present this request to you without any expectations or sense of entitlement. I do not even know if it is practical. However, a visit would be such a grace."
Papal visits usually include years of planning but the Scottish Catholic Church has pointed to a series of short visits by Pope Francis over the last year as hope that he could come to Glasgow.
Archbishop Tartaglia said: "Whether the Pope is able to come or not, I would hope that the anniversary will be a celebration and renewal of faith for the Catholic community, for other Christians, and for all people of faith.
"My thought is to provide a new focus on the figure of St John Ogilvie: his identity as a Scot, his faith journey, his vocation, his priestly ministry, his capture and death, his sainthood and canonisation."