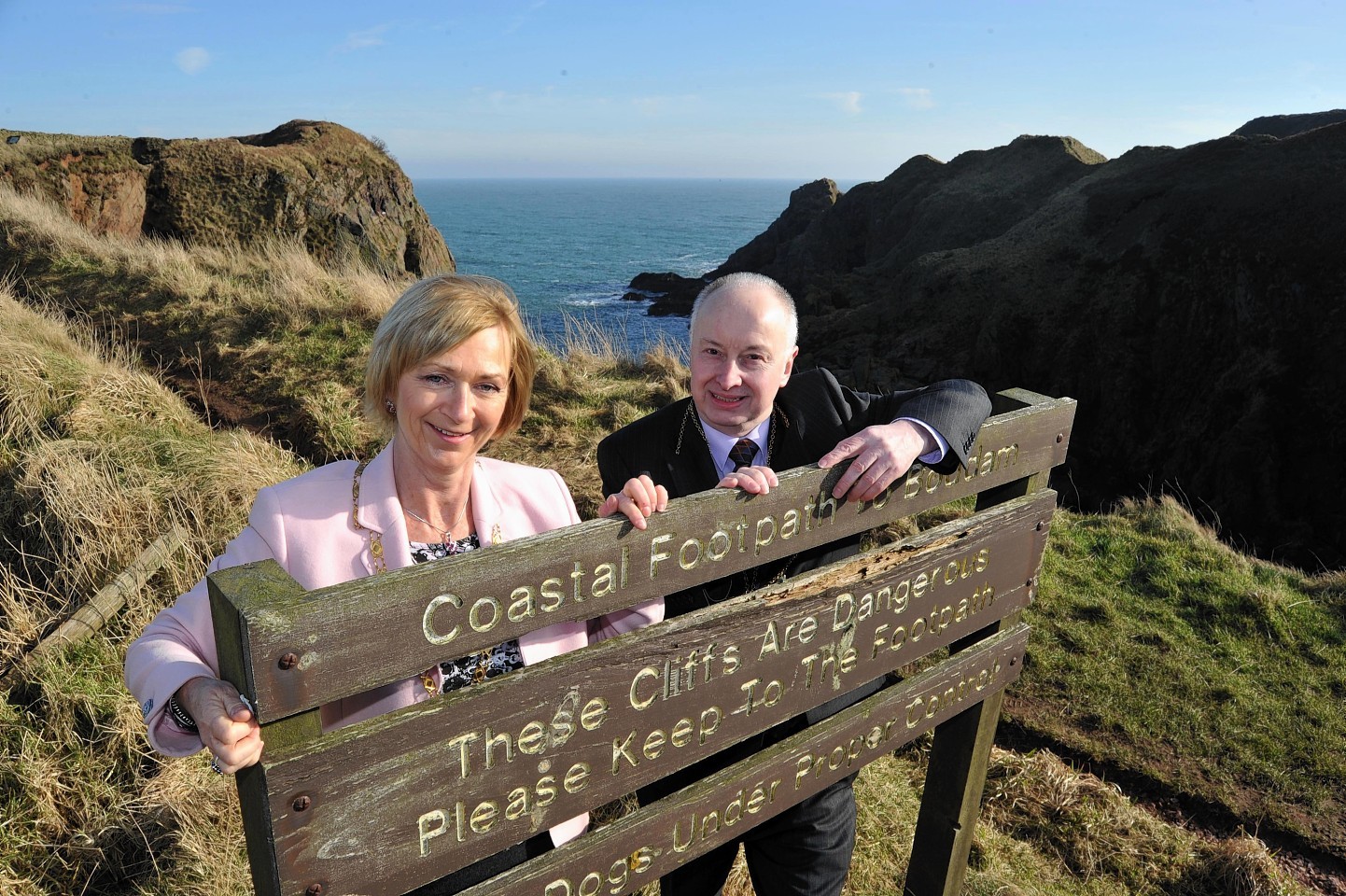 The civic heads of Aberdeen and Aberdeenshire say they are looking forward to "Commonwealth fever" gripping the region later this month.
The three-day north-east route for the Queen's Baton Relay, starting from June 29, was announced by organisers yesterday.
Events will be held in a number of towns and villages as the baton passes through.
Large celebrations will be held at Peterhead's Catto Park and Union Terrace Gardens in Aberdeen.
Lord Provost of Aberdeen, George Adam, said the baton's visit and the games themselves, promised to be spectacular occasions.
He said: "The day of the baton being in Aberdeen is really going to be fantastic – I am really looking forward to it.
"It is a huge opportunity to celebrate the games and sport in general across the city.
"People will have the chance to participate and try new things at a number of venues.
"The fact that the games are in Glasgow is special and I think it will be a fantastic occasion that will be remembered for a long time."
It is now less that 50 days until the Commonwealth Games get under way in Glasgow.
The Queen's baton has is due to arrive back in Scotland within weeks after travelling around the globe.
Aberdeenshire Provost Jill Webster said: "With the baton spending a very busy day in Aberdeenshire, I think there is a sense of excitement beginning to grow.
"The games are very close to home and that will make it a particularly special occasion.
"I hope that there will be a legacy from the games and Aberdeenshire Council is doing its bit by investing in community sports facilities."
Among those running with the baton is Stephen Bruce from Peterhead who was also selected to run with the Olympic Torch in 2012.
The JogScotland group chairman said he was "delighted" that he and another group member, Jennifer Robertson, were chosen.
"I am delighted to have been given the chance to carry the baton in Peterhead," he said.
"The evening celebration will be a real showcase for the town and I think it is great that the JogScotland group is being recognised by Jennifer and myself being given the opportunity."