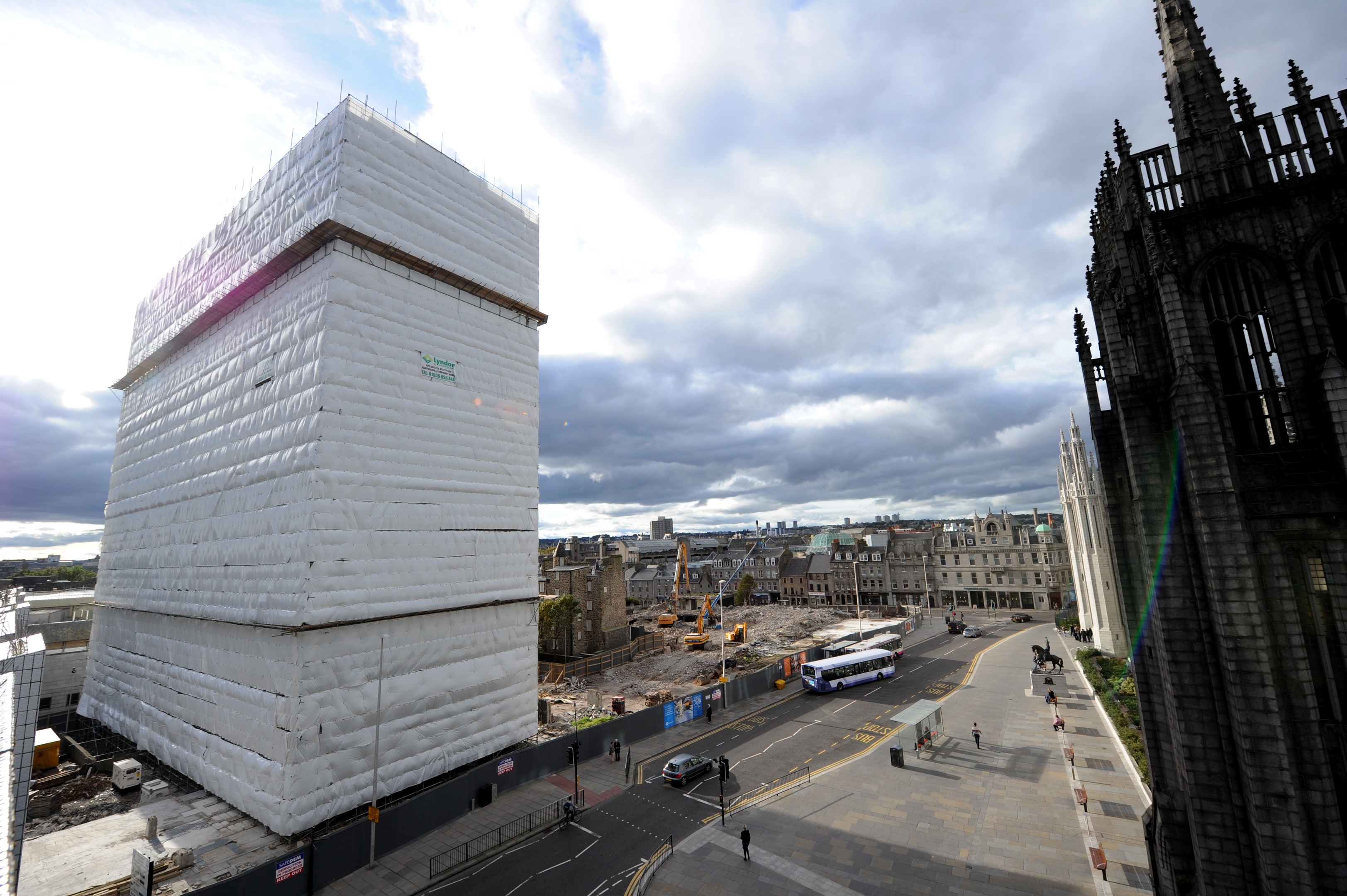 A meeting has taken place regarding the postponement of work to demolish St Nicholas House in Aberdeen.
Plans to knock down the remaining section of the former city council headquarters were put on hold earlier this week.
The lengthy process was due for completion yesterday.
However, the contractors, Dundee-based Safedem, were told on Monday by the Health and Safety Executive (HSE) that they should not continue with the next stage of the operation.
All three parties got round the table yesterday to thrash out a way forward and allow the demolition to recommence, prior to the site being cleared.
This was originally due to be completed by July, but that forecast could also be subject to change.
A council spokeswoman said last night: "A constructive meeting between Aberdeen City Council, demolition contractor Safedem and the Health and Safety Executive about the demolition of St Nicholas House took place this morning.
"The HSE has sought further information about the demolition works, which Safedem will provide early next week. We hope that the work can begin in early course."