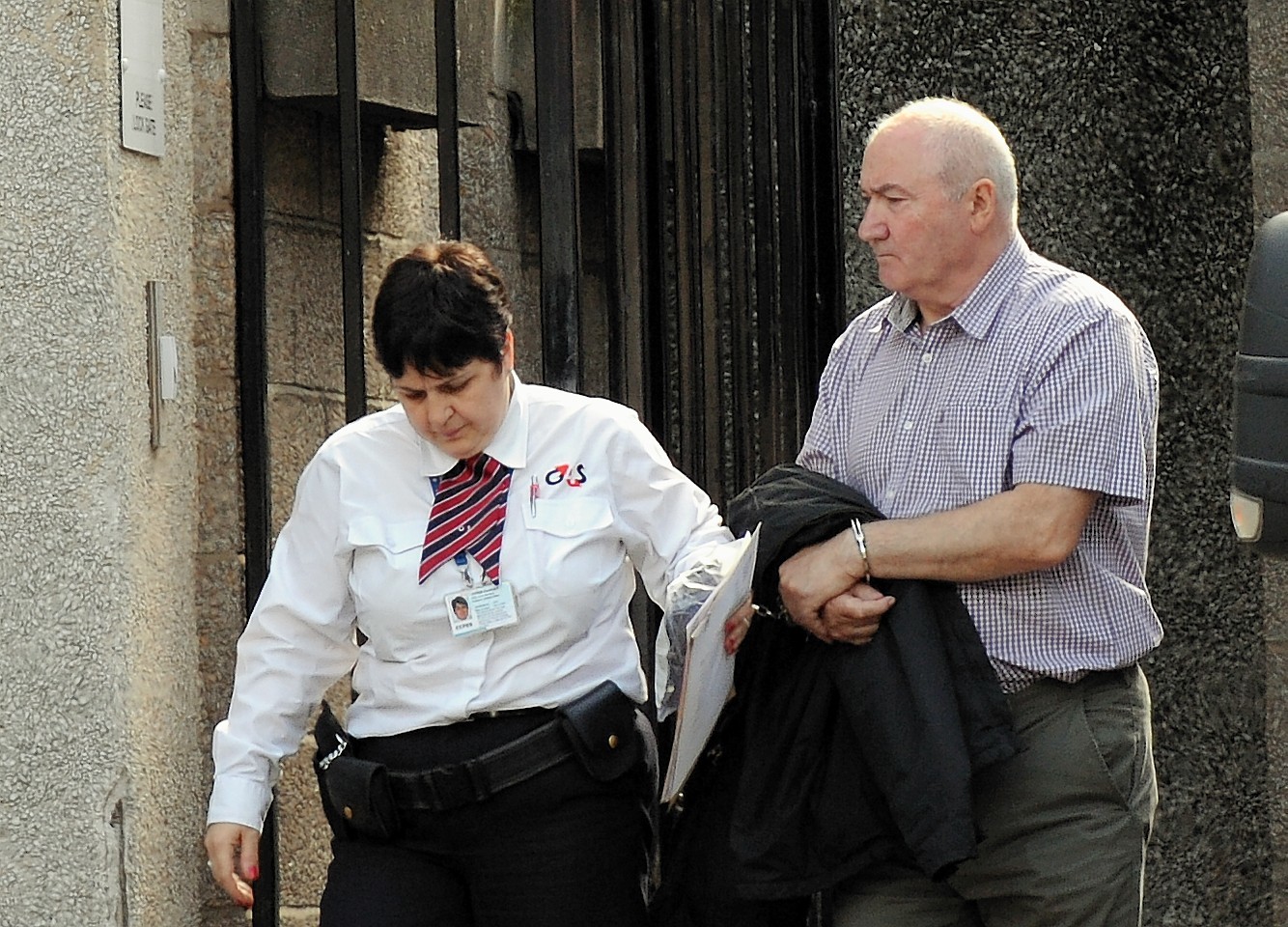 A man who was caught with thousands of images of children pornography has been living just feet away from a busy primary school in Aberdeen.
Parents spoke of their "disgust" last night and said they were horrified that they had not been told about William Docherty's past.
The 68-year-old, who is on life parole for a crime he committed 50 years ago, was charged by police after he downloaded almost 4,000 child porn pictures – some graded at the worst possible level.
He admitted the crime in court and was put on the sex offenders register last month, but he has yet to be sentenced.
A sheriff will rule next week on whether he accepts Docherty's his excuse that he downloaded the images to research a book about indecency in the 20th century.
As a result, the offender continues to live directly opposite Ferryhill Primary School in the city's Caledonian Place.
Concerned parents said they were "absolutely disgusted" to learn that a man who downloaded such "vile" images was at liberty to live next to a playground.
And they said they were horrified that officials could not even tell them why he was given a life sentence, due to data protection laws.
One mum said: "It's sad that in this day in age the rights of a criminal are more important than the rights of innocent people who only want to protect their children.
"It is scary to think a man who admits to downloading child pornography can be free to live so close to children."
Another parent said they only knew about Docherty's offence was when his picture appeared in the newspapers.
Last night, a leading lawyer told the Press and Journal Docherty was entitled to live there because human rights laws meant his movements could not be restricted a as a result of his historic or current convictions.
Last month Aberdeen Sheriff Court heard police found a total of 3,856 images on Docherty's desktop computer when they raided an address in Earns Heugh Circle, Cove, in 2012.
The images ranged from levels one to five – five being the highest end of the scale – and one folder contained written text which said that the images had been made by a man who had been molesting his family.
Docherty claimed he was writing a book and wanted the images for research and not his own "sexual gratification".
Sheriff William Summers said he was treating the excuse with the upmost scepticism, but agreed for a proof in mitigation hearing to determine the truth.
It is due to take place on Tuesday.
Police, the parole board and education chiefs at Aberdeen City Council said they did not want to comment on the case until it had concluded.
But last night Richard Baker MSP, a former shadow justice secretary, said parents rightly deserved answers from officials over why Docherty was allowed to move in next to a school.
"Given the fact that he has a previous life sentence, I would hope that the court will deal with his latest offence robustly," he said.
"He has been given life parole on the condition that he behaves himself.
"If for whatever reason he does not return to custody when he is sentenced – and that is a matter for the court – then the police and the social work department in Aberdeen need to make sure that he does not present a threat to children at the school.
"Arrangements must be put in place to ensure they are safe, and consideration needs to be given over whether he should be allowed to remain so close to children.
"I am sure some parents would question why a man with such a criminal record has been allowed to live there at all."
Dr Paul Arnell, a human rights expert at Robert Gordon University, said that unless restrictions were placed on Docherty he would be free to stay where he is.
"Under human rights law a historic previous conviction and a current conviction for the making and possession of indecent images would not justify restrictions on where any individual could reside," he said.
"The law generally provides that everyone has a human right to liberty, which means they are entitled to move around and live where they please."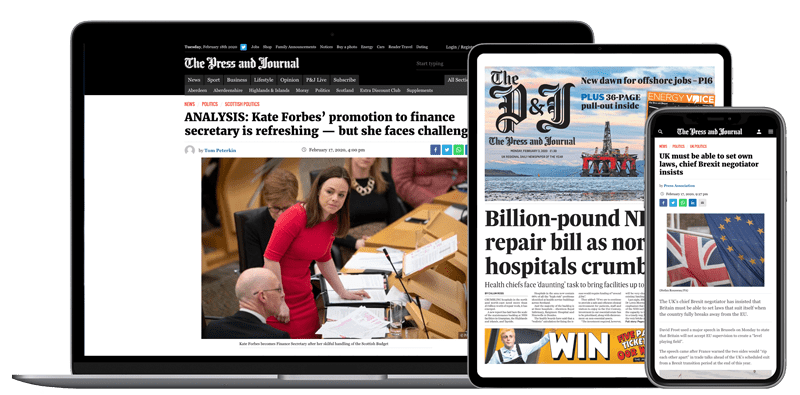 Help support quality local journalism … become a digital subscriber to The Press and Journal
For as little as £5.99 a month you can access all of our content, including Premium articles.
Subscribe