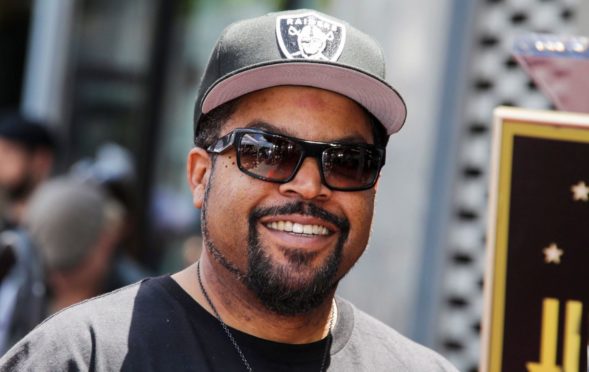 US rapper and actor Ice Cube has declared himself a "real lord" after purchasing a plot of land in the north-east.
The former NWA star, 51, took to his social media to announce someone bought him a "piece of land in Scotland" and encouraged others to be a "real lord" like him.
In the video announcement, the actor shows off his document confirming his ownership of land.
Rapper Ice Cube joins scores of other superstars who call Scotland their second home
The plot of land is in Lessendrum, near Huntly, in a wooded area along the A97.
In the video clip, he said: "Somebody bought me a piece of land in Scotland.
"It makes me a real lord, OK?
"Be a real lord like your homeboy Ice Cube."
The document he shows on a tablet is unclear but it does appear to say "Lord Ice Cube".
Born O'Shea Jackson, the self-proclaimed "West Coast warlord" said that if people were interested in becoming a "real lord" like him they should visit the Established Titles, a website dedicated to selling titles to plots of land in Scotland.
It is understood the ruined home dates back hundreds of years and was the home of the noble Clan Bissett.
His land, close to the A97 Aberdeen to Aberchirder road, is only a few miles from the ruins of Huntly Castle, once the ancestral home of Clan Gordon.
A spokeswoman for castle owners, Historic Environment Scotland, told The P&J: "It's great that more and more people across the globe have a symbolic link to Scotland, with many captivated by the history and heritage of our country.
"We'd be happy to welcome Ice Cube to the historic Huntly Castle next time he's in the neighbourhood."
But "Lord Ice Cube" – as the 51-year-old was addressed in an electronic document proudly displayed to fans – is unlikely to take up residence at his new Aberdeenshire country estate.
It was purchased through a website selling tiny plots in the woods to aid preservation.
On its website, Established Titles pledges to keep the land free for "peaceful enjoyment", protecting biodiversity.
The site adds: "We have further pledged to protect the land from being disturbed by construction, sporting, driving or other similar activities."
Celebs with north-east connections
Bob Dylan purchased Aultmore House in Nethy Bridge in 2007, along with his brother. The 10-bedroomed property has stunning views of the Cairngorms and is set in 25 acres.
Emma Thompson
Earlier this year, acting legend Emma Thompson left Venice to isolate with her husband, daughter and mother in their holiday home on the banks of Loch Eck in Argyll,
Jay Kay
Singer Jay Kay from Jamiroquai bought a property at Red Point, across the water from Gairloch, but fell foul of local wildlife when a pine marten caused damage to its kitchen in 2006.
Sir Tim Rice
Sir Tim Rice, the lyricist who co-wrote the musicals Evita and The Lion King bought the 33,000 acre Dundonnell Estate in Wester Ross.
Jimmy Page
Led Zepplin star, Jimmy Page had formerly owned Boleskine House on the southern bank of Loch Ness in the early 1970s due to his interest in black magic.
The Highlands home was however largely destroyed in a fire back in 2015.
Alongside stars of the music and film industry, several award winning writers take up residence across the country.
Drawing inspiration from the unique landscapes and vistas that Scotland has to offer, authors such as Neil Gaiman, Ian Rankin have homes across the country.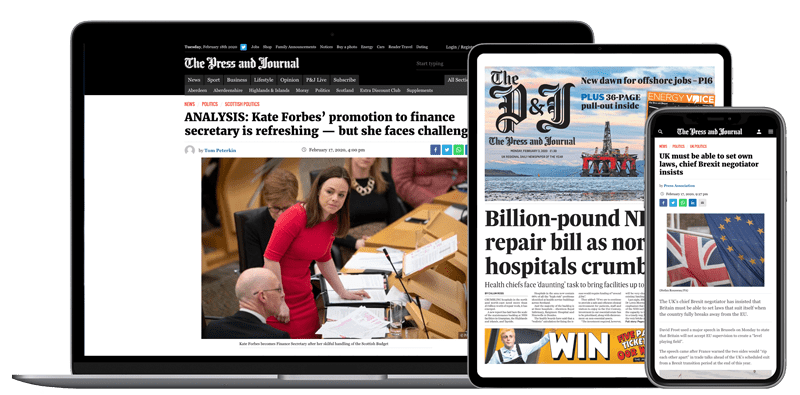 Help support quality local journalism … become a digital subscriber to The Press and Journal
For as little as £5.99 a month you can access all of our content, including Premium articles.
Subscribe