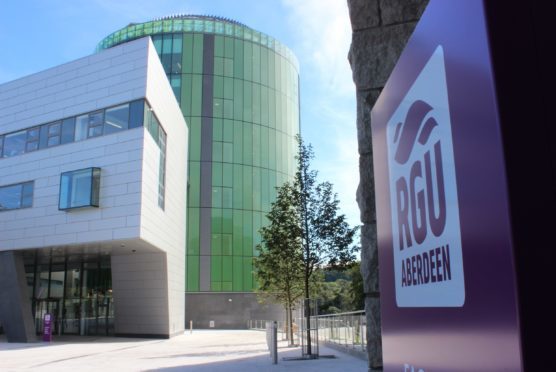 Frustrated university staff have hit out at "unnecessary" plans for them to return to campus amid the pandemic.
Last week department heads at Robert Gordon University (RGU) were told to ensure their areas have at least some members of staff on site on a daily basis.
In an e-mail to staff, the new principal and vice-chancellor Steve Olivier said: "An appropriate physical presence will help us to retain a sense of RGU as a community, and provide support to colleagues and students alike."
He added that individual employees' circumstances would be taken into account regarding this, as would the need to follow public health guidance.
Prof Olivier wrote: "A significant amount of work has already gone into planning for the start of our semester.
"I am pleased to say that the range of measures that have been put in place to prepare the campus for the safe return of staff and students are closely aligned with the government's latest guidance and expectations.
"It is important that our entire community feels welcome, safe and supported when on campus."
Prof Olivier took over the role of principal at the start of the month, following the retirement of John Harper.
Staff complained that his decision appeared to flout guidance, as it meant the university was no longer making "every reasonable effort" to ensure working from home was the default.
One worker, who said staff were "fearful" of speaking out, told The P&J: "Administrative staff who have previously been able to perform their roles more than satisfactorily at home up until now have been left wondering why they are to be placed at an unnecessarily increased risk, particularly where there has been an increase in the local Covid-19 figures.
"The only answer they can come up with is that this is an attempt by the new man in charge to stamp his authority on the establishment."
The concerns prompted trade unions to raise the issue with RGU bosses at a meeting on Friday.
And on Monday, Prof Olivier told staff in another e-mail the plans are now under review and "further guidance" will follow.
Mary Senior, the University and College Union's Scotland official, said: "UCU is clear that remote and online learning needs to be the default position for all universities while we are still in this precarious position and the virus is spreading more quickly in our communities.
"It is vital that all universities follow a cautious, risk-assessed approach to the new academic year, including undertaking individual risk assessments for staff and students.
"UCU's position on remote learning is backed up by Independent Sage and public health experts, and it's imperative that all employers are taking every safety measure possible and staff are not pressured to return to on-site working without adequate risk assessments and safety precautions in place."
An RGU spokesman said it was necessary to ensure the campus has "adequate" staff numbers to support new students and colleagues, with a range of health and safety measures in place.
He added: "While we had initially hoped for an acceleration of staff returning prior to the new semester beginning, the external environment and corresponding Scottish Government guidance has changed.
"Following a review of the new guidance, and in consultation with our trades unions colleagues, we have recently communicated to all senior managers that where we can operate effectively by remote means, we will continue to do so.
"The health and safety of our community has always been our top priority and remains so."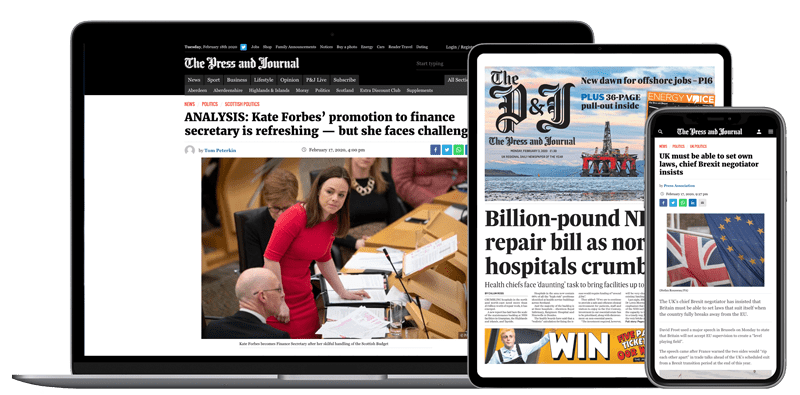 Help support quality local journalism … become a digital subscriber to The Press and Journal
For as little as £5.99 a month you can access all of our content, including Premium articles.
Subscribe