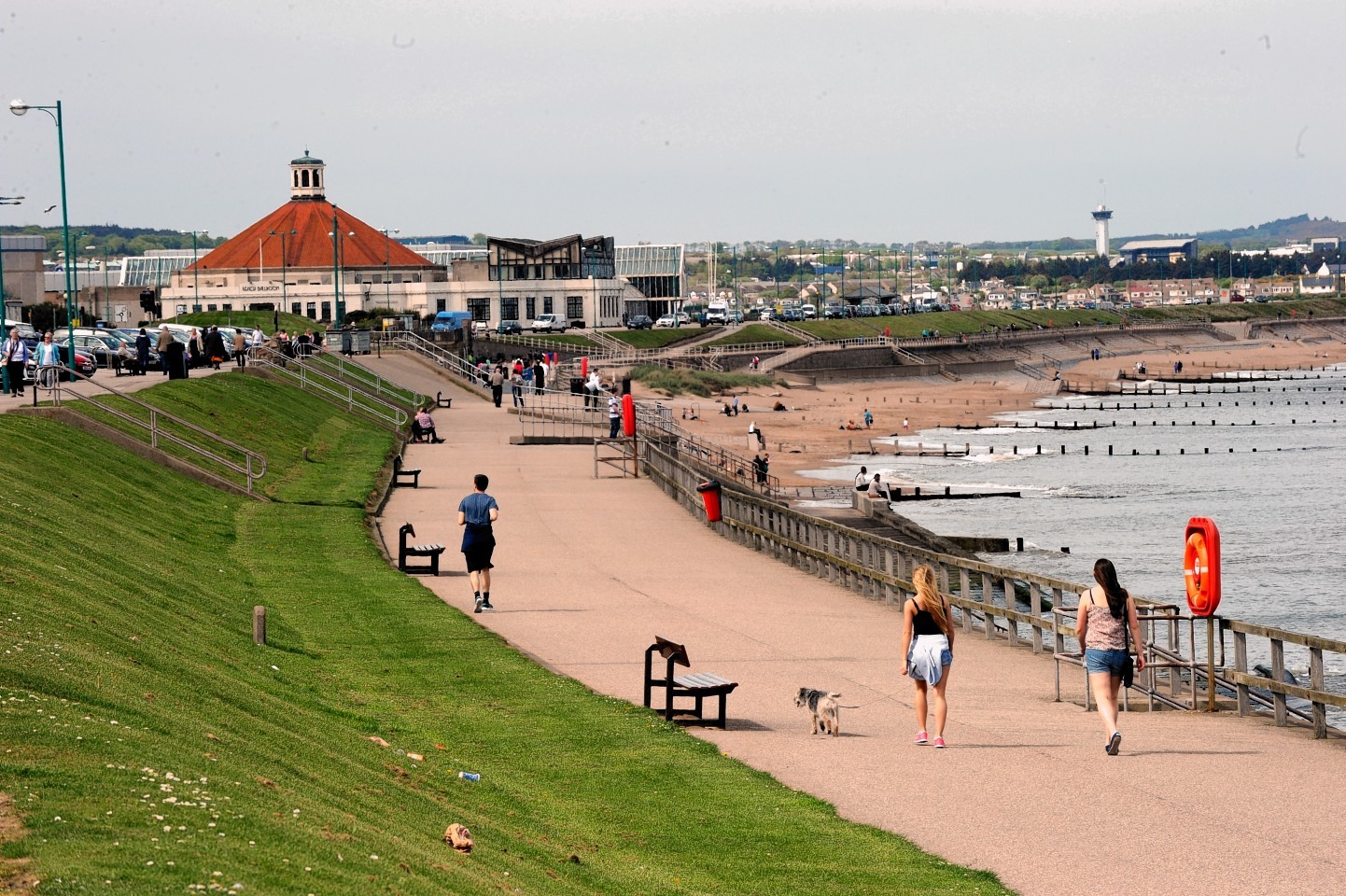 A rescue operation was launched at the weekend when a woman walked out into the North Sea.
Police, Aberdeen Coastguard and the RNLI were called to Aberdeen Beach after worried bystanders watched as she waded further and further out into the water.
The incident happened at around 3.40pm on Saturday as hundreds of people flocked to the coastline to enjoy the warm weather.
Several police vehicles were sent to the scene, as well as Scottish Ambulance Service paramedics and a coastguard team.
The Aberdeen inshore lifeboat launched at 3.49pm and eventually pulled the women to safety after she had walked several yards out to sea.
A spokesman for Aberdeen coastguard said: "We sent a team out to verify what the situation was.
"However, the RNLI life boat was also launched and recovered the person involved."
A police spokeswoman confirmed the woman was taken by ambulance to hospital just after 4.30pm, where she was placed in the care of medics.
Officers were seen interviewing eye witnesses on the beach.
One bystander said the woman had handed her belongings to another person on the sand before she walked out into the water.