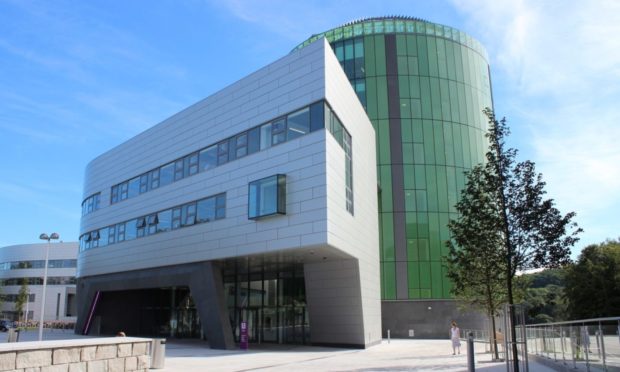 Higher education experts have named Robert Gordon University the best of its kind in Scotland.
The Times and Sunday Times Good University Guide has given the Aberdeen institution the accolade after it performed "extremely well" in teaching quality, student satisfaction, graduate employability and industry engagement.
The publication ranks organisations based on student satisfaction, graduate prospects and course completion rates.
But it also takes into account other factors, such as on-campus facilities and employability tools, when deciding which university to bestow the top accolade upon.
It has given RGU the Scottish University Of The Year title in recognition of investments including its oil and gas drilling simulator and a £750,000 upgrade to its clinical skills centre.
The Garthdee university's strong links with the energy sector and focus on graduate employment also proved pivotal in helping it clinch the award.
RGU is also one of the largest providers of graduate apprenticeships in Scotland, with 475 enrolled for the coming year.
Professor Steve Olivier, principal and vice-chancellor, said: "This prestigious award could not have been gained without the incredible hard work of staff from across the university, who have been working tirelessly to ensure that RGU is the best university it can be.
"Our courses are designed to equip our students with the skills and knowledge which will allow them to thrive in their professional careers, and as such, they benefit from a range of teaching and learning styles and approaches, including valuable and contextual work experience opportunities.
"We have a long and proven track record of working collaboratively with partners in industry and business, and this brings a host of benefits not only to our students, but to the communities we operate within on a regional, national and international scale."
When looking solely at the comparative numbers, RGU ranked tenth-best in Scotland and 66th in the UK – up from 83rd place in 2019.
This year's National Student Survey found that 84.3% were satisfied with the quality of teaching, and 82.2% said they had a positive experience – the university's highest-ever rating.
Additionally, 78.5% of graduates progressed to a high-skilled job or further study within 15 months, and 84.5% of students completed their courses.
RGU was also praised for its efforts to widen access to university as one-third of its learners are first-generation students and 11.2% are from ethnic minority backgrounds.
St Andrews came third in the UK and topped the Scottish table – but came bottom for social inclusion, with only 61% of its students coming from state schools, compared to almost 95% of RGU's.
Aberdeen University was named Scotland's sixth-best, and ranks 27th in the UK.
Alastair McCall, editor of The Times and The Sunday Times Good University Guide, said: "Robert Gordon is one of the leading modern universities in the UK with a proud record of producing graduates that employers want.
"The world of work is never far away from its degree programmes and courses contain a strong practical element.
"This makes a compelling case for Robert Gordon to be Scottish University Of The Year, particularly when combined with a hefty 17-place rise in our UK academic ranking this year and levels of student satisfaction with teaching quality and the wider university experience that are among the highest in the UK."
Aberdeen South MP Stephen Flynn said: "Aberdeen is home to two world class universities and I'm delighted to see that Robert Gordon has been named as the Scottish University Of The Year – this is an incredible achievement and all the folks at the RGU should be extremely proud.
"As a city, we really are at the cutting edge of education, research and technological innovation and with our universities excelling we can continue to thrive and develop into the future."
North East MSP Lewis Macdonald said: "The Good University Guide is the definitive ranking of higher education institutions across the UK, and it is welcome news that Robert Gordon University has been recognised as the Scottish University Of The Year by this prestigious publication.
"Universities and colleges are facing huge challenges at the moment as a result of the Covid-19 pandemic, and it is reassuring to know that RGU is in a strong position to meet these challenges going forward."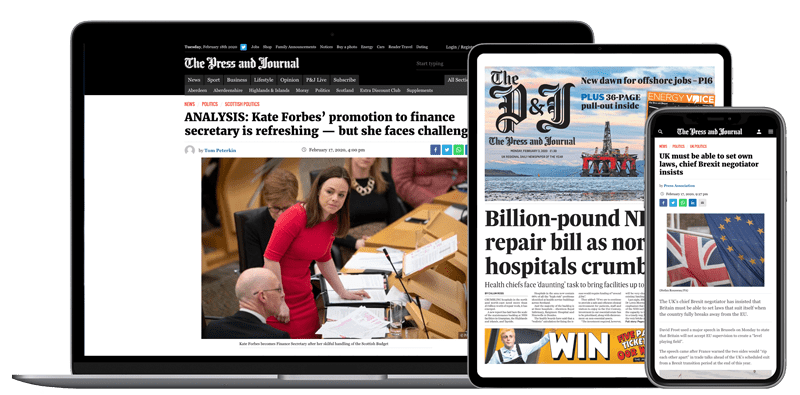 Help support quality local journalism … become a digital subscriber to The Press and Journal
For as little as £5.99 a month you can access all of our content, including Premium articles.
Subscribe