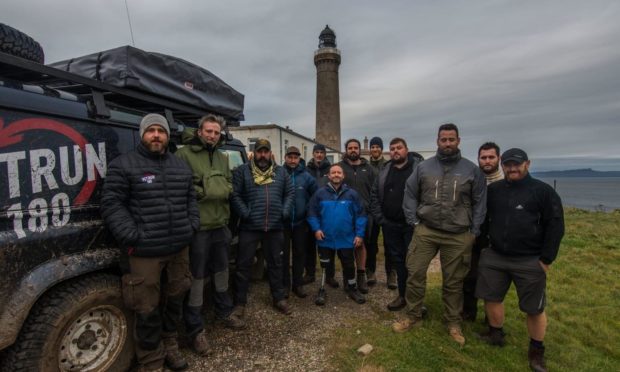 A squad of armed forces veterans with physical and mental conditions brought about by their service to their country have completed a gruelling off-road adventure of more than 350 miles across Scotland.
The 11 former Royal Marine, Paratroopers and UK Army servicemen journeyed in five Land Rover 110s from Dunottar Castle all the way to Ardnamurchan lighthouse over just five days, after departing the north-east coastline on September 12.
Organised by the new charity VetRun180 and facilitated by Sandgrouse Travel, the journey was designed as "adventure therapy" for the ex-UK forces personnel, designed to challenge the men to work together as a team and create a sense of achievement.
To adhere with Covid-19 regulations, the team was split into groups, and were tested both before and after the trip.
Joe Humphrey, a 34-year-old veteran who acted as expedition leader for the challenge, said: "The week was amazing, the lads achieved so much, it was a real achievement to complete the east to west coast journey off-road.
"The most stand-out moments for me were when we encountered problems and challenges that had to be solved, one of which was when we got a bit stuck on the side of a mountain late at night, and the lads had to quickly get a plan together to get us off the mountain before bad weather came in.
"We went through so many beautiful locations, like the spectacular southern parts of the Cairngorms, and when we actually reached the lighthouse it was really something special, it's such a desolate, windswept place so it was really enjoyable to reach it with all the lads around me.
"It's been described as adventure therapy."
As well as scaling mountains, the veterans also drove their vehicles through rivers, boggy moorland and along the edges of remote Highland lochs, and camped beneath the stars.
Mr Humphrey added: "We have veterans who are either injured or have mental illness through service, and the idea is that taking on these challenging expeditions can reinstill this sense of teamwork and adventure that we do day-in, day-out in the military, and once you leave the military it's something you really miss.
"Working together as a team towards a common goal really helps."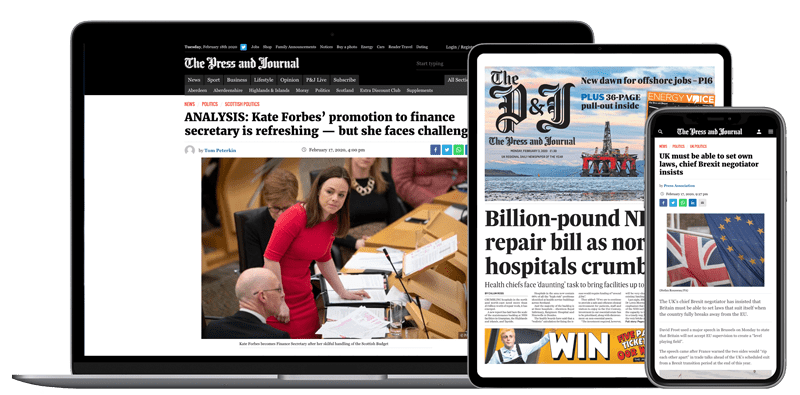 Help support quality local journalism … become a digital subscriber to The Press and Journal
For as little as £5.99 a month you can access all of our content, including Premium articles.
Subscribe