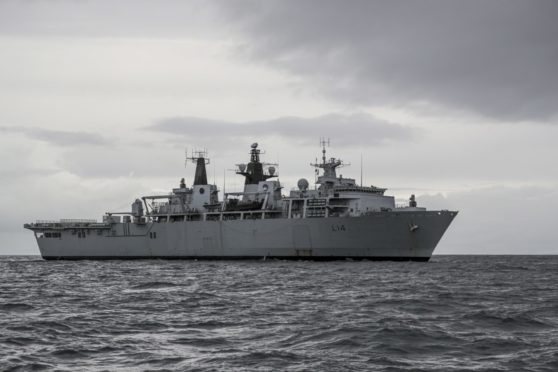 The largest war games in Europe will be held off of the north and north-easts coasts next week.
Exercise Joint Warrior is a major UK-led multinational military exercise which takes place twice a year off Scotland's coast in the spring and autumn.
With 11 nations taking part, it will bring 28 warships, two submarines, 81 aircraft and over 6,000 military personnel to military ranges across the country and to maritime exercise areas off the north, east and west coasts of Scotland.
Running from October 4 to 15, the event is planned and delivered by the Joint Tactical Exercise Planning Staff based in London, but they will be coordinating events from HM Naval Base Clyde.
Activities will feature 30 naval units from Australia, Belgium, Canada, Denmark, France, Lithuania, the Netherlands, Norway, Portugal, the UK and the USA.
A total of 81 aircraft will also take part in the exercise with some of them operating from RAF Lossiemouth and Stornoway and Prestwick airports.
Cape Wrath weapons range will be used for joint firing activity, while small craft and air defence activity will take place in the Moray Firth.
All of the scenarios during the fortnight will accurately represent a range of crisis and conflict situations which could realistically be experienced on real operations.
Participants will be challenged with increasing military and political tensions alongside a huge range of military tasks, which includes intelligence gathering and reconnaissance, anti-smuggling and counter-terrorism operations, humanitarian assistance and evacuation operations.
All units taking part will observe Covid-19 guidelines as a range of mitigation measures to reduce the impact and risks have been put in place.
Port visits by UK and allied units will be limited and only for operational and logistical reasons.
Exercise Joint Warrior aims to provide high quality training opportunities and improve joint operations between the UK and it's allies through its direct link with the NATO Military Training Exercise Programme ,which brings together all three UK armed forces – the Royal Navy, Army and Royal Air force.
This year it will form part of a wider "Groupex", which will run from  September 21 to 15, which is the UK Carrier Strike Group led by HMS Queen Elizabeth with training taking place mainly off the east coast of Scotland.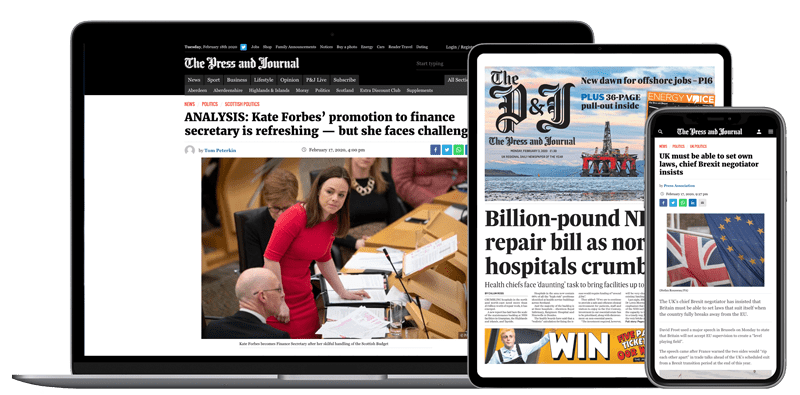 Help support quality local journalism … become a digital subscriber to The Press and Journal
For as little as £5.99 a month you can access all of our content, including Premium articles.
Subscribe