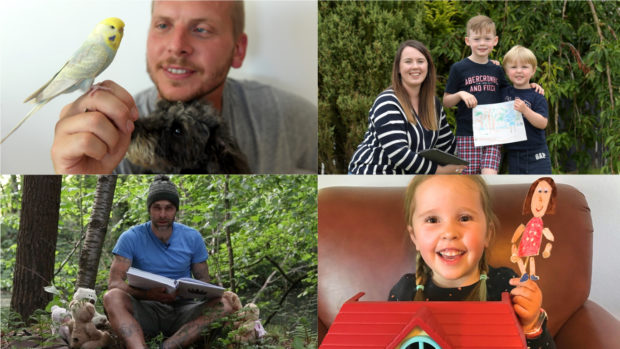 Captain Sir Tom Moore is getting the big-screen treatment following a fierce bidding war.
The life story of the centenarian, who raised more than £32 million for the NHS by walking laps of his Bedfordshire garden, will be shot next year.
The "uplifting" and "life-affirming" biopic will focus on the former British Army captain's "close relationship with his family and explore how his strength, wisdom and humour changed the way they viewed the world".
The movie will "draw on his military career and dramatise how personal grief and the horrors of war shaped his life and inspired him to keep walking".
The fundraising hero made headlines by walking laps of his garden in the run-up to his 100th birthday, amid the pandemic, to raise funds from the NHS.
He also broke two Guinness World Records, scored a Number One single and was knighted by the Queen.
But it is not just Captain Tom who helped spread some cheer during lockdown.
On the six-month anniversary of lockdown, we take a look at some of the feel-good stories from across the north of Scotland.
Here are some of our favourite picks that brought us some joy.
Budgie Jorgie returns after 20 days on the loose
One-and-a-half-year-old Jorgie the Budgie managed to fly out into the garden at her home with Penny Main and Paul Wilkinson on the outskirts of Newmachar.
North-east couple raise more than £400 for NHS through heartfelt 'hug tokens'
Carolyn Crews and her husband, Callum, raised more than £400 for NHS Grampian through a unique woodcraft project in an effort to bring families closer together during lockdown.
Aberdeenshire father pens fairytale depicting lockdown life
Matthew Kinghorn, 38, of Pitmedden, recorded himself reading his children's story, Grin and Bear It, which tells the story of a family of bears experiencing the ups and downs of lockdown life.
Determined seven-year-old raises nearly £2,000 for Shetland lifeboat
Ben Masson, from Lerwick, had set the goal of walking 21.1 miles through his hometown to complete the equivalent distance between the local lifeboat station and the one in Aith.
Moray teen completes challenge to thank charity which supported family through lockdown
Ella Langdale, from Elgin, has Lennox-Gastaut syndrome – a complex, rare and severe form of childhood epilepsy that leaves her prone to uncontrolled seizures.
Throughout the lockdown period the 15-year-old, who also suffers from mobility limitations, received help from two Chas (Children's Hospices Scotland) at Home carers to assist with everyday life for her and her family.
North-east teenager becomes Scotland's youngest pilot and makes history
Finn Hilton became Scotland's youngest qualified pilot, when he made his first solo flight on his 14th birthday from Deeside Gliding Club (DGC) at Aboyne.
North-east soldiers raise more than £5,000 for NHS after completing 24-hour fitness challenge
Three serving soldiers have raised more than £5,000 for the NHS after completing a 110-mile walking challenge.
Aberdeenshire schoolboy takes on 10km challenge to raise funds for foodbank
Ethan McNeil, seven, from Pitmedden, undertook a 10km walk from Udny to Ellon in an effort to aid Storehouse foodbank.
Aberdeen music school celebrates end of term with online concert
The intrepid musicians did not let the Covid-19 lockdown prevent them from performing the traditional Aberdeen City Music School end of term concert. The orchestra played from home last week in an online collaboration, before editing the video together for the public's enjoyment.
Poet's joy as 100 writers from across world contribute to community piece about lockdown
A north-east poet achieved his goal of getting 100 people to contribute a verse to a community piece about life in lockdown.
North-east youngster creates stop-motion film about life during lockdown
An imaginative five-year-old girl from Aberdeenshire created a stop-motion animation depicting life during lockdown.
Pupils at Aberdeen school rethink what makes a superhero
Pupils at an Aberdeen primary school have reimagined what makes a superhero after nearly three months since lockdown started.
North-east teacher creates digital colouring book
A teacher has created a digital colouring book with pictures of schools across the north-east to help children who are missing them during lockdown.
Western Isles youngster's 100-mile, 50-day run to help local sports centre and cat charity
A Western Isles youngster has run for 50 days consecutively, and doubled her fundraising target. Catherine Donner from North Dell in Ness on Lewis committed to running 100 miles in 50 days in areas around her home.
Day trippers get up close and personal as stag joins for lunch near Torridon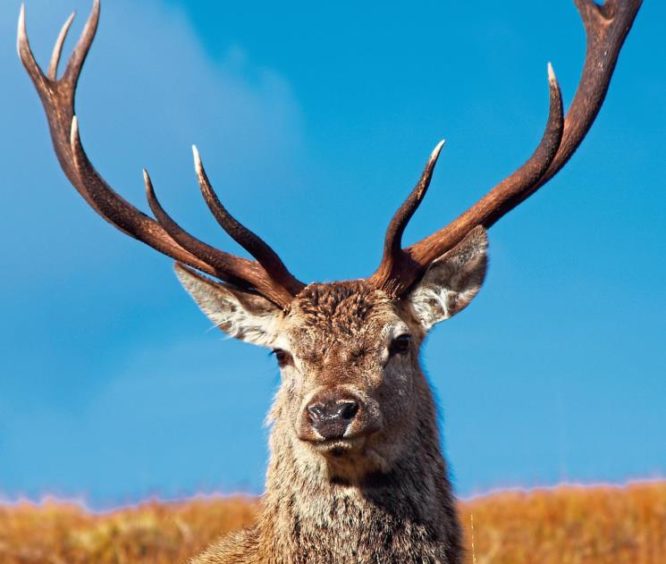 A couple who were on a day trip on the west coast got more than they bargained for as a stag approached their car and plucked an apple right out of their hands.
Cute baby alpaca born at Pets' Corner in Aberdeen
A baby alpaca was born at Pets' Corner in Aberdeen – a first for the Hazlehead Park facility.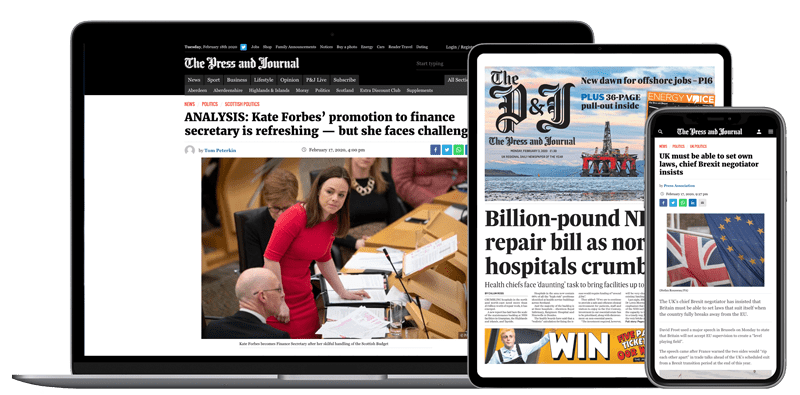 Help support quality local journalism … become a digital subscriber to The Press and Journal
For as little as £5.99 a month you can access all of our content, including Premium articles.
Subscribe