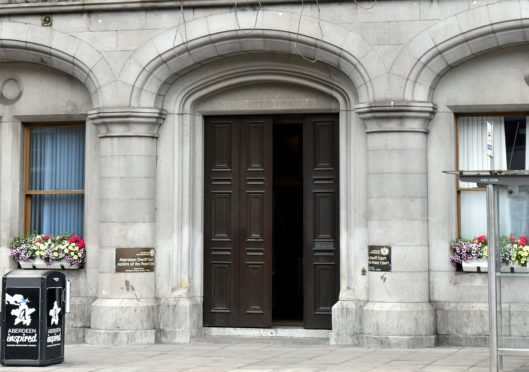 An Aberdeen man has been jailed after a "violent" struggle with officers in the back of a police van.
A team arrived at a property on Clifton Road on February 21, after concerns about illegal activity were raised by members of the public.
They placed David Mckenzie in handcuffs and prepared to search the building, but the 41-year-old soon became "obstructive".
He appeared for sentencing at Aberdeen Sheriff Court yesterday having previously admitted resisting police officers, struggling violently, assaulting a constable and repeatedly attempting to bite him on the body.
Fiscal depute Lynzi Souter said he became increasingly aggressive towards the police officers, including threatening to butt one, and had to be placed in the back of a van with two officers.
They moved his handcuffs from in front of him to behind and placed him in leg restraints, ready to take him into custody, but Mckenzie continued to act out.
Mrs Souter said: "He turned his head towards one of them and attempted to bite them on the thigh. He did this twice.
"He began to clear his throat and attempted to spit at the other officer."
Solicitor John Hardie said his client became aggressive because he felt he had been wrongly accused of something.
He added: "This was uncharacteristic and he is not someone to behave like this."
Mckenzie, of Ash-Hill Place, was jailed for three months by Sheriff Ian Wallace.