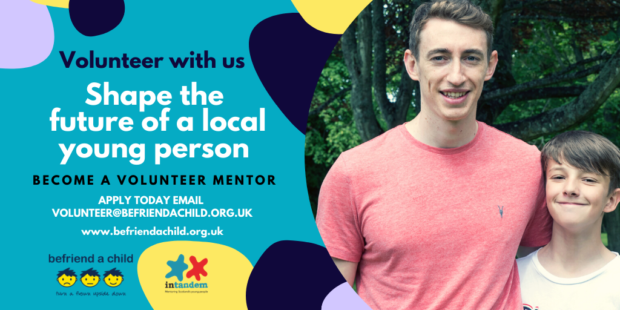 A charity is seeking volunteer mentors for children and young people across the north-east.
Befriend a Child is  hoping to recruit 15 new volunteer mentors as part of their intandem mentoring programme.
Children between the ages of eight and 14 who are looked after at home or on a Compulsory Supervision Order are paired up with a mentor who helps support them.
Befrienders spent two to three hours with the child each week for a minimum of 12 months.
They introduce the children they support to new activities, explore their interests, help them develop new life skills and encourage them to engage with their communities.
Aleisha Douglas, intandem coordinator, said: "The young people we support through intandem can be referred to us for a number of reasons, from low self-esteem and confidence to the lack of a positive adult role model and parental mental health.
"These are children who wake up with the weight of the world on their shoulders and intandem mentors are there to help support them through some of those pressures.
"We would love to hear from individuals and couples who want to make a real difference to the life of a local young person, to help build skills, nurture interests, discover new experiences together and to offer a safe space allowing for growth and development for the young person and yourself."
To find out more e-mail volunteer@befriendachild.org.uk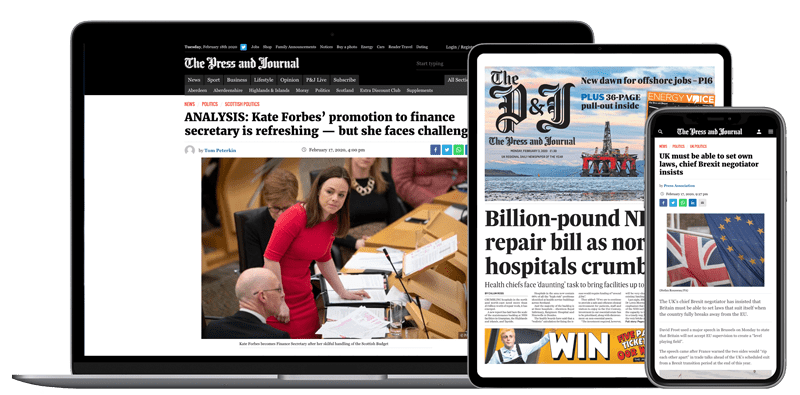 Help support quality local journalism … become a digital subscriber to The Press and Journal
For as little as £5.99 a month you can access all of our content, including Premium articles.
Subscribe