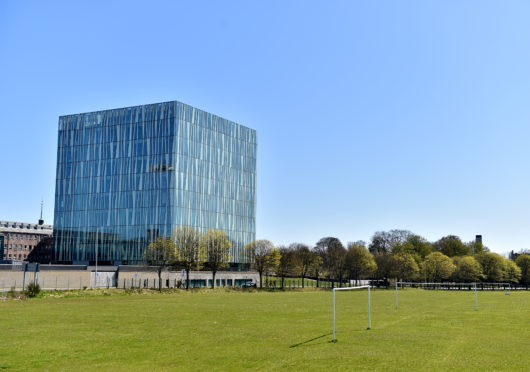 University and college chiefs across the region are putting in place packages of both pastoral and academic support for students experiencing a far-from-normal start to term.
With at least 18 north-east students infected with coronavirus and hundreds more confirmed to their halls as a precaution, education bosses are insisting students will be duly supported.
It comes after Scottish Government-backed calls for students to stay confined to their halls this weekend resulted in some students fearing anxiety at the prospect of isolation.
Nick Edwards, head of student support at Aberdeen University, said: "We know this is a difficult time, particularly for those who have chosen to move away from home, and I urge anyone who is struggling or has concerns to get in touch with our support teams.
"While we are adhering to government and NHS guidance, we recognise that essential measures such as limiting face-to-face activities on campus, asking students not to socialise in each other's flats and asking some students to self-isolate will have raised issues and concerns for many of our community."
He said food parcels, emergency funding and online support are in place for the university's 72 self-isolating students, of which 16 have tested positive, in Wavell House at its Hillhead accommodation complex.
Two positive cases have also been confirmed at North East Scotland Collage's campus at Altens since classes resumed there three weeks ago, but no other students have had to self-isolate.
It has introduced a support programme for staff and students, though, and is offering free counselling and interactive as well as in-person meetings.
College principal Neil Cowie said lecturers were being "agile in their approach" to teaching with access to campuses being "carefully managed".
"Every decision we take is underpinned by health, wellbeing and safety," he said.
"In addition to the extensive measures we have in place to prevent the spread of coronavirus at our facilities, we also have comprehensive support mechanisms to ensure students and staff have the help they need to negotiate these challenging times."
The University of the Highlands and Islands, meanwhile has avoided any outbreaks across its 13 institutions so far, and applauded the "good behaviour" of the small percentage of its students who live in campus accommodation.
It too is using blended learning techniques and some face-to-face teaching and says it is constantly adapting to changing government guidelines.
A spokeswoman added: "Over 90% of our students would normally commute to our campuses across the Highlands and Islands, Moray and Perthshire, although this total number has significantly reduced due to Covid-19 restrictions.
"We have very small numbers of students living in student accommodation.
"These students have multiple points of contact with residences and campus staff, their tutors and course staff as well has having access to regional and local facilities to support mental health and wellbeing.
"The students who live in the residences across our region have behaved extremely well under the current guidance and, while we have had a very small number of students who have self-isolated in residences as a precaution over the last few weeks, we have had no positive cases of Covid-19.
"However, we continue to be vigilant and are supporting and advising all students on Covid-19 matters and urge them to follow Scottish Government guidelines."
Robert Gordon University and its student union say they used freshers' week to help youngsters adapt to the blended learning model and the new safety measures in place across.
A university spokesman said: "During this time, they have been able to access support, take part in social events, and find out more about the university and everything there is to help them on their educational journey.
"For those staying in university accommodation, our ResLife staff are on hand around the clock to provide dedicated support and welfare advice.
"To mitigate the impact of the pandemic, we need to adapt the way we live, study and work to ensure we keep our community safe.
"We know that it is a hard time for all our students and we are here to fully support them, from both pastoral and academic perspectives, throughout their entire time at university."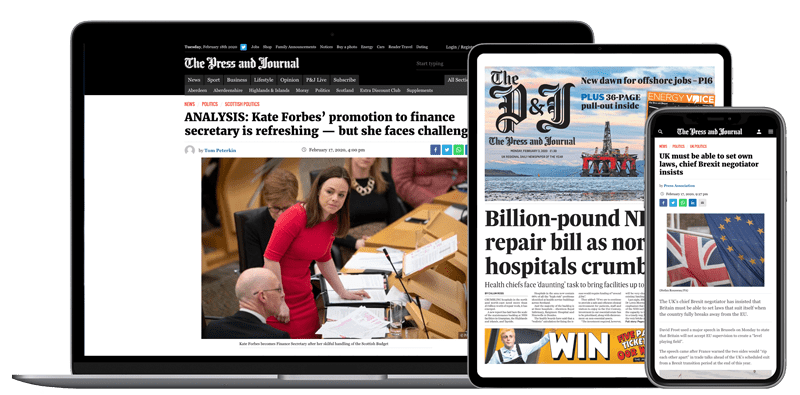 Help support quality local journalism … become a digital subscriber to The Press and Journal
For as little as £5.99 a month you can access all of our content, including Premium articles.
Subscribe