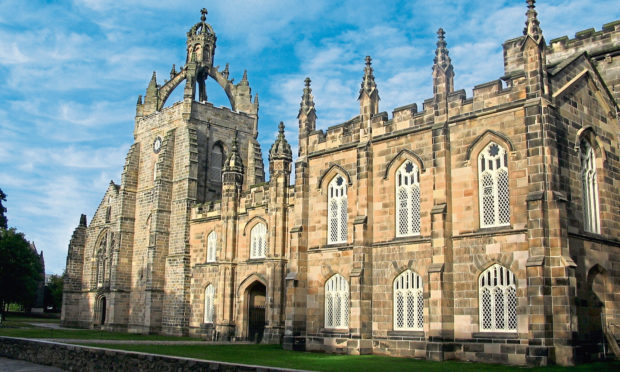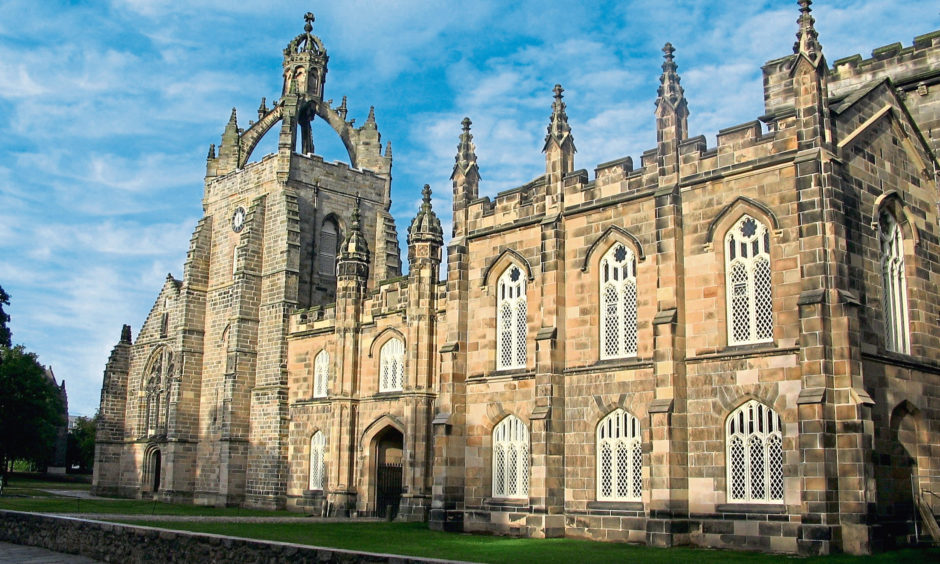 Around 200 students were self-isolating last night after a steep rise in the number of coronavirus cases linked to Aberdeen University.
Health bosses at NHS Grampian yesterday announced 44 identified cases are connected to the city campus, but said the outbreak is "not being treated as a single cluster".
It comes as around 50 primary school pupils at Kingsford School, in the Mastrick area of the city, were also asked to self-isolate after two people tested positive for Covid-19.
The university was rocked last week as 16 students were diagnosed with the virus, which resulted in 72 students having to self-isolate.
NHS Grampian, who confirmed that a multi-agency investigation is ongoing, said the spread has resulted from two or three cluster groups in university hall accommodation, campus flats and private flats and halls.
It added there was "currently no evidence" of spread to the wider community.
Dr Diana Webster, part of the incident management team, said she expected to see numbers increase for more than a week as people become infected and develop symptoms.
It is understood between 150 and 200 Aberdeen University students are currently self-isolating.
She added: "The numbers will continue to rise over the next week or so.
"It's going to take a couple of weeks before we see a decline because the incubation period is 14 days and there will be people who have been infected over the last few days who won't start to develop symptoms until a few days down the line.
"We're expecting to see the numbers increase before they go down."
Aberdeen was forced into a second lockdown in August when a Covid-19 cluster of 27 people was traced to the city's Hawthorn Bar and linked to 36 pubs, bars and restaurants.
More than 300 cases were identified in connection to the original cluster.
Dr Webster said that while risk of serious illness from Covid-19 in younger people who have no underlying medical conditions is "quite low", it was important that all students comply with the Scottish Government measures to halt the further spread of the virus.
She added: "We haven't seen anybody associated with this outbreak yet being admitted to hospital.
"It's important that we don't make people feel more afraid of the consequences of the disease than the evidence supports, but they need to take it seriously because of the risk of them passing it on to other people who may be more susceptible to a poor outcome.
"There is currently no evidence of spread to the wider community and, working with the university, various control measures have been implemented in an effort to curb the risk of any further transmission."
However, a number of students living in Aberdeen University accommodation are thought to have broken the rules over the weekend – and could now face fines or exclusion.
In an open letter to students, acting director of operations Debbie Dyker, addressed the concerns following reports of multiple breaches of Covid-19 rules within private halls over the weekend.
Ms Dyker emphasised that "any breaches will not be tolerated, and those found to be breaking the rules will face robust action".
A ban on visiting students in other flats was introduced as part of Aberdeen University's "Covid campus pledge" and means students could be fined up to £250 or excluded or suspended from their course if found to be in breach.
The regulations stretch to all students living in private and campus provided accommodation with landlords being asked to update the university of relatable incidents.