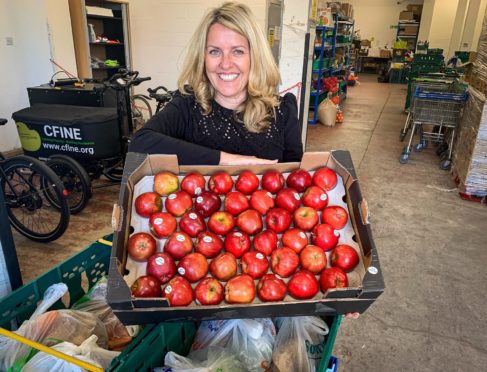 A new £200 million fund to help those "pushed to the brink" by poverty and trauma has been welcomed by Grampian and Highland charity bosses.
The huge cash sum, released by the Robertson Trust, will be available to Scottish charities to support their work with individuals and communities.
It will be available to organisations over the next ten years.
The Robertson Trust said it will make unrestricted funding available over a five-year period, enabling organisations working in communities to "develop local solutions to challenging issues".
The fund will focus on groups which are more adversely affected by poverty or trauma, including women, people with disabilities, asylum seekers and refugees and people living in rural or remote locations.
Smaller grants of £2,000 will be available, while larger £50,000 awards can also be accessed.
Lisa Duthie, chief executive of Aberdeen-based Community Food Initiatives North East  (CFINE), said she welcomed the Robertson Trust's "commitment to alleviating poverty and trauma across Scotland during the next decade".
She added: "We have worked on various projects supported by the trust, benefitting most marginalised communities.
"Robertson Trust's strong partnership with third sector organisations and their long-term investment into tackling poverty and trauma will make a significant difference to how not-for-profit organisations can support vulnerable communities in recovery from the pandemic and the economic downturn."
The Robertson Trust announced it will also provide funding for community buildings, as well as a community vehicle fund as a means of ensuring people remain connected and engaged with their communities.
It is estimated that around 910,000 people in Scotland are living in poverty after housing costs, while 24% of children are living in relative poverty.
Alex Gilchrist, general manager of the Gateway homeless charity in Inverness, said: "We've got lots of things we would like to do but it's about getting funding.
"It's been a difficult time the last few months, so if there's money available for alleviating the impact of Covid-19 on poverty we can now start looking at that."
Shonaig Macpherson, chair of The Robertson Trust, said: "The current Covid-19 crisis has demonstrated the fundamental role of Scotland's third sector in helping to protect and support communities and individuals in times of crisis, and in particular from the adverse effects of poverty and trauma.
"We have been humbled by the efforts of the sector in the last few months and all that has been achieved, before and during the current health crisis.
"At a time when funding is becoming increasingly difficult to secure, demand for services is rising, demonstrating the need for better resource and support.
"However, we recognise that even this scale of investment is not enough.
"In the long-term, Scotland needs to change the way the systems that support people work.
"Together, the public, private and third sectors must review the way we address poverty and trauma in Scotland, and ultimately prevent them from occurring in the first place."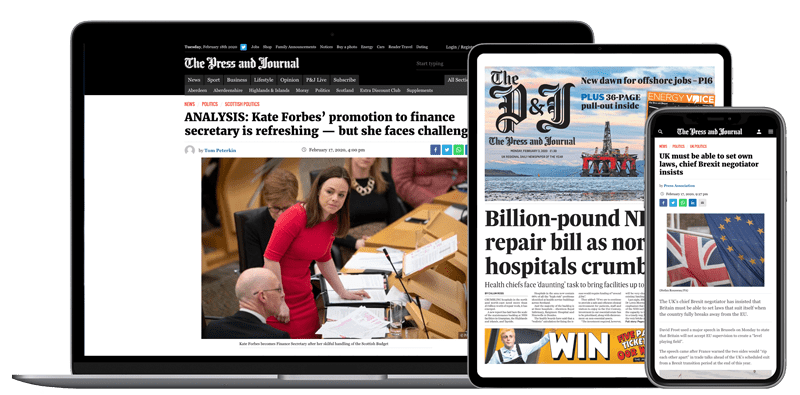 Help support quality local journalism … become a digital subscriber to The Press and Journal
For as little as £5.99 a month you can access all of our content, including Premium articles.
Subscribe