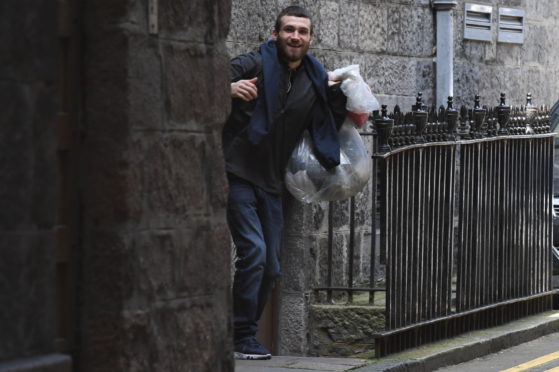 A serial thief who nabbed three cars in 24 hours and swiped presents from under a Christmas tree has been locked up once again.
George Cowie stole jewellery, cash and gifts during a crime spree in Countesswells, Aberdeen, between December 23 and 24.
On one occasion he was almost caught by a homeowner who found the 23-year-old in the act and rushed to stop him while wearing only his underpants.
Cowie was able to escape, but left traces of his DNA in the stolen Vauxhall Astra, Audi A3 and Ford Fiesta.
The cars were returned to their owners on Countesswells Park Road and Countesswells Park Place, and the thief wound up in custody for Christmas Day.
He admitted the thefts, and driving while disqualified and without insurance, at Aberdeen Sheriff Court yesterday.
Cowie appeared via video-link from HMP Grampian, having been sentenced to 20 months behind bars for a break-in earlier this year.
Fiscal depute Felicity Merson said Cowie's first target was a £5,000 white Vauxhall Astra.
When it was taken on December 23, 2019, it had two children's car seats, Christmas presents and a pram worth £400 inside.
Mrs Merson said the owner became aware at 5.30am when they saw the kitchen window wide open and items "strewn" across their back garden.
It appeared Cowie, a prisoner at HMP Grampian, had searched through some of the family's belongings to see what might be of interest, dumping the remnants behind him.
He left a wallet minus £150 in cash, a purse without a bank card and a number of presents which had been under the family's Christmas tree and had their wrapping torn off.
Cowie stole two watches which were later found by police in his own home.
Just hours later he struck again – this time eyeing a £15,000 Audi A3 from a nearby property.
Mrs Merson said: "At around 6am the occupant was upstairs but heard a noise downstairs.
"They saw torchlight and someone moving around.
"They shouted at them to leave then heard the back door and the car speeding away."
Police later found the Audi in another part of Aberdeen and discovered Cowie's DNA on its steering wheel.
When Cowie returned to the area to steal a Ford Fiesta the next night – Christmas Eve – he was almost apprehended.
"At around 1am the owner heard a noise and saw his car moving backwards," Mrs Merson explained.
"He ran from the house in his underpants, and took a knife.
"The accused was seen in the driver's seat, struggling to get the engine started."
As the car door was not closed, the man grabbed Cowie's jacket.
But this intervention came just as the car – thought to be worth around £8,000 – set off.
This caused the man, now in wet socks, to lose his footing and slip – requiring medical treatment for his injuries.
Cowie was arrested a few hours later.
His solicitor, David Sutherland, said his client's actions arose "primarily through boredom and an immature attitude".
He added: "There was no attempt to blame negative peer influence because so many of these crimes were on his own."
Cowie was locked up in 2014 for working with others to steal sports cars from outside an oil tycoon's mansion.
In recent years he has admitted several other related offences, including repeatedly flouting court-imposed driving bans.
Sheriff Graham Buchanan said it was "inevitable" the man would wind up behind bars once more.
Cowie was sentenced to 21 months' imprisonment and banned from driving for five years and 10 months.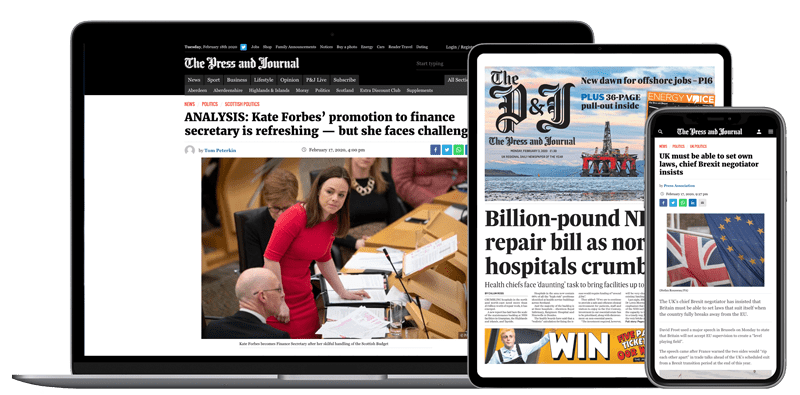 Help support quality local journalism … become a digital subscriber to The Press and Journal
For as little as £5.99 a month you can access all of our content, including Premium articles.
Subscribe