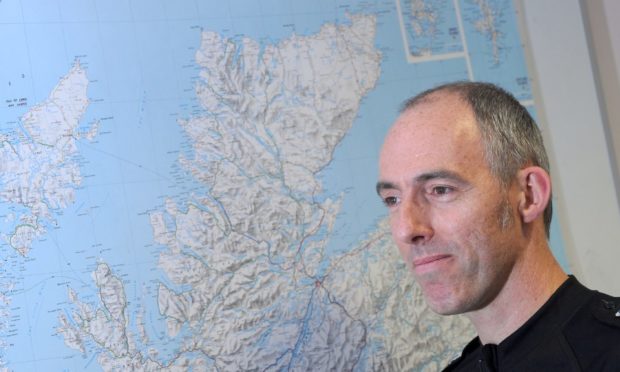 The north-east's new police commander has set the record straight on behalf of Aberdeen's students – revealing youngsters account for only one in every 10 calls about coronavirus rule breaking.
Much has been said in the weeks since the city's two universities and the college returned to class.
But Chief Superintendent George Macdonald has highlighted the importance of "maintaining factual perspective" on the issue, amid a perception young people are rebelling against regulations.
Around 150 people have been linked to an outbreak at Aberdeen University in recent weeks.
In a letter to councillors, Ch Supt Macdonald said: "There has been a lot of public commentary over recent weeks on the issue of student behaviour and compliance with the regulations.
"Young people and students have, in incredibly challenging circumstances, responded very positively to the restrictions, and analysis of our calls indicates that only around one in 10 calls (relating to parties/gatherings for potential breaches of the regulations) relates to students.
"The rest involve many other age groups.
"We felt that it is important to put this information out into the public domain to maintain factual perspective on this issue, and to ensure informed commentary on it."
The newly-appointed police commander, brought back to the north-east from Highland Division to replace the retired Campbell Thomson, has however hit out at an "irresponsible minority" who are flouting rules.
Regulations have been tightened this weekend, as the government grapples with a resurgence of the virus across Scotland.
Ch Supt Macdonald added: "We have all seen the significant risks posed by this irresponsible behaviour, and our enforcement activity has reflected the risk to public health and growing public concern over it.
"We recognise the significant and ongoing impact that these measures are having on people's lives, but we will not tolerate behaviour that puts the lives of others, and the safety of their community, at risk and we continue to enforce the regulations where it is appropriate and necessary to do so."
Aberdeen councillor Martin Greig praised the "open and clear" approach from the police chief.
"In this time of crisis, it is truly reassuring to be provided with this honest and comprehensive update from the local police service.
"There is so much uncertainty and worry going on around us and the police are providing a real focus of stable, appropriate leadership."