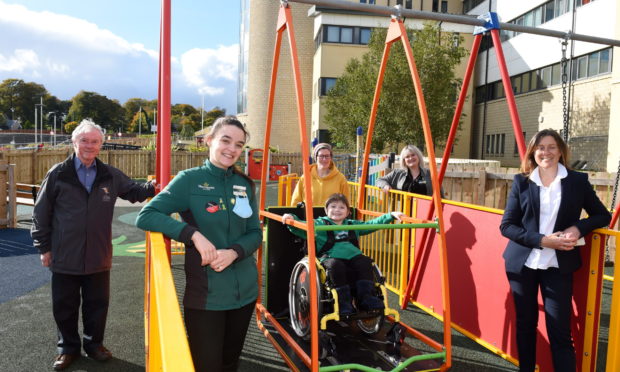 Charity chiefs said it was "heartwarming" to see a new playpark finally brought into use at Royal Aberdeen Children's Hospital.
The hospital's official charity, the Archie Foundation, celebrated the official opening of the specially designed facility months after work had been completed.
The charity had issued a plea for funds and support to upgrade the park so that poorly children could have some fun while undergoing treatment.
It will benefit day patients and those in for long-term stays, and has been crafted to feature plenty of play equipment for children with additional needs.
Supermarket giant Morrisons and Ellon-based beer firm Brewdog sponsored the project to improve the park.
Work was completed in the spring, but with many elective surgeries and medical treatments postponed to protect children throughout the pandemic and all playparks closed for part of lockdown, it is only now that the play equipment can be fully enjoyed by young patients and their siblings.
Paula Cormack, director of fundraising for the Archie Foundation, said: "This is a terrific facility for young patients and their families and we're incredibly grateful to both Morrisons and Brewdog for their tremendous support in helping make this ambitious project a reality.
"It is really heartwarming to see the playpark finally being used and enjoyed by all."
It boasts a swing set, roundabout, seesaw and ground level trampoline which can all accommodate wheelchair users and able-bodied children at the same time.