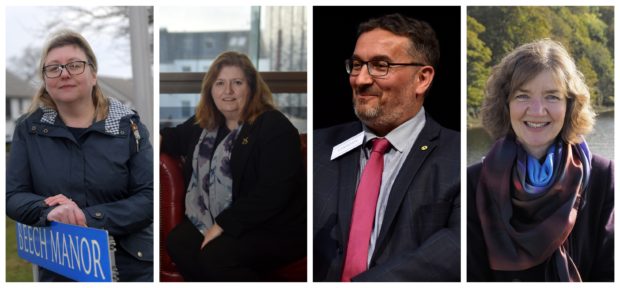 Battle lines are being drawn among Aberdeen SNP councillors as they jostle for selection as candidates for next year's Holyrood election.
Four SNP city councillors will face an internal party voting process to make the ballot paper next May.
Torry and Ferryhill members Audrey Nicoll and Christian Allard will go head-to-head to replace long-serving Maureen Watt in Aberdeen South and North Kincardine, as she stands down.
But Mr Allard appears to be hedging his bets, fighting for the Aberdeenshire West selection too.
Questioned on that point last night, the former list MSP and MEP told The P&J: "The current selection process produces internal contests with a great diversity of SNP members putting their names forward."
But Mr Allard declined to "articulate why he should be the SNP candidate" at a time when others may not have the same chance to state their case.
The outgoing Ms Watt has meanwhile named Mrs Nicoll "an excellent choice as my successor".
Mrs Nicoll, first elected as a councillor in a by-election last year, said: "I was encouraged to put myself forward by branch members and the support that I have received to date in this internal process is really heartening.
"I believe I have the professional and political experience to build upon the work of Maureen Watt and deliver for Aberdeen and Scotland."
The councillors also face competition from Sid Khan.
Meanwhile in the north of the city, councillors Gillian Al-Samarai and Jackie Dunbar will battle it out with Sameeha Rehman for selection as candidate.
The seat is up for grabs as independent incumbent Mark McDonald stands down.
Dismissing any suggestion of rivalry, Ms Dunbar said: "Gillian is a friend and colleague of mine and will remain so after this process is complete.
"Until now I've not seen the need to stand but we no longer have an SNP MSP in Donside so there's a vacancy to be filled.
"I've been a party member for 30 years, a councillor for 13 and I feel now is the time to get to Holyrood – this election will be crucial as independence is coming and I want to be there."
Mrs Al-Samarai also believes it is her time to push for higher office.
Encouraged by Donside branch memebers to stand, she said: "I took a cut in salary to become a councillor because it was a line of work I wanted to pursue, making a positive difference to people's lives.
"Becoming an MSP is simply taking it to the next level and extending the same desire to improve people's lives, but with more significant influence."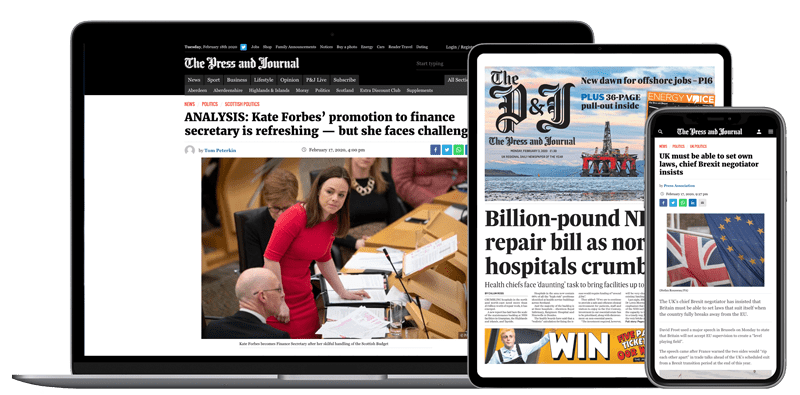 Help support quality local journalism … become a digital subscriber to The Press and Journal
For as little as £5.99 a month you can access all of our content, including Premium articles.
Subscribe