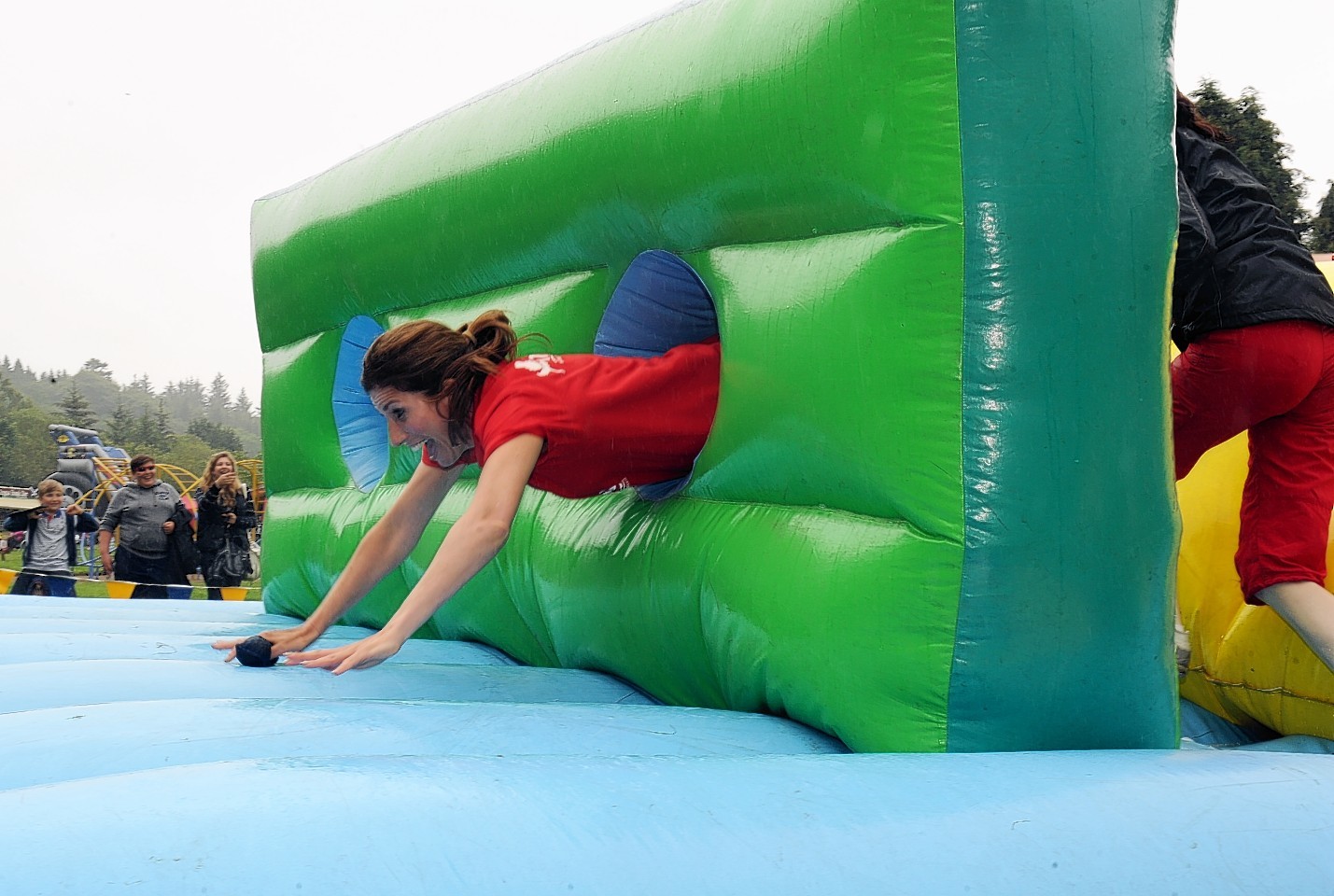 A star-studded fundraiser held in the north-east at the weekend has been hailed a success.
Hundreds of people flocked to Storybook Glen on the outskirts of Aberdeen to catch a glimpse of some of their favourite Emmerdale stars as they helped raise cash that will be used for pioneering medical research.
A Wobbly Day Out was held on Saturday to raise money for Funding Neuro, a charity set up by Bryn Williams, who was diagnosed with Parkinson's disease aged just 36.
About 24 cast members of the popular soap descended on the attraction for the family fun day, and went head-to-head with local businesses for It's a Wobbly Knockout, which was eventually won by a team from offshore firm Spex Group.
The stars – who regularly visit the north-east and have helped raise more than £2.5million for various charities over the years – also signed autographs for fans, while younger visitors enjoyed the Jellympics – a sports day with a difference – and motorbike rides put on by the Scotia Gold Wings Club.
The World Haggis Hurling Championships were also held, with some of the cast also having a go along with the serious heavies.
Event organiser George Walker said yesterday: "It was brilliant, we had a great time. The cast had a ball. More importantly, we were able to get the message across about what Bryn is up to.
"The weather wasn't very kind to us, but it was very busy and people were enjoying themselves.
"The cast loved It's A Wobbly Knockout, there was lots of cheating going on, but they had a blast and I think the public enjoyed seeing them being competitive, having fun and making fools of themselves."