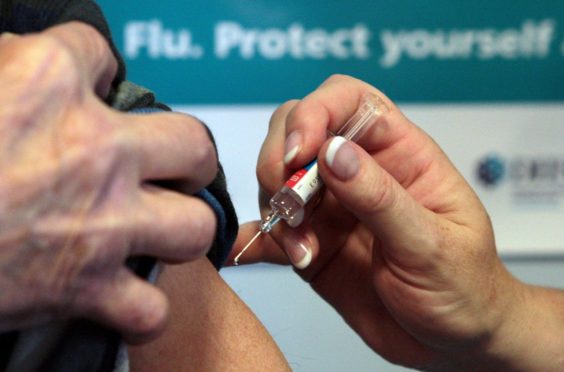 Scores of vulnerable people are continuing to miss their flu vaccinations every day as postal workers describe a backlog of appointment letters looking "like Christmas" in the sorting room.
NHS Grampian last night said it was working to overcome issues with Royal Mail, after letters detailing when and where to get jabs have been delivered late.
GPs have been left "frustrated" by the situation, which leader of the Scottish Conservatives, Douglas Ross, branded a "shambles".
Outraged pensioners said notifications have arrived on the morning of their appointment or, in some cases, hours or days afterwards.
Pam Smith from Bucksburn, one of many to complain, said: "On Tuesday I had a call from my 90-year-old mother-in-law about her flu jab at Northfield Academy, due in two hours.
"Anyone elderly probably needs help getting there and that just is not long enough.
"When there, the woman on the front desk told me there were 70 missed appointments that morning alone.
"There was only us, one other, and all the staff kicking about doing nothing. What a waste of resources."
The 67-year-old added: "On Wednesday, my post arrived at about 1pm and revealed my appointment was at 11am that day.
"It's an absolute disgrace.
"They claim there is not enough money in the health service – if this is an indication of their organisation it's no surprise."
Residents in Aberdeenshire, Moray and across the country are suffering similarly.
This is the first year health boards have organised the vaccine in community spaces such as schools and village halls, taking them out of GP practices.
Veteran Aberdeen SNP councillor Bill Cormie told The P&J: "I have a number of constituents who have yet to receive a letter for their flu jab this year all because the timescale proposed has not been followed through."
It has been suggested the problem has been exacerbated by a brief staff walkout at an Aberdeen Royal Mail delivery centre over Covid-19 fears.
One source in the Kittybrewster delivery centre described the backlog as "like Christmas" with mounds of letters piling up – as health authorities deal with inoculating 200,000 people, or around half of the city's population.
Scottish Conservative leader Douglas Ross MP branded the situation in his Moray constituency "a shambles".
"Clearly the systems and procedures set up to deal with the flu vaccine distribution and roll out this year have failed and urgent action needs to be taken now to address all the issues," he added.
Meanwhile Dr Graham Taylor of the Maryhill Practice in Elgin said the process – taken out of the hands of GPs – was "deeply disappointing and frustrating" for patients and the now powerless practice.
An NHS Grampian spokeswoman said: "The telephone helpline and e-mail address set up to support the public vaccination campaign has experienced a surge in inquiries that staff are struggling to cope with at present.
"This is due, in part, to the late arrival of appointment letters which we are working closely with Royal Mail to resolve.
"We are developing a solution to address the call and e-mail backlog at pace and will be making arrangements to ensure all those who are eligible for the free flu jab and may have missed appointments will have the opportunity to receive them.
"Our priority group at present is the over 65s; we know they are concerned and keen to get their vaccine."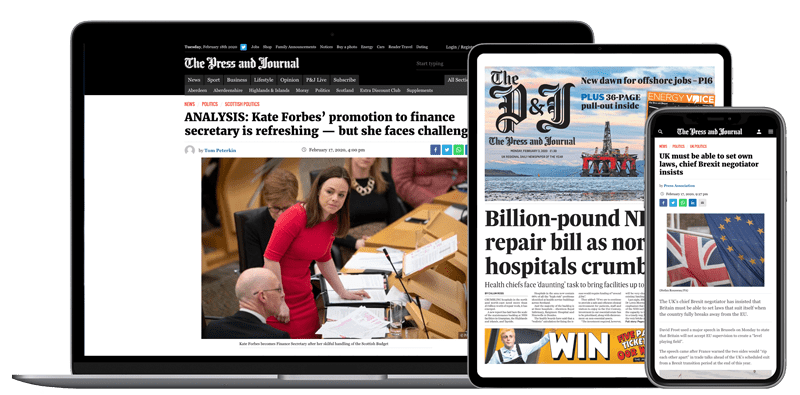 Help support quality local journalism … become a digital subscriber to The Press and Journal
For as little as £5.99 a month you can access all of our content, including Premium articles.
Subscribe