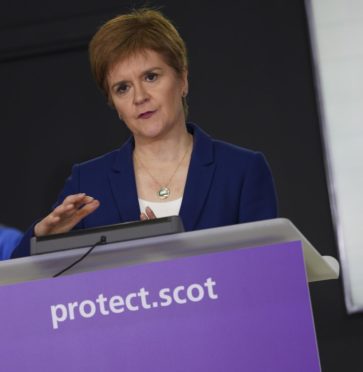 The first minister has again called for football fans watching today's Old Firm match not to bend the rules and risk aiding the spread of coronavirus – in a plea echoed by the police.
The game at Celtic Park is the first meeting between Celtic and Rangers this season and Nicola Sturgeon has urged supporters to obey guidance despite being a "weekend when the temptation to bend the rules again will be at its strongest".
At yesterday's daily briefing she specifically appealed for people not to go to someone else's home to watch the match, gather outside the stadium, or travel to watch the match, adding that "both clubs and the SPFL are emphasising these points".
She said: "None of us should be going into each other's homes at the moment unless it is for essential purposes such as childcare or looking after a vulnerable person.
"I'm afraid watching football, no matter how essential it might feel to some, does not fall into that essential category."
Under current restrictions, pubs can only sell alcohol outdoors in Scotland and they remain closed entirely in the central belt.
In Aberdeen and elsewhere, some city centre bars are advertising showing the 12.30pm match on television outdoors where alcohol can be served.
Police Scotland is also warning those who do congregate this weekend to stick to the rules.
Superintendent Stevie Dolan said: "The chief constable has made it clear we are asking people to take personal responsibility to do the right thing and remember the purpose of these measures is to aid the collective effort to stay safe, protect others and save lives by preventing the virus from spreading.
"Our officers will continue to engage with the public, explain the legislation and guidance and encourage compliance.
"We will use enforcement as a last resort only where there is a clear breach of the legislation."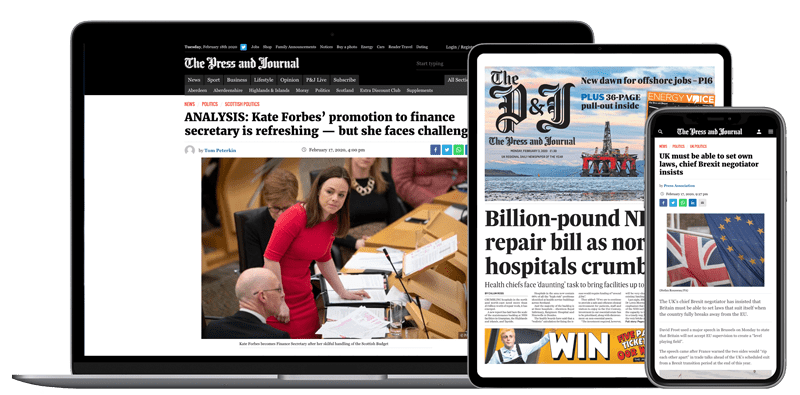 Help support quality local journalism … become a digital subscriber to The Press and Journal
For as little as £5.99 a month you can access all of our content, including Premium articles.
Subscribe