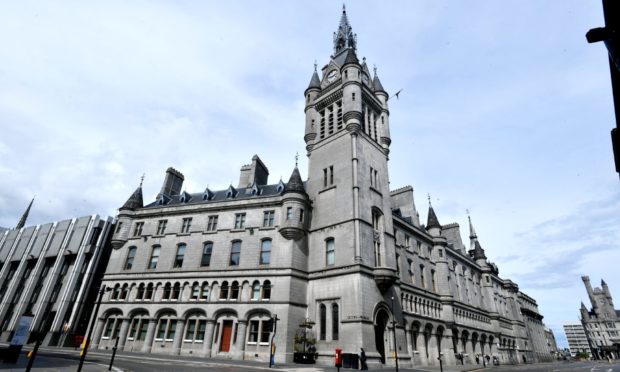 Not a single Aberdeen nightspot faced any enforcement action despite images of huge queues of people packing venues before August's local lockdown, it has emerged.
The city council's protective services department has confirmed no  hospitality establishments were subject to enforcement action over their Covid-19 protocols before the restrictions were brought in.
Due to the lenient approach, there are now complaints that venues which flouted the rules are able to claim the "reward" of emergency funding.
The revelation came last night as the deadline passed for Aberdeen pubs, restaurants and cafes to take advantage of a £900,000 grant scheme set up to help them endure the three-week lockdown.
One of the requirements of the council-administered fund for businesses to be eligible for bail-out grants was that they had not breached Covid-19 protocols prior to the first minister locking the city down.
In the days before the announcement, Nicola Sturgeon revealed images showing huge queues of people looking to enter popular venues in Union Street "made her want to cry".
The Aberdeen SNP group queried if anyone had been turned down for the emergency cash on the basis they were known rule breakers.
Council officers confirmed in an email: "No applications have been turned down on the criteria 'businesses which have breached wider Covid-19 regulations/requirements prior to local restrictions are not eligible to apply'.
"Aberdeen City Council protective services have confirmed that no hospitality establishments in the city were subject to enforcement action in relation to their Covid-19 controls."
SNP councillor Audrey Nicoll, whose Ferryhill and Torry ward takes in part of the city centre, questioned why.
She said: "The vast majority of businesses have been exemplary in following the rules but we have heard rumours that a small few continue to play fast and loose with the rules, which puts every business in our city at risk and they certainly should not be rewarded for that.
"It's our role to look at what constituents have raised concern about – its incumbent on us to ask questions to get to the bottom of whether the rules were followed or whether enforcement is needed.
The former police officer added: "At the end of the day, we are still facing a public health issue so adherence to the guidance is still absolutely crucial."
Mrs Nicoll, who is seeking to secure the candidacy for Aberdeen South and North Kincardine in next year's Scottish election, hit out at reports PB Devco's Draft Project was not not sticking to the rules as recently as last week.
In response, owner Stuart Clarkson produced in-depth details of the beer tent, in the footprint of the former Bruce Millers music shop, showing walls had been removed to allow sufficient airflow.
Council co-leader Douglas Lumsden said: "It's a bit odd that Councillor Nicoll is spending her time on 'rumours', obviously if she is aware of any wrongdoing she should report that appropriately.
"Otherwise I suspect this is more about Audrey Nicoll's self-promotion for her  candidacy within the SNP than anything else.
"If Councillor Nicoll wants to join with me in securing additional funding from the SNP government in Edinburgh instead of press stories about 'rumours', I'm sure that is something local businesses would welcome."