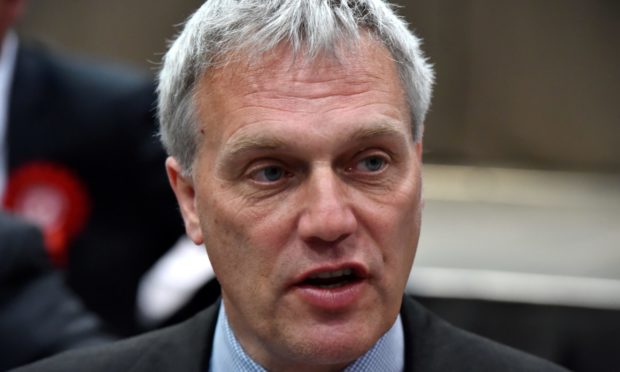 One of the Queen's civic representatives in Aberdeen is facing calls to resign after sharing an "inexcusable and clearly racist" image on social media.
Former council finance convener Willie Young is being urged to quit as deputy lieutenant over the offending post on Twitter.
Should he refuse to stand down, Lord Provost Barney Crockett, the lord-lieutenant, has been urged to dismiss him.
Mr Young shared a parody news flash on the social networking site on Sunday afternoon, showing a Chinese fortune cookie with the results of a coronavirus test – written in stereotypical broken English – inside.
The Labour activist's post also included a stereotypical caricature of a Chinese person, donning a conical rice hat.
He explained the aim had been "light-hearted humour", highlighting shortcomings in the Test and Protect contact tracing system.
But the numbers of reported racist hate crimes faced by Chinese citizens in Scotland and across the UK have soared since the onset of the pandemic which first broke out in Wuhan last year.
Mr Crockett and his deputies act as the monarch's representative at civic events, suggest opportunities for official royal visits, act as a liaison with armed forces and present congratulatory messages on behalf of the Queen on 100th birthdays and diamond wedding anniversaries.
Last night, Aberdeen Liberal Democrat leader Councillor Ian Yuill told The P&J: "The image Mr Young shared on Twitter is clearly racist. That is inexcusable.
"Mr Young's Twitter post makes him unfit to represent the Queen.
"He should resign as a deputy lieutenant."
Aberdeen SNP deputy leader, Councillor Jackie Dunbar, added: "The deputy lieutenant's comments are unbefitting of the role and so I've written to Barney Crockett as lord-lieutenant to review the situation and take appropriate action.
"No one should be under the impression that our city condones racist images of this nature.
"Barney Crockett must take this incident seriously and should, in my opinion, fire the deputy lieutenant."
Mr Crockett appointed former council colleague Mr Young as one of his deputies in 2017.
The appointment came only months after Mr Young failed to be re-elected as a councillor for Bridge Of Don.
Yesterday Mr Young denied the post was racist, stating: "In the world that we live in today, where our lives are restricted by Covid-19, it is important sometimes to brighten up the world with humour.
"My tweet was meant as light-hearted humour, indeed mocking the situation that we find ourselves in within inadequate test and trace.
"Anyone who knows me through my work at the Children's Panel, as a Presiding Justice of the Peace, a local councillor or in my professional career knows that there has never, ever been one racist thought gone through my mind."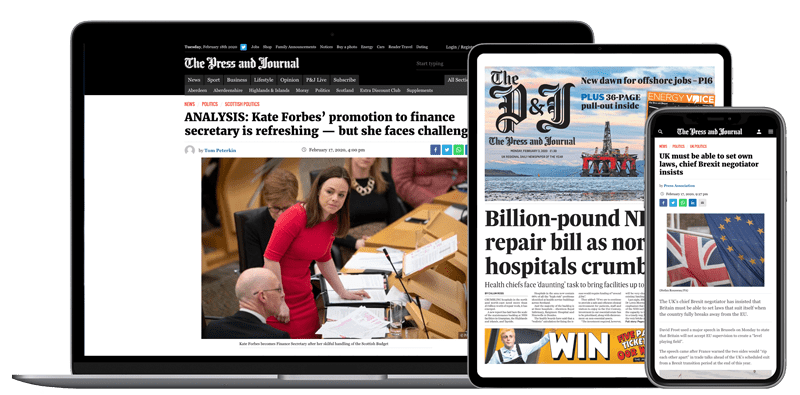 Help support quality local journalism … become a digital subscriber to The Press and Journal
For as little as £5.99 a month you can access all of our content, including Premium articles.
Subscribe