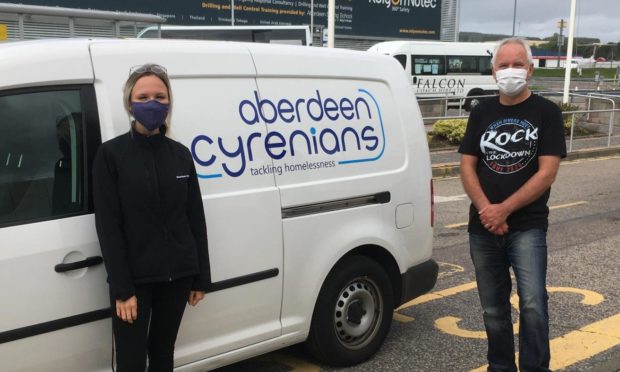 Aberdeen airport has helped feed more than 1,200 vulnerable people during the pandemic by donating unwanted food from its eateries and shops.
During the last three months, leftovers and excess that are still consumable have been donated to Aberdeen Cyrenians for use in food parcels and wellbeing packs – rather than just being thrown away.
The charity, which helps the homeless through outreach support and advice, has experienced a 600% increase in demand for its services since March.
Community services lead Lynda Reid Fowler said: "At a time when many industries are struggling, it's really heartening to see people and businesses supporting each other.
"The donations have been a real boost for our service users, providing items for food parcels as well as our wellbeing packs, with over 1,200 people benefiting so far."
The weekly deliveries were launched in August by the airport's sustainability management group.
Part of its remit has been to better manage food waste generated by the facility – in this case, stopping items from being chucked out unnecessarily.
Emma Lindsay, environmental coordinator at Aberdeen International Airport, said: "It's great we have been able to donate so much to such an incredible cause during challenging times.
"Our commercial partners – particularly The Restaurant Group, WHSmith and ESS – have made significant weekly donations and we are delighted we have been able to help Aberdeen Cyrenians and the wider Aberdeen community through our initiative.
"We look forward to continuing to support the charity and working with our airport partners to enhance the various sustainability initiatives in place at Aberdeen International Airport."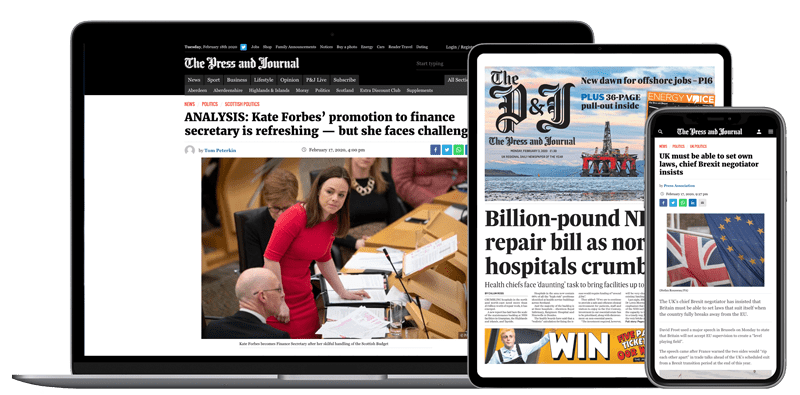 Help support quality local journalism … become a digital subscriber to The Press and Journal
For as little as £5.99 a month you can access all of our content, including Premium articles.
Subscribe