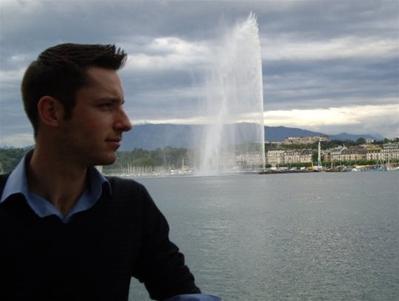 North-east MSP Richard Baker has expressed his sorrow and shock that his friend and former parliamentary aide has been given a motor neurone disease "death sentence" at the age of 29.
He said he was stunned when he heard Gordon Aikman, who ran his Holyrood office for four years, had been diagnosed with the incurable disease.
The former gymnast, director of research at pro-UK campaign group Better Together, was diagnosed recently after complaining of numbness in his hands.
The muscle wasting disease is likely to leave him in a wheelchair and bring about his premature death, but he has vowed to raise as much money as possible to fund research into finding a cure and more specialist nurse posts.
Mr Aikman said: "When you are told you are dying you face a choice.
"You can wallow in self pity, get angry, seek answers where there are none or you can make the most of what you have got.
"It is too late for me but we have the chance to help the next generation.
"I just want to do my bit while I still can."
Mr Aikman, who described his condition as a "death sentence", has raised more than £25,000 for charity MND Scotland in the last 48 hours.
He has been hailed a inspiration by Labour leader Ed Miliband and Deputy First Minister Nicola Sturgeon.
labour MSP Mr Baker said: "I was stunned when I heard the news of Gordon's illness not only because he was so young but previously he'd been so fit and healthy as well.
"We had hoped it might be a condition similar to MND which was treatable but it was not to be and it is heartbreaking to see a friend go through this.
"At the same time it inspiring to see Gordon driven by his own adversity to work so hard to make life better for other people with MND."
To donate to the campaign, log onto www.justgiving.com/GordonAikman.