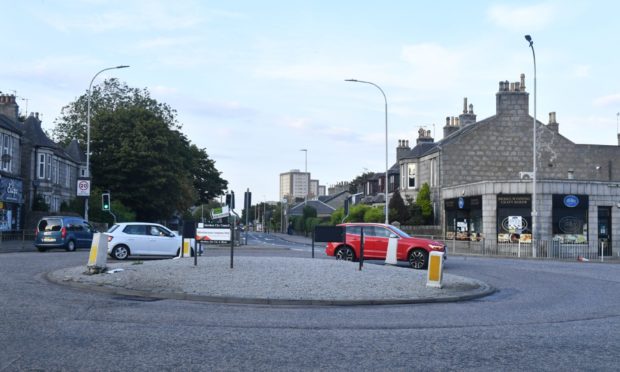 Full planning for Aberdeen's low emissions zone (LEZ) can not begin until next summer, council roads bosses have revealed.
The continued wait for progress on the environmental measure in the heart of the city comes as leading councillors encourage all living and working in Aberdeen to have their say on initial plans for the pollution-light area.
A consultation on the low emission zone, as well another on changes to the roads to make way for pedestrians and cyclists, closes tomorrow.
Earlier in the pandemic, Transport Scotland scrapped the need for the city council to introduce a so-called "halfway house" ban on the most polluting buses in the city centre.
Transport Secretary Michael Matheson allowed the delay to enable authorities to concentrate on the coronavirus effort.
The move brought a change in process too, with local authorities now expected to introduce full LEZs in 2022 through powers yet to be published by the government's transport quango.
It is hoped the LEZ regulations and guidance could be published by Transport Scotland by next summer – meaning the council might be able to draw up final plans for the zone then, once it knows how it has to work.
In an update to members of Aberdeen Council's city growth and resources committee, chief strategic place planning officer Gale Beattie said: "The only means of introducing an LEZ is via powers granted in the Transport (Scotland) Act 2019.
"This route is reliant on the publication by Transport Scotland of supporting LEZ regulations and guidance which is anticipated by summer 2021.
"This will therefore be the earliest time at which an LEZ proposal compliant with national guidance can be fully developed.
"Thereafter there is likely to be a period of statutory consultation and potentially formal examination before any finalised scheme can be submitted for council and ministerial
approval."
Busy roundabout could be removed and new Dee bridge built in future Aberdeen roads shake-up
But the council is pushing ahead with the planning that can be done currently and has published eight potential LEZs for public views.
The geographic boundaries of the zones could be the immediate Union Street area, Union Street and George Street or the wider city centre.
Petrol cars registered before 2004, diesels from before 2015 and buses and goods vehicles on the road before 2014 might be affected by the move to improve air quality.
Tomorrow is also the deadline for views on the council's latest plans for a major roads overhaul to encourage greener and more healthy modes of transport.
Proposals set out in the draft Aberdeen active travel action plan include doing away with the busy St Machar roundabout in King Street and a new footbridge spanning the River Dee at Torry.
Access to and from more than 25 areas of the city could be changed in the shake-up – which include permanent measures similar to the Spaces For People work at the beach.
Council transport spokeswoman Sandra Macdonald said: "It is important those who have something to say, say it now.
"The LEZ consultation will come out again once the options have been looked at, but this will help shape it.
"It would be good to hear from businesses and particularly people living in the city centre.
"Active travel is very much at the forefront of our minds as their is a government push to invest more in the infrastructure to encourage more people to walk, cycle and wheel – it's important people have their say."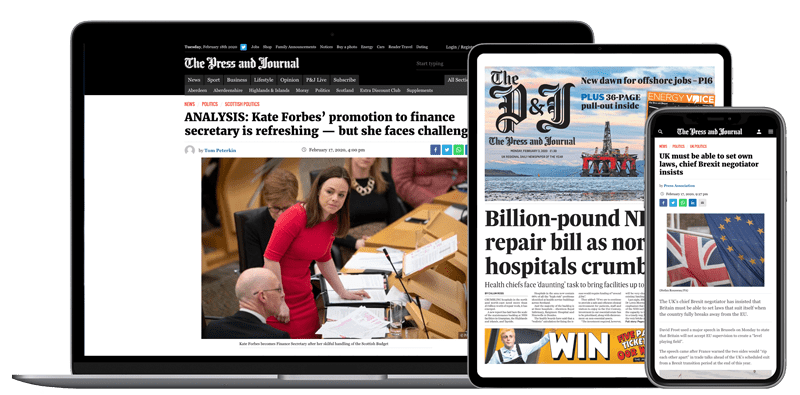 Help support quality local journalism … become a digital subscriber to The Press and Journal
For as little as £5.99 a month you can access all of our content, including Premium articles.
Subscribe