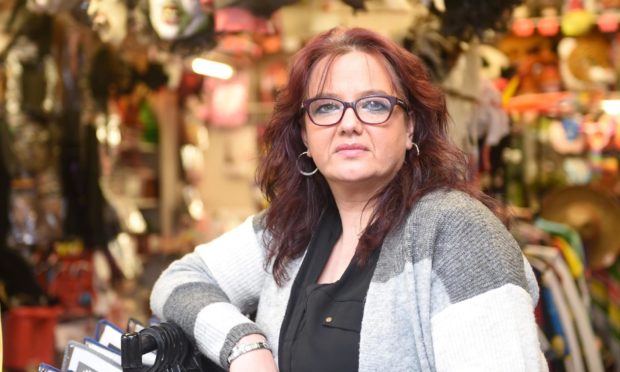 An Aberdeen fancy dress shop owner who has put her "heart and soul" into her business has urged Halloween shoppers to buy locally as trade has dropped by around 90%.
Michelle Houghton, owner of The Fun House on George Street, said the family business had been left in "limbo" due to Covid-19 restrictions and called on those buying costumes and decorations to shun online stores in what is the "busiest week of the year" for fancy dress shops.
The 46-year-old business owner said the shop is also used as a donations drop-off to help a growing number of people who are struggling during the pandemic.
She said: "This type of shop relies on parties, so with pubs and clubs not functioning as normal and people not having house parties or kids parties with trick or treating, it's got a huge impact on a business like this.
"Our business is down by huge numbers and this week is so important to us.
"As other shops gear up to Christmas we gear up to Halloween, so it's absolutely critical."
Ms Houghton said trade in previous years would see the shop "bursting at the seams" and allowed the shop owner to hire 10 staff during the period.
She added that with trade expected to be significantly down this year during her busiest trading week, she has been forced to consider its future.
She said: "It's something you don't want to think about, but it is there, we have to be realistic.
"The week leading up to Halloween would usually get us through the quieter months from January to March.
"I love the shop, it's more than a job to me.
"I've put my heart and soul into this and if there's a way we can survive this we will be determined to do it."
The shop, which has been operating for nearly 20 years, is also being used by Mrs Houghton as a donation point.
Mrs Houghton said: "As well as being my business, I run a community group called Care Hub Aberdeen that provides hot three-course meals four nights a week to the homeless and those in need.
"We used to see about 60 to 70 people, but now you're seeing well over a 100 a night with so many people losing their jobs."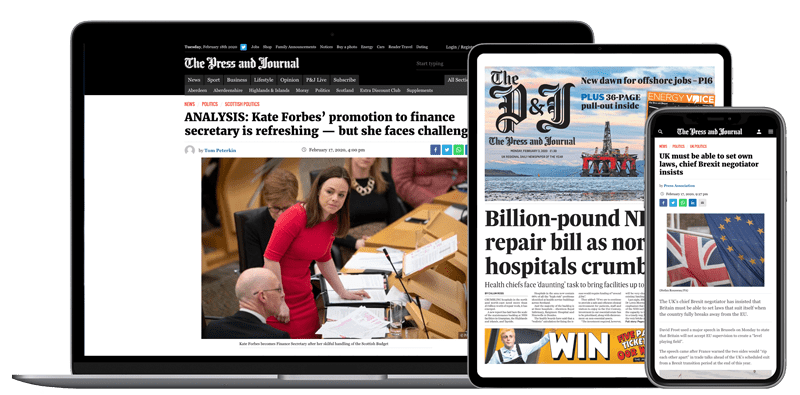 Help support quality local journalism … become a digital subscriber to The Press and Journal
For as little as £5.99 a month you can access all of our content, including Premium articles.
Subscribe