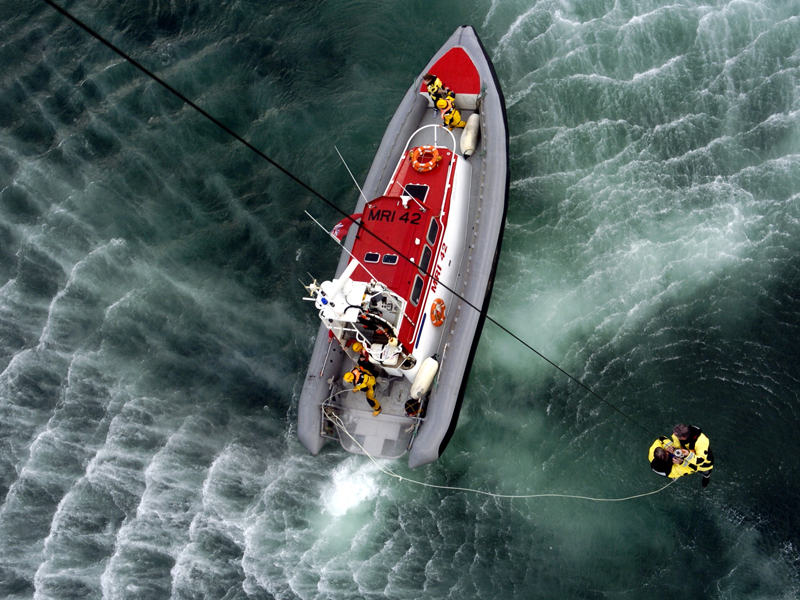 The UK Government is planning to offer higher pay rates to attract life-saving coastguard watch-keepers in Aberdeen and Shetland after admitting to local staff shortages.
The Department for Transport (DFT) yesterday named the two stations covering the northern and eastern coasts of Scotland as among those facing "particular local recruitment and retention challenges".
In a new report, officials blamed the "direct employment competition" from the oil and gas industry, but insisted proposed new salary rates would be more competitive.
However, an Aberdeen watch-keeper and trade union representative accused the Westminster government of painting a "rosy" picture of the problems, and questioned the timetable for bringing in new staff.
City MP Frank Doran called for the introduction of an equivalent of the London "weighting time" salary rate across the public sector in the north-east, to enable it to compete with the high-paying energy industry.
Figures released last month showed that the Aberdeen centre was short-staffed on 47% of shifts over the past two years.
There were 51 shifts below the recommended level in Shetland last year, 7% of the total.
The coastguard service has been undergoing a major restructuring, with the Forth and Clyde centres closing in 2012.
In an update to Westminster's transport select committee, the DFT said yesterday that "good progress" was being made with the changes, including the recruitment of staff to enhanced roles in the service.
But Steve Quinn, an Aberdeen watch manager and section president of the Public and Commercial Services (PCS) union, said: "We've told them we need to secure the staff now, not in the future.
"The report paints a fairly rosy picture. I don't know what planet they are on but it's different from mine."
Mr Doran, Labour MP for Aberdeen North, said: "Right across the public sector in Aberdeen and the north-east, employers are having serious difficulty recruiting because of the competition for the best people from the oil and gas industry.
"It's clear that the skills that members of the coastguard have are valuable in the oil and gas industry and it is incumbent on government to take account of the different situation and ensure that payment rates are commensurate with the job and the local economic climate.
"Both the Scottish and UK governments should implement something similar to the London 'weighting time' across the public sector in the north-east."