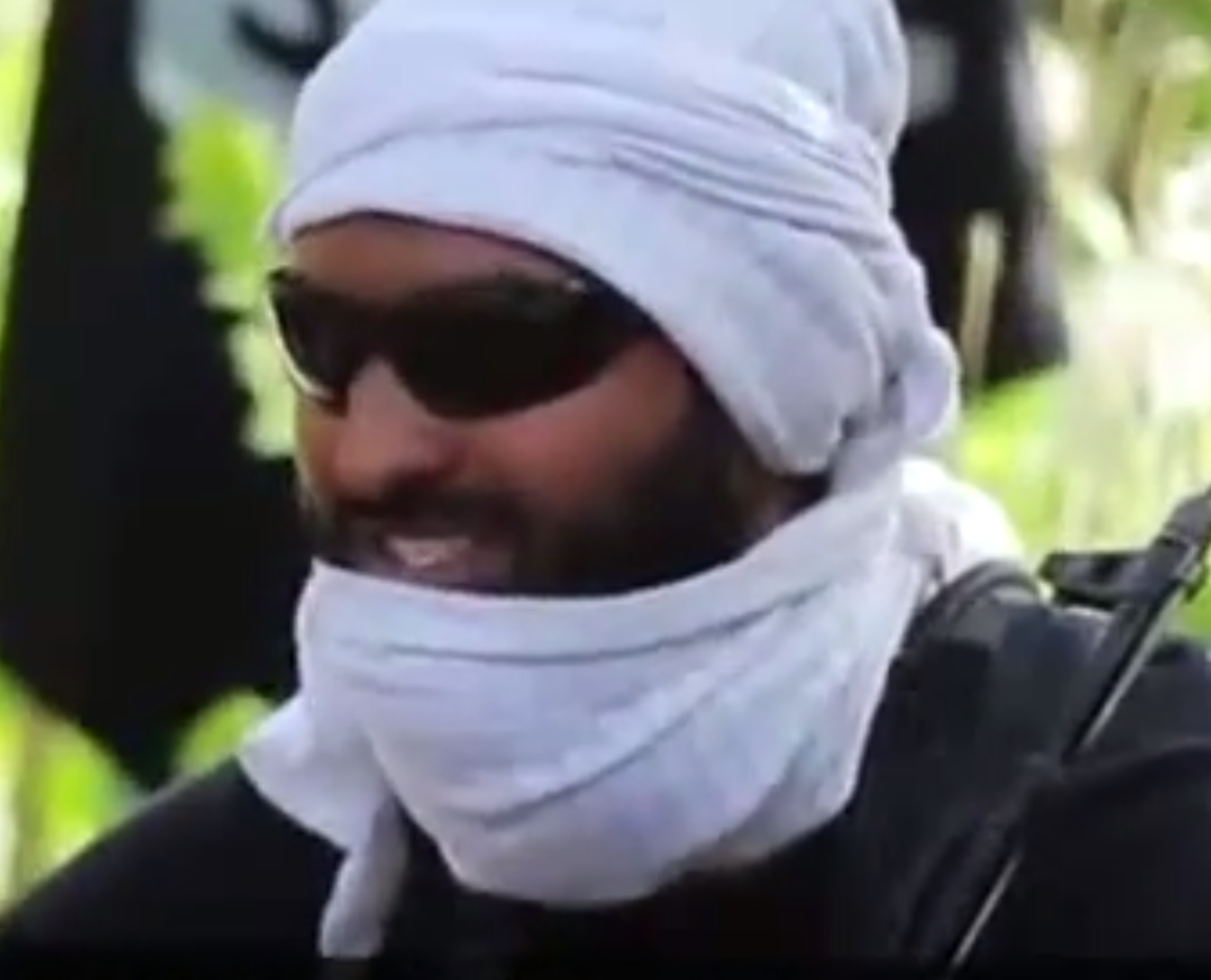 The Moslem community in Aberdeen was in shock last night after a man who grew up in the city was named as an Islamist militant fighting for the terror group ISIS.
Residents who attend the Aberdeen Mosque in the Spital area confirmed that Abdul Raqib Amin was the man seen in a chilling propaganda video.
He is believed to be in his 20s and originally from Bangladesh.
https://www.youtube.com/watch?v=mj-mRhSeBp0
Community leaders said he had been a pupil at Sunnybank Primary and St Machar Academy, before leaving the city in the last few years.
Several sources claimed he had a reputation for "fighting on the streets" and had shown little interest in religion while he was a teenager.
Worshippers at the mosque said they had never encountered any kind of radical views there before.
Local MP Frank Doran said the claims were "very serious" and that he planned to arrange a meeting at the weekend to try to reassure the community.
ISIS is the group of Islamic radicals who have plunged Iraq into fresh chaos in recent weeks, making sweeping advances across the country.
Prime Minister David Cameron said last week the group was a "greater threat" to the UK than the return of foreign Jihadis or fighters from the Afghanistan or Pakistan regions.
The men in the video are believed to be among 500 Britons fighting in the conflict in Syria.
The 13 minutes of footage – titled There Is No Life Without Jihad – shows the men urging other British Moslems to join their war.
Amin is the third British man to be named as featuring in the propaganda, following Cardiff duo Nasser Muthana and Reyaad Khan.
It is understood that he had moved with his family to Leicester in recent years.
Maqbool Chaudry, owner of the Khyber Pass takeaway in the Spital, said: "The Moslem community here in Aberdeen is disgusted with the actions of this young man and completely disassociate ourselves from such people.
"If we think someone like him is going to be radicalised we will tell the police right away.
"We are always telling people who attend the mosque that if they know of anyone behaving like this young man to tell someone, preferably the police.
"When he lived in Aberdeen there was no indication that this would happen, he was a decent young man.
"It was after he moved to Leicester that he changed."
Habib Malik, who lived in Aberdeen's Clifton Road between 2002-08, said he knew Amin when he was a teenager.
He told the Press and Journal: "I'm quite surprised. I knew this young boy in Aberdeen.
"He was just a typical young lad, certainly. He wasn't religious.
"I used to see him with his father bringing him to mosque. But he wasn't into religion."
Mr Malik said he did not believe there was any radicalisation at the city mosque.
"I've never encountered anything radical like that in the mosque in Aberdeen. I have never even encountered any whispers. That's why I'm shocked," he said.
"The community we have is quite integrated with the mainstream community in Aberdeen."
Andrew May, who is councillor for the George Street and Harbour ward, taught at Sunnybank Primary from 1986 to 2002.
He said he did not recognise the name Amin, but said he knew the imam at Aberdeen mosque.
Councillor May said: "I know the Imam, who is a really nice man.
"But I am just struggling to come to terms with this. You see these things on the TV news, and it never occurs to you that it could have been someone from Aberdeen, let alone a former pupil."
In the video, Amin is identified in the video as "Brother Abu Bara' al Hindi".
He says: "Are you willing to sacrifice the fat job you've got, the big car you've got, the family you have?
"Are you willing to sacrifice this for the sake of Allah? Definitely. If you sacrifice something for Allah, Allah will give you 700 times more than this."
Later in the video, he says: "All my brothers living in the west, I know how you feel.
"When I used to live there, in the heart you feel depressed. The cure for the depression is Jihad."
A source in the Aberdeen Moslem community said he believed the former St Machar Academy pupil would now be in his mid-20s and had a reputation for causing trouble.
"I'm shocked, I'm totally shocked. I remember this boy. He was not a religious boy," he said.
"I think it was a challenge for his father. I think he used to get into fights on the streets.
"He moved to Aberdeen a good 10 to 12 years ago. But he moved out of Aberdeen a few years ago.
"He looks really chubby now. He was quite a skinny boy.
"I would be meeting them in the mosque. I remember his father used to drag him to mosque.
"I used to see him and his father walk in the direction of Sunnybank School."
Another former associate said: "He came here when he was a younger child.
"He went to primary and secondary school here.
"After that he was around in Aberdeen. He was a bit arrogant.
"A bit aggro, maybe something to prove. He ended up in a lot of fights.
"To learn he's accepted religion in such an extreme way is a bit shocking. Shocking because he's a youth from Aberdeen who's ended up somewhere like that."
Imam Ibrahim Alwawi, of the Aberdeen Mosque and Islamic Centre, said: "We, as the Moslem community in the city of Aberdeen, are shocked like everyone else.
"We are co-operating with the authorities as we usually do."
One man said: "The family came from Bangladesh and he went to St Machar Academy.
"People like him do not follow the Koran. There is nothing in the Koran that tells you to kill so what he has done is wrong."
ISIS grew out of an al-Qaeda-linked organisation in Iraq.
It is estimated to have 10,000 fighters in Iraq and Syria.
Detective Chief Superintendent John Cuddihy, of Police Scotland's Organised Crime and Counter Terrorism unit, said: "We are committed to keeping people safe and to that end we continue to advise against travel to the Syrian conflict zone.
"Police and communities work closely in Scotland to prevent the threat of terrorism."
A Scottish Government spokesman said: "Scotland has robust measures in place to help safeguard people who may be vulnerable to radicalisation or at risk from any form of extremism."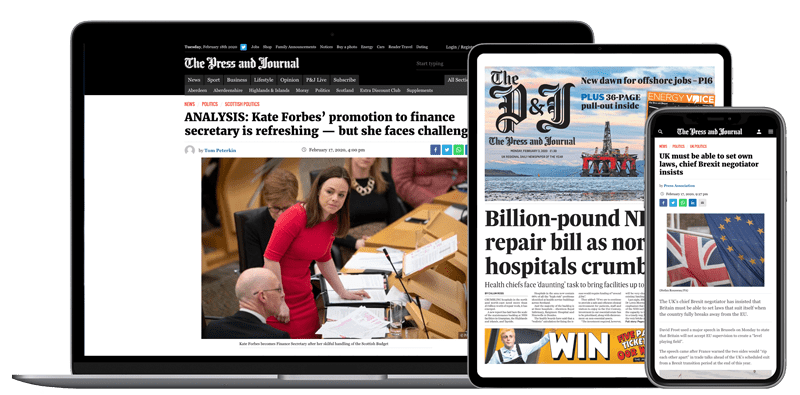 Help support quality local journalism … become a digital subscriber to The Press and Journal
For as little as £5.99 a month you can access all of our content, including Premium articles.
Subscribe