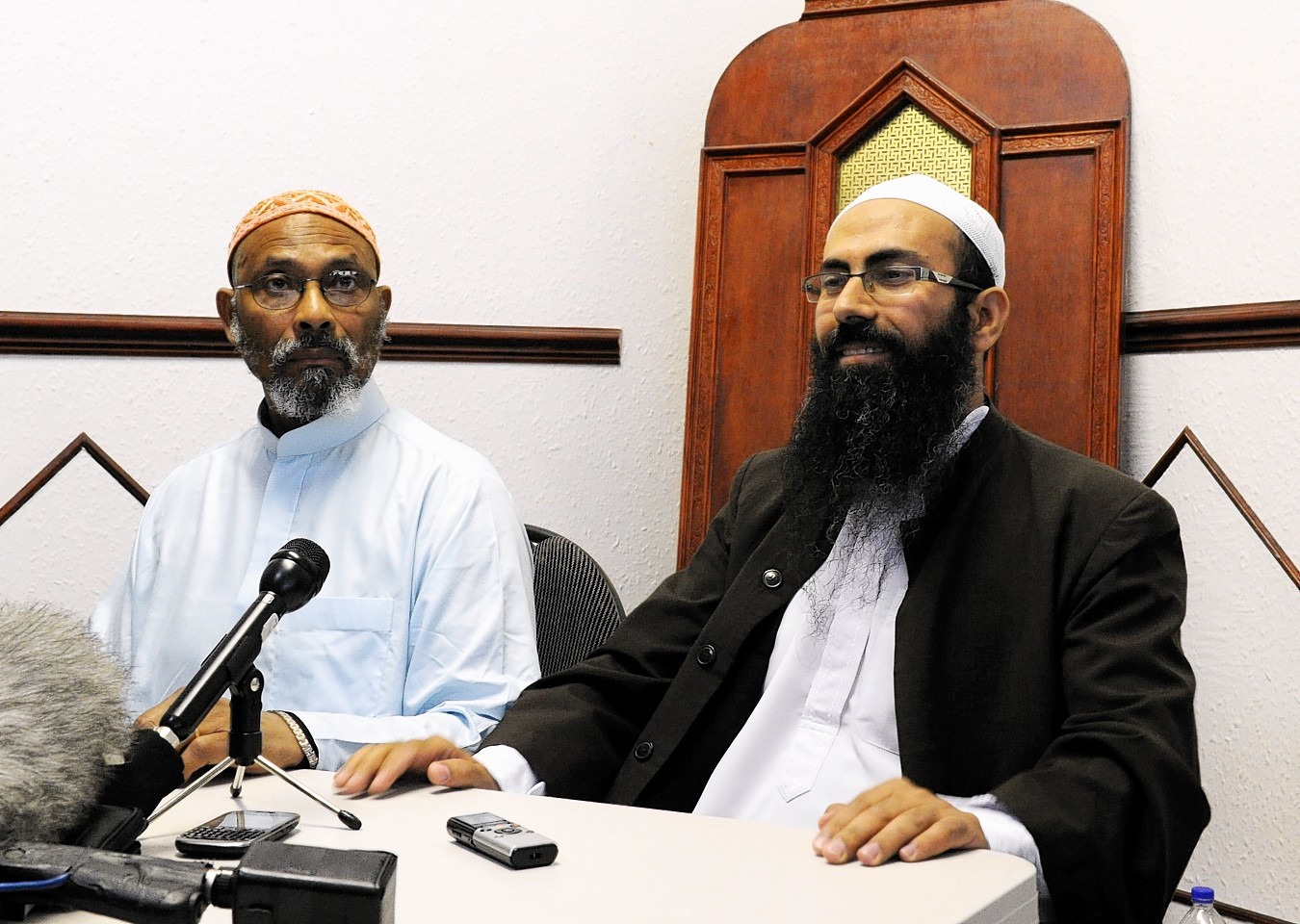 Leaders of the mosque Amin attended when he lived in the north-east last night urged him to turn his back on his new extremist family – and return home to his real one.
Imam Ibrahim Alwawi, of the Aberdeen Mosque and Islamic Centre, along with senior member David Harrel, said they "unequivocally condemned" his actions.
With voices raised and fists pounding on the table in front of them, the pair made clear that any person who subscribed to jihad was not welcome at their mosque.
"No political or religious cause should ever be assisted by such acts of incited terrorism," said Mr Harrel.
"These activities are against both divine and human laws and we condemn them in the strongest terms."
Although refusing to confirm that Amin is the third Briton featured in the 13-minute propaganda video, they revealed the 25-year-old and his father were once regular worshippers at the Old Aberdeen site.
"But they have not been here for a while," said the mosque's imam.
"Many of our congregation members believe that he looks like him or very similar to him."
The pair said that everyone who attended the mosque was responsible for the path they choose in life, and that no person would ever be radicalised under their leadership.
"The Aberdeen Mosque and Islamic Centre has been a peaceful worshipping place for the local Moslem community for many, many years and our doctrine and preaching has been tolerance, love, patience and harmony," said Mr Harrel.
"The mosque is like any worship house – it is a public worship place and the door is open and we welcome everyone.
"But every individual is responsible for his own deeds."
The mosque's imam said it was not too late for Amin to turn his back on his new life – but that they could not welcome him back with open arms.
"I would say to him 'come back to your family', because he is not the only one," he said.
"Officials say there may be 400 to 500 more, and we say to them come back to your families, because we have to think of the parents.
"There have been cases before him – but with co-operation from the police and local authorities, we have worked to help them to integrate into the community.
"We welcome everyone to be better.
"But we don't welcome someone with his views and ideology and what he is doing."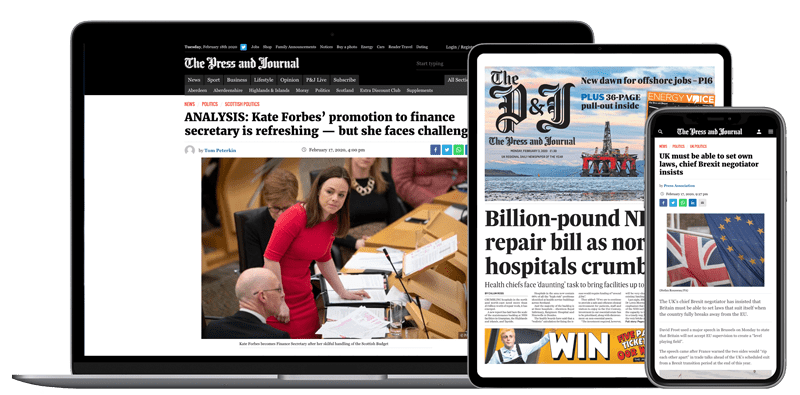 Help support quality local journalism … become a digital subscriber to The Press and Journal
For as little as £5.99 a month you can access all of our content, including Premium articles.
Subscribe