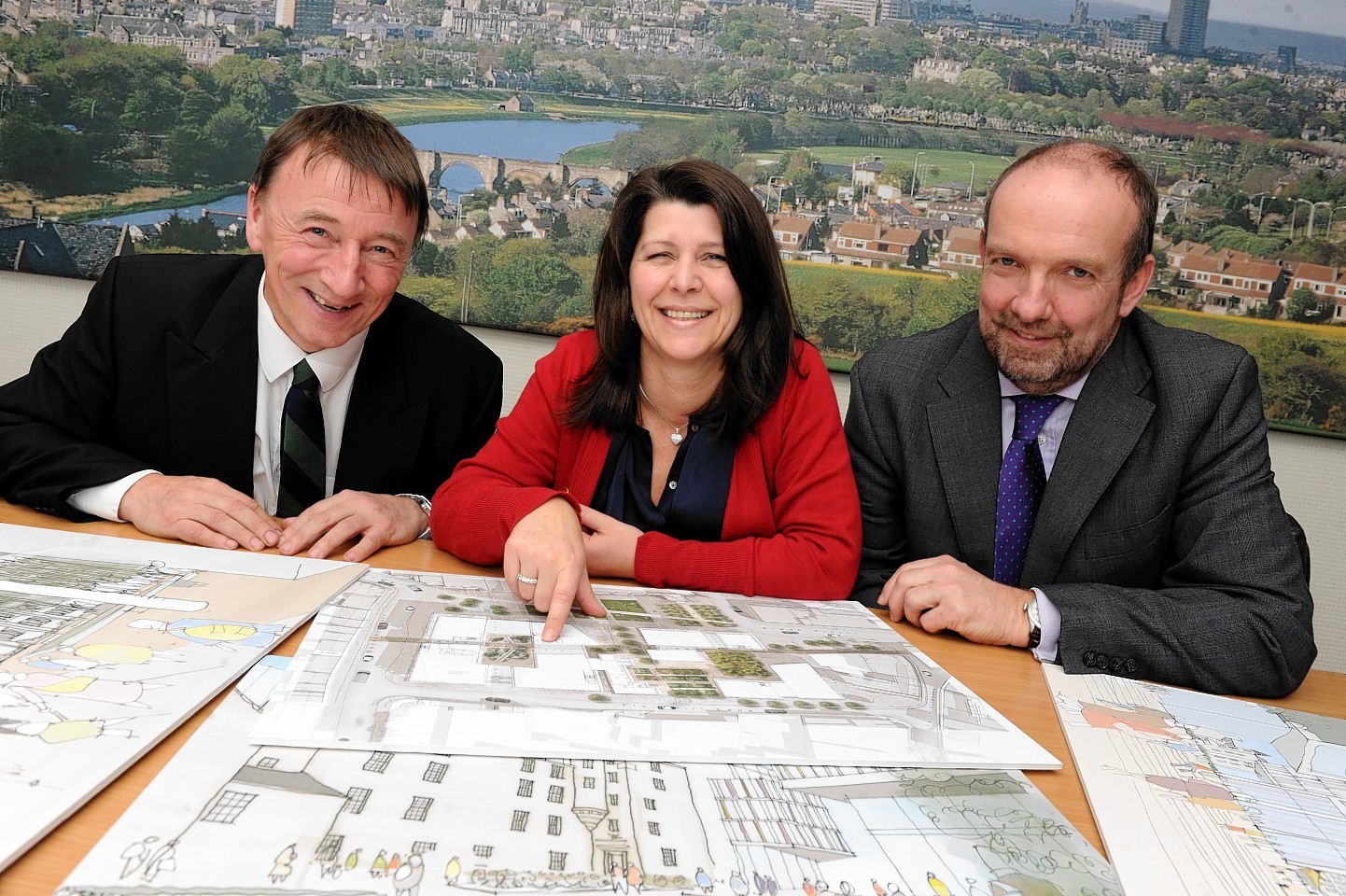 The local authority's deputy leader has admitted there is no plan in place to redevelop the heart of Aberdeen – nearly two years after the City Garden Project was controversially rejected.
But Marie Boulton vowed the blueprint for regeneration – which is expected to be delivered in nine months time – would not be allowed to "sit on a shelf".
A preferred bidder was chosen yesterday to come up with fresh proposals for the city centre, but the identity of the successful applicant is being kept under wraps until they are informed this morning.
Councillor Boulton insisted the completed masterplan – covering key areas such as the Denburn Valley and Castlegate – would have to be "deliverable" above all else.
Twenty-two months on from the decision to scrap the Union Terrace Gardens revamp, Mrs Boulton said there was nothing tangible to reveal as yet.
It is understood the new plan will aim to improve connections to and from the city's railway station, and could be funded through a similar public-private finance scheme adopted for the Marischal Square project and the new exhibition and conference centre at Dyce.
Rival politicians in the city, who were previously fiercely divided on the issue, continued to present a united front yesterday as a unanimous decision was reached in private session at a full council meeting.
Business bodies Aberdeen and Grampian Chamber of Commerce (AGCC), Aberdeen Inspired and Aberdeen City and Shire Economic Future (Acsef), as well as the heads of both universities, are represented on a city centre regeneration board tasked with improving the area.
A panel, which included Mrs Boulton and AGCC chief executive Bob Collier as well as council officers, interviewed six bidders who had been short-listed from a total of 17.
When asked if residents could expect a major revamp along the lines of what was suggested by city architect John Halliday or the abandoned £140million City Garden Project, Mrs Boulton said she did not want to "second guess" what the planners would come up with.
She said: "I think what we want to do is see something that improves or enhances the city.
"We know we have got a lot of raw ingredients to make a very nice cake, but it's about what are the missing ingredients to make that come to reality, and how we do it.
"There's no point in having lots of pretty pictures and saying we want to do this or that, if we haven't got the way-how or the finance there."
The council's strategic infrastructure plan has identified the regeneration of the city centre as a "key priority" for Aberdeen and politicians across all parties agreed to deliver "transformational" change at a meeting in December.
The council's Labour-led administration has set aside £20million for city centre regeneration, with plans to pursue more funding. A sum of £750,000 was earmarked to cover the masterplanning process.
Bidders were challenged to produce a "visionary, integrated, coherent and compelling" template for the development of the city centre.
The blueprint should also include a "transformational" facility or "feature of outstanding architectural and built quality".
Mrs Boulton said: "This is about somebody with a fresh eye reviewing the plans we have already, such as the strategic infrastructure plan.
"It's to give a bit of guidance to private developers who own a lot of property in the city centre. This is not about the council taking over the whole of Union Street and changing it, but it's about enabling other people to plan with the properties that they own.
"What we don't want is a fancy plan to sit on a shelf, it has to be needs-led and most importantly, deliverable."
When asked how future plans for areas of the city centre such as the Denburn would be paid for, she said: "That would be a private development, because it is not owned by us. That's the NHS. There will be things we want to do, but how they shape up will come from the masterplan."
Under the existing local development plan, about 215,000sq ft of land, including the existing Denburn car park and Woolmanhill hospital, has been zoned for retail development.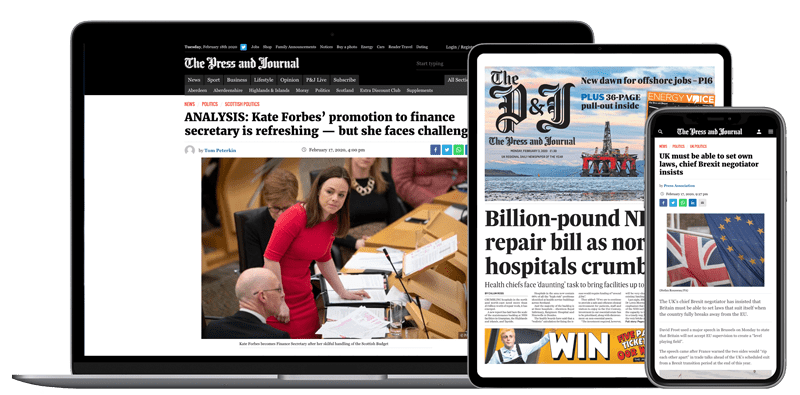 Help support quality local journalism … become a digital subscriber to The Press and Journal
For as little as £5.99 a month you can access all of our content, including Premium articles.
Subscribe