 A man who was convicted of exposing himself to three children has had his conviction quashed after an appeal court judge ruled he was the victim of a miscarriage of justice.
Jack Allan,37, was given three years probation at Aberdeen Sheriff Court in August 2012 for flashing at girls aged 10,11, and 13, in streets in the city.
Allan, of Shapinsay Court, Aberdeen, was found guilty of public indecency offences after a court heard how he confessed to a police officer about his alleged involvement.
It has now emerged that he suffers from an identity disorder which, according to doctors, left him suggestible and responsive to threats.
Allan felt police forced him into confessing the offences – and maintains he did not commit them.
The sheriff at his trial did not allow evidence about what happened at the police interview to be led during proceedings.
Now judge Lady Smith, sitting at the Appeal Court in Edinburgh, has ruled Allan's conviction was unsafe and should be overturned.
In a written judgement published yesterday, she said: "We are satisfied that a miscarriage of justice has occurred and we will accordingly quash the conviction."
Allan was convicted of two charges of public indecency at Aberdeen Sheriff Court on August 24, 2012.
Prosecutors alleged that on September 16, 2010, at Cava Close in Aberdeen, he exposed himself to a 10-year-old girl and her 11-year-old friend.
He was also accused of flashing a 13-year-old girl on January 15, 2011, at an un named lane between Shapinsay Square and Ronaldsay Square, Aberdeen.
During the trial, Allan said: "I apologise for lying to the police in the interview but I had to tell them what they wanted to hear; what they told me to say."
A request from the prosecutor for evidence about how Allan felt at his police interview to be kept from the jury – since it had been ruled irrelevant at a previous hearing – was agreed.
However, Lady Smith said the trial sheriff was wrong and that the jury should have been allowed to consider it.
She wrote: "The background of the appellant's identity disorder and the potential for a person with such a disorder being led into making a false confession certainly laid the ground for the line to be explored.
"The Crown objection was not well founded and the trial sheriff should have repelled it."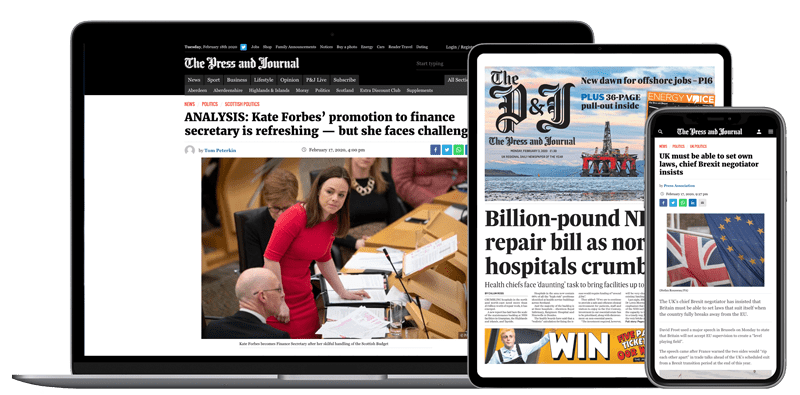 Help support quality local journalism … become a digital subscriber to The Press and Journal
For as little as £5.99 a month you can access all of our content, including Premium articles.
Subscribe