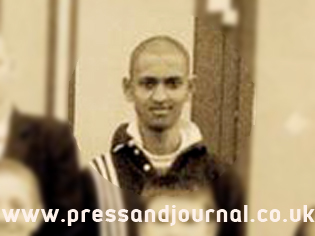 A north-east man exposed as an extremist militant planned charity football matches in Aberdeen to raise money for humanitarian aid just months before he turned his life to terror.
Abdul Raqib Amin organised the fund raisers at Aberdeen Sports Village 18 months before he was revealed as one of three British Isis jihadists featured in a propaganda film urging British Moslims to wage a brutal war on Iraq.
In a touching message to friends in the city in December 2012, he asked them to come along to the kick-about's and help provide relief for thousands of people affected by the war in Palestine.
"As we all know what is happening in Palestine, the brothers over there are seriously in need of medical aid," he said.
"Interpal is sending a convoy on December 10 with a team of doctors."
Several friends signed up for the charity match, raising cash for the charity Interpal, a non-political organisation based in the UK that helps people suffering in the Middle East.
In contrast, the Isis group has led a bloody and brutal invasion of Iraq for several weeks now – with foreign secretary William Hague branding the extremists the "most violent and brutal militant group in the Middle East".
Amin was spotted in a chilling 13-minute Isis recruitment film – shot in Syria – promoting a "holy war" on "disbelievers" while clutching an assault rifle.
His appearance has caused shock and disbelief throughout the city – especially among those who knew and grew up with him.
Amin moved with his family from Bangladesh to Aberdeen's Froghall area when he was aged 10.
He spent two years at Sunnybank Primary School then moved to St Machar Academy.
A school photograph taken in his early years shows a smiling, innocent young lad.
One of his childhood friends said he no longer recognised the gun-toting militant in the extremist film – and demanded answers to why his friend had chosen such a path in life.
The friend, who did not want to be named, said Amin had always been "just one of the guys".
"He really was one of the best friends I could have had – but there's no coming back from this," he said.