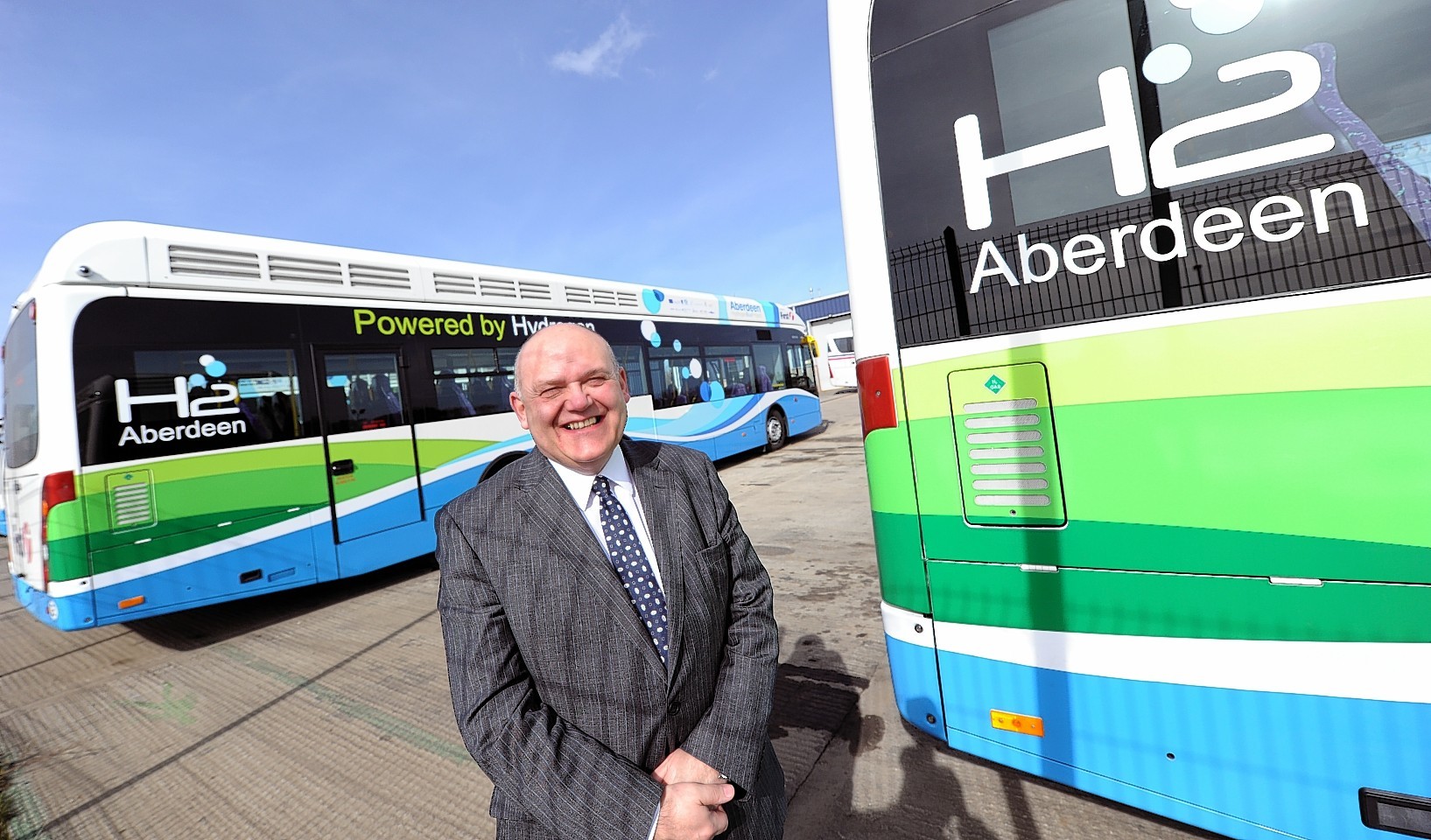 Transport chiefs in the north-east have taken delivery of two new zero-emission hydrogen buses.
The latest additions have arrived at Stagecoach's Tullos depot, bringing the total so far to six, with four more due to make up what will be Europe's largest fleet.
The first passengers are due to be travelling on the fuel cell vehicles by the end of the year, after drivers at Stagecoach and First Aberdeen undergo extensive training.
The £20million demonstration project, led by Aberdeen City Council, has received the backing of the Scottish Government as well as private sector partners.
The buses are built by Belgian firm Van Hool.
The local authority's convener of enterprise, strategic planning and infrastructure Barney Crockett said: "Just last week we unveiled Scotland's first hydrogen-diesel transit vans, which will be used as part of our fleet.
"Aberdeen is a leading the way on hydrogen in Europe and we have our sights firmly fixed on being not only a leading world energy city, but also a world-leading hydrogen city in the years to come."
Hydrogen fuel cell vehicles emit no harmful emissions, and are virtually noise free, converting hydrogen into electricity, with only steam coming out of the exhaust.
A council spokeswoman said a "considerable amount" of training must be carried out before the buses start carrying passengers.
The vehicles are being delivered to the city in advance of the completion of a hydrogen production and re-fuelling facility.
The buses will fill up at what will be Scotland's first large hydrogen station, at the council's Kittybrewster depot.
Further refuelling stations are proposed to be built across the city as the project develops further.
The spokeswoman said that, in addition to benefits to the transport sector, hydrogen has the potential to play a key role in the broader energy storage system.
It can be used for a variety of purposes, including injection into the natural gas grid, and to generate electricity at times of peak demand, she added.