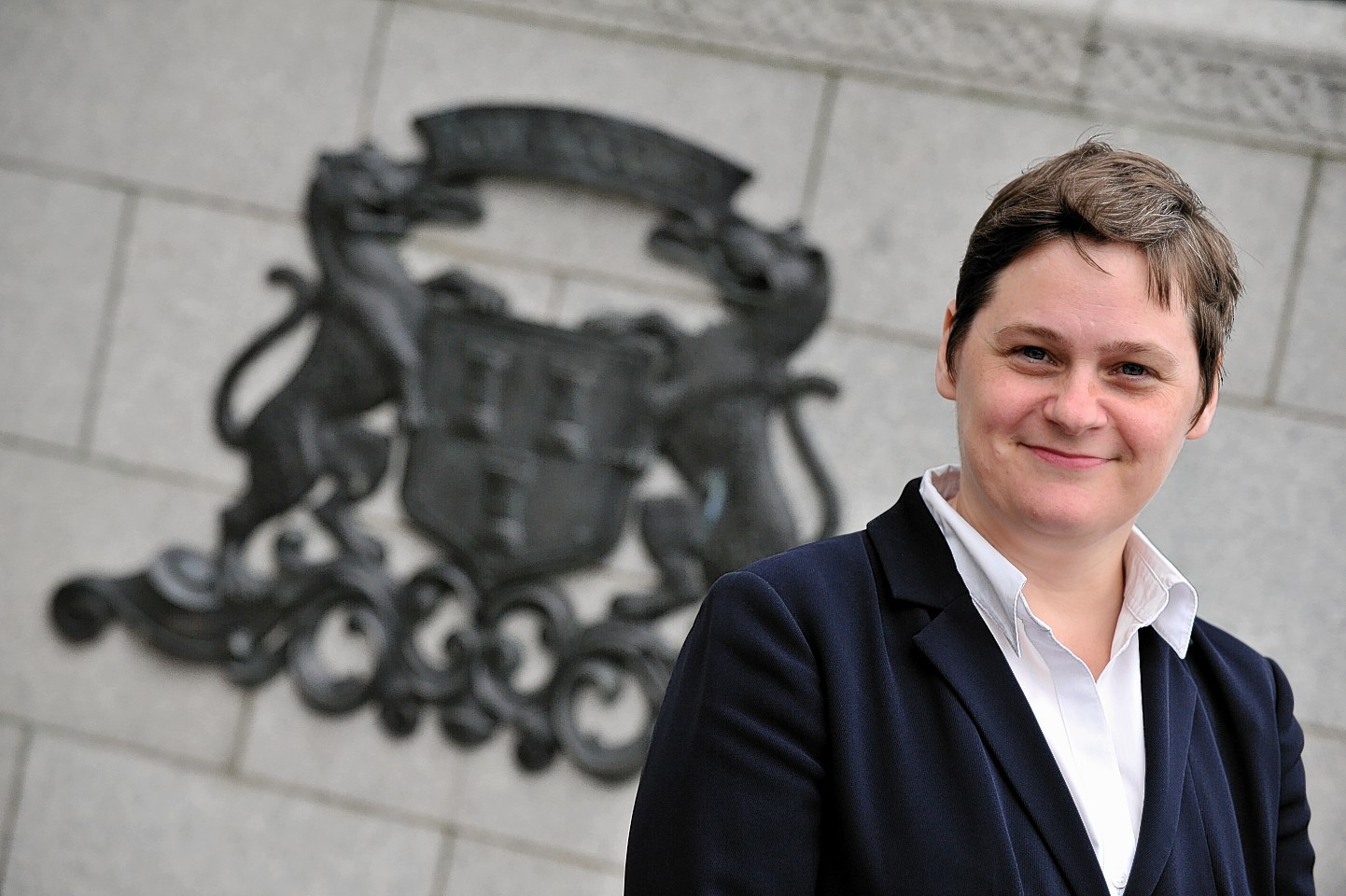 Aberdeen City Council's new chief executive Angela Scott sits down with David McKay after taking up the hot seat at the town house.
It is a job that comes with a six figure salary and the prestige of running what is Scotland's third largest city and one of the driving forces for the UK economy.
But the post of Aberdeen City Council chief executive also means contending with a political leadership that has been described as "dysfunctional" by opponents and even "kamikaze" by First Minister Alex Salmond.
Angela Scott is the fourth person to occupy the top job in just six years, following Valerie Watts, Sue Bruce and Douglas Paterson.
However, Mrs Scott, who has a background in healthcare, finance and accountancy, was taken back when it was suggested the role might be a "poisoned chalice" in an interview yesterday.
She said: "It is a fantastic job, and a privileged position to hold, and I think it's a particular privilege to be head of paid service within a council and a city of this size and scale."
With council leader Jenny Laing at her side, there, the Labour leader said, to handle any questions that veered into political territory, the 42-year-old also disagreed with the suggestion that the combative nature of some members in the chamber was a negative factor.
Independent public sector watchdog Audit Scotland suggested earlier this year that partisan infighting was harming the decision-making process.
However, Mrs Scott argued otherwise. She said: "I'm not sure there is evidence of that.
"I think there are examples of what could be construed as controversial decision making, that doesn't mean there is evidence of decision making being poor or not supported by officer advice. I'm quite clear about that.
"I am clear that any controversial decision making is not getting in the way of officers doing their jobs."
Mrs Laing, who replaced Barney Crockett as leader in May, has so far taken a more conciliatory approach in terms of her dealings with opposition members and the Scottish Government.
She said: "Obviously, we have had issues and arguments with the Scottish Government, but I think we have been right to stand up for Aberdeen and fight for a better deal and we won't be changing from that.
"But since I came in as the new leader, I have made it clear I am prepared to work with anybody if we believe it is for the good of Aberdeen, whether it is in the council chamber or the wider context nationally."
Politics aside, there are no shortage of issues to be addressed in Aberdeen, despite the economic buoyancy of the Granite City.
The adopted local development plan includes a provision for more than 30,000 new houses by 2030.
While the long-awaited city bypass will be built by 2018 and a third Don crossing is due to open next year, serious concerns remain about congestion, and the question remains, where will all the traffic go?
Mrs Scott said: "Well the benefit of being the head of paid service is that you employ a whole load of experts to provide that answer, so I won't claim to be an expert, that is for colleagues in the organisation to work their way through.
"My job is to make sure we deliver all of the commitments we have entered into as a result of the Strategic Infrastructure Plan and our existing capital programme."
When it was pointed out that council taxpayers will look to the authority to address traffic issues in the city, she responded: "I guess the most significant thing is the AWPR and the announcement of the preferred bidder, and I think what we need to work through locally, both ourselves and colleagues in the shire, on the practicalities of that development and how traffic will be managed.
"I would go back to say that everything that's in the capital budget and strategic plan, colleagues are working their way through."
Mrs Scott would not be drawn on a question on the council's stated intention to explore the possibility of a "light rail" network in the city.
She added: "I don't have a view. I'm quite clear about what I have to deliver, and that's what I will be focusing on."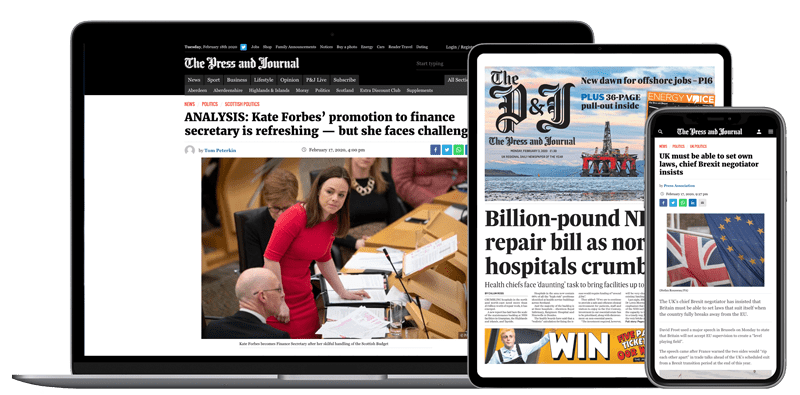 Help support quality local journalism … become a digital subscriber to The Press and Journal
For as little as £5.99 a month you can access all of our content, including Premium articles.
Subscribe