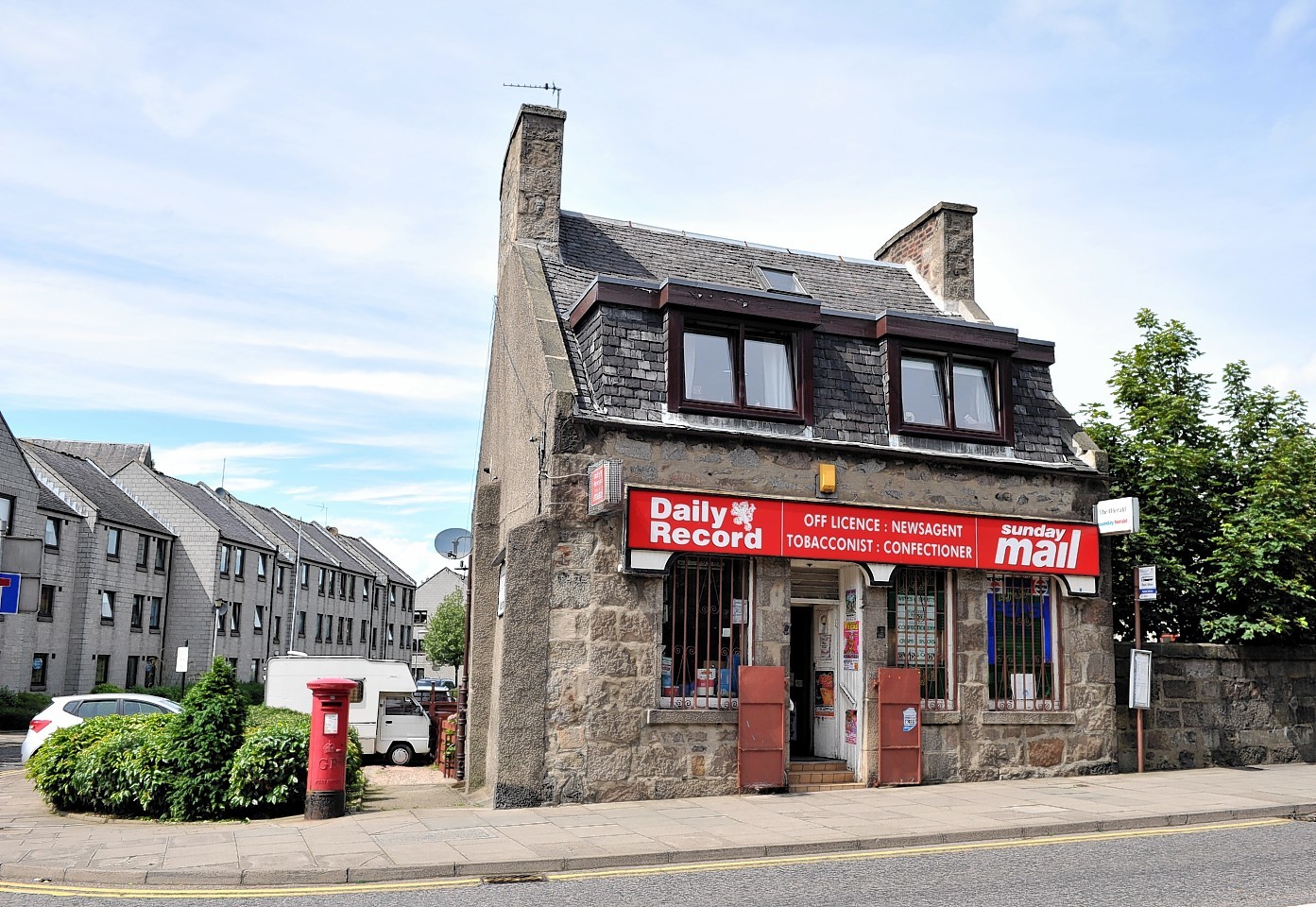 A 69-year old Aberdeen shopkeeper has described the moment he fought off an armed robber brandishing a meat cleaver.
Alan Anderson, owner of Mounthooly Newsagent, confronted by the thug after he burst in around 7.50am on Saturday morning.
The would-be-robber, who was wearing a balaclava, pulled the blade out from beneath his coat and demanding to be handed the contents of the till.
But he fled the scene after Mr Anderson threw at plastic bin at him.
Mr Anderson had been in the back shop drinking tea with his colleague Albert Clark, 75, and friend Wilma Campbell, 65, when the robber came in.
They were unaware that the man was carrying a weapon.
Mr Anderson said: "Bert went through and the guy came behind the counter with a meat cleaver, I was none the wiser.
"Wilma went through and I heard all this shouting so I ran through – he brought down the meat cleaver on the counter and it made a dent.
"I ran in the back and closed the door – I thought he was going to chop through it with the cleaver.
"Then I grabbed the first thing I could think of – a plastic bin – and told him I was going to throw it at him.
"It got him away from Bert which was what I hoped to do."
Mr Anderson then chased the suspect out the door.
The suspect is described as white, of slim build, mid to late twenties and around 5ft 10in tall and wearing dark clothing.
His face was obscured by a balaclava or hood, which had red detailing on it.
Mr Anderson said: "I didn't think about whether I would get hurt at the time – it's all about the adrenaline.
"Hopefully somebody will have seen something and the guy will be caught."
He added despite having run the shop for 28 years, he had never been confronted by a robber in the shop before.
A police spokesman said: "Police Scotland is appealing for information following an attempted robbery at the
Mounthooly Newsagent in Aberdeen at 7.50am on Saturday, July 5.
"Anyone with any information is asked to contact us on 101 or Crimestoppers on 0800 555 111."